Netflix Denmark: New Releases: Page 2
The Very Last Morning
Trapped by circumstance, a mother supports her family abroad secretly through prostitution until a startling revelation pushes her to explore her faith. With others, she's well-versed in being discreet. But when it has to do with herself, can she afford to be as judicious?
Actors:

Ela Ionescu, Raluca Dacin, Mihai Stănescu, Valeriu Andriuță, Valer Dellakeza, Ana Maria Moldovan
Categories:

Dramas, Independent Movies, Romanian Movies
Creator(s):

Ciprian Mega
The World Is Mine
A stubborn, small-town teenager eager to live her dreams falls in love with the village Casanova and grapples with the pangs of growing up. She lusts for a new life -- independence, fame and love. But the waves of teen drama may drown out her dreams.
Actors:

Ana Maria Guran, Crina Mureșan, Mircea Rusu, Ana Vatamanu, Oana Rusu, Iulia Ciochină
Categories:

Dramas, Independent Movies, Romanian Movies
Creator(s):

Nicolae Constantin Tănase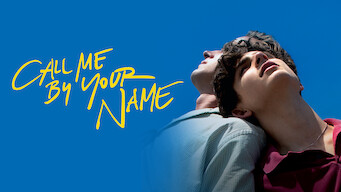 Unlock THOUSANDS of Netflix Movies and Shows
Here are a few movies and shows you can't watch in Denmark without a VPN.
We've got step-by-step instructions for how to unlock Netflix around the world.
Get International Netflix and More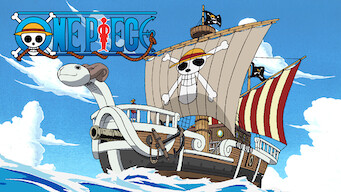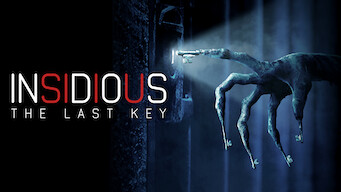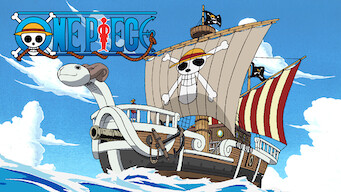 The Secret of Happiness
After a husband discovers a secret about his wife and his best friend, he prods them for a confession during an uneasy night of tension and betrayal. They face a hard truth: One of them can be happy if the other is unhappy. But which one gets to be happy?
Actors:

Vlad Zamfirescu, Theo Marton, Irina Velcescu
Categories:

Dramas, Romanian Movies
Creator(s):

Vlad Zamfirescu
Pacific Rim: The Black
After Kaiju ravage Australia, two siblings pilot a Jaeger to search for their parents, encountering new creatures, seedy characters and chance allies. Parents missing, their home destroyed. They're powerless against the monstrous Kaiju — until they find a robot Jaeger.
Actors:

Gideon Adlon, Calum Worthy, Erica Lindbeck, Victoria Grace, Andrew McPhee
Categories:

Action Anime, Anime Series, US TV Shows
Why Me?
A young prosecutor is assigned a career-making case involving a colleague but soon starts to question the motivations behind the charges. This case could make his career. All he has to do is put the wrong man behind bars.
Actors:

Emilian Oprea, Mihai Constantin, Andreea Vasile, Dan Condurache, Liviu Pintileasa, Mihai Smarandache
Categories:

Dramas, Thriller Movies, Romanian Movies
Creator(s):

Tudor Giurgiu
Caps
As a cutthroat businessman deals with his competition, a sudden threat disrupts his way of life and pushes him to seek comfort from an old friend. A childhood game gave him the tactics to win in business. Now, it could provide the tools to defeat a major illness.
Actors:

Vlad Ivanov, Adrian Titieni, Claudiu Istodor, Diana Cavallioti, Adina Galupa, Mihai Stănescu
Categories:

Dramas, Romanian Movies
Creator(s):

Sorin Marin, Tudor Seichea Marin
America, venim!
With dreams of performing in America, a Romanian theater company arrives in New York, where they meet a local agent who promises them a major tour. They're living the American dream. If the American dream means coming to New York and bumbling their way into the spotlight.
Actors:

Gheorghe Ifrim, Adrian Vancica, Ion Sapdaru, Tania Popa, Stefan Giurgiu, Ioana Blaj
Categories:

Comedies, Romanian Movies
Creator(s):

Razvan Savescu
Santa in Training
Two quirky elves are sent from the North Pole to train the next Santa Claus, but the chosen one is a grouchy man who hates Christmas. 'Tis the season for a new Santa. But how will these elves guide a successor who has no holiday cheer?
Actors:

Antonio Sabato Jr., Julio Iglesias Jr., Carson Rowland, Kate Katzman, Armando Gutierrez, Sofia Coppola
Categories:

Children & Family Movies, Comedies, Family Features
Creator(s):

Christian Vogeler
The Great Communist Bank Robbery
A deconstruction of the 1959 bank heist in Romania, where a group of robbers pulls off the feat then is ordered by the state to reenact it on film. A national sensation. Religious persecution. A cinematic reenactment. How a daring heist fueled a political agenda.
Categories:

Historical Documentaries, Crime Movies, Political Documentaries
Creator(s):

Alexandru Solomon
Murder Among the Mormons
High-stakes exploits turn deadly — and shake a global church to its core — in this extraordinary true crime story. First-class deception. Costly crimes. And a twist that involves much more than meets the eye.
Categories:

Docuseries, US TV Shows, True Crime Documentaries
Creator(s):

Jared Hess, Tyler Measom