Netflix Finland: New Releases: Page 2
Fifty Shades of Grey
A wealthy, older man and a naïve college student engage in an intense relationship marked by the exploration of erotic extremes. She was a virgin. He was anything but. It was a punishing experience, but sometimes love hurts so good.
Actors:

Dakota Johnson, Jamie Dornan, Jennifer Ehle, Eloise Mumford, Victor Rasuk, Luke Grimes
Categories:

Dramas, Romantic Movies, Movies Based on Books
Creator(s):

Sam Taylor-Johnson
Wave of Cinema: Filosofi Kopi
In this concert film, artists perform music from the soundtrack of "Filosofi Kopi," which tells the story of coffee and the people who cherish it.
Actors:

Maliq & D'Essentials, Fourtwnty, Gede Robi, Nadin Amizah, Ananda Badudu, Leanna Rachel
Categories:

Music & Musicals, Documentary Films, Indonesian Movies
Creator(s):

Adriano Rudiman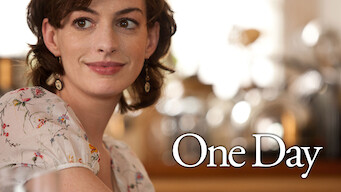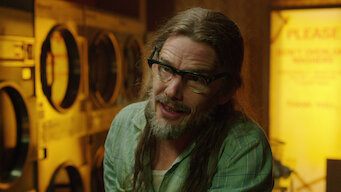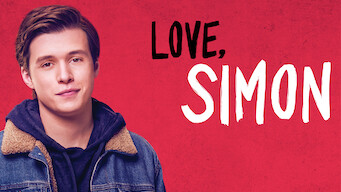 Unlock THOUSANDS of Netflix Movies and Shows
Here are a few movies and shows you can't watch in Finland without a VPN.
We've got step-by-step instructions for how to unlock Netflix around the world.
Get International Netflix and More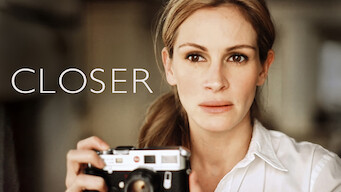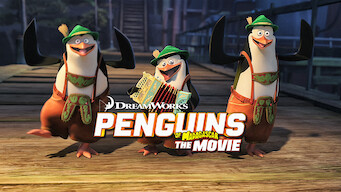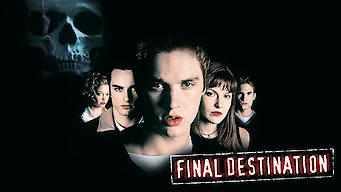 Alma Matters
Alumni of India's elite academic institutes share the harsh realities, pleasant surprises and transformative journeys of their college experiences. They secured coveted seats in competitive universities. But the real lessons were to be learned outside the classroom.
Categories:

Docuseries, Indian TV Shows, Hindi-Language TV Shows
Creator(s):

Prashant Raj
Move to Heaven
Finding life in all that's left behind, a detail-oriented trauma cleaner and his estranged uncle deliver untold stories of the departed to loved ones. Unmet hopes. Undelivered truths. Untimely deaths. Trauma cleaners piece together odes to loved ones by the departed.
Actors:

Lee Je-hoon, Tang Jun-sang, Hong Seung-hee, Ji Jin-hee, Lim Won-hee, Choi Soo-young
Categories:

TV Dramas, Korean TV Shows
Creator(s):

Kim Sung-ho, Yoon Ji-ryun
Halston
His name built an empire. His style defined an era. American fashion designer Halston skyrockets to fame before his life starts to spin out of control. The fashion. The fame. The mystique. He created an empire and became a star. Until he sold his name and lost himself.
Actors:

Ewan McGregor, Bill Pullman, Rebecca Dayan, David Pittu, Krysta Rodriguez, Rory Culkin
Categories:

TV Dramas, US TV Shows, TV Shows Based on Books
Creator(s):

Daniel Minahan
Cinema Bandi
A struggling rickshaw driver's life takes a rollicking turn when he comes upon an expensive camera and decides to make a film with his fellow villagers.
Actors:

Vikas Vasistha, Sandeep Varanasi, Rag Mayur, Trishara, Munivenkatapa, Uma Yg
Categories:

Comedies, Independent Movies, Indian Movies
Creator(s):

Praveen Kandregula
Ferry
Before he built a drug empire, Ferry Bouman returns to his hometown on a revenge mission that finds his loyalty tested — and a love that alters his life. Before he became a drug kingpin. Before undercover agents moved next door. He was a loyal enforcer on a lethal mission.
Actors:

Frank Lammers, Elise Schaap, Huub Stapel, Monic Hendrickx, Raymond Thiry, Maarten Heijmans
Categories:

Belgian Movies, Dramas, Crime Movies
Creator(s):

Cecilia Verheyden
Beyblade Burst Rise
After training with legendary Valt Aoi, Dante and his trusty Ace Dragon lead the next generation of Bladers to battle in Japan — Beyblade's birthplace.
Actors:

Erika Harlacher, Griffin Puatu, Kimlinh Tran, Taylor Henry, Janice Roman Roku, Brian Anderson
Categories:

Action Anime, Anime Series, Kids' TV
Creator(s):

Hideki Sonoda
Legends of Tomorrow: DC's Legends of Tomorrow: Season 6: Episode 5
A mysterious "time master" from the future unites an unlikely group of superheroes and villains to save the world from a powerful evil. This ragtag team's got a lot to learn about working together. But one day, they'll be legendary.
Actors:

Caity Lotz, Victor Garber, Brandon Routh, Franz Drameh, Amy Pemberton, Dominic Purcell
Categories:

TV Action & Adventure, US TV Shows, TV Shows Based on Comics
Creator(s):

Greg Berlanti, Marc Guggenheim, Phil Klemmer, Andrew Kreisberg
The Real Housewives of New York City
Five Manhattan housewives are quite sure in their own minds that they represent the elite of society -- and that other people know it. Shopping, dining, partying and bickering. These wealthy women do it all with outrageous extravagance.
Actors:

Ramona Singer, LuAnn de Lesseps, Sonja Morgan, Bethenny Frankel, Jill Zarin, Alex McCord
Categories:

Reality TV, US TV Shows