Netflix Finland: New Releases: Page 2
Holidate
Fed up with being single on holidays, two strangers agree to be each other's platonic plus-ones all year long, only to catch real feelings along the way. All they want is someone to drunk-mock strangers with on holidays. No pressure. No romance. No chance it'll lead to love.
Actors:

Emma Roberts, Luke Bracey, Kristin Chenoweth, Frances Fisher, Jessica Capshaw, Andrew Bachelor
Categories:

Romantic Comedies, Comedies, Romantic Movies
Creator(s):

John Whitesell
Gigantosaurus
Four prehistoric friends go on an array of adventures while trying to unravel a mystery about a big, fierce creature. Based on Jonny Duddle's book. An adventurous foursome. An enormous mystery. In dino land, Bill, Mazu, Rocky, and Tiny know how to have ginormous fun!
Categories:

TV Cartoons, Kids' TV, TV Shows Based on Books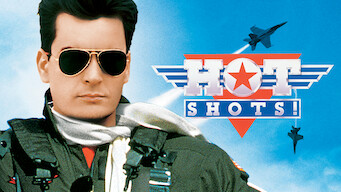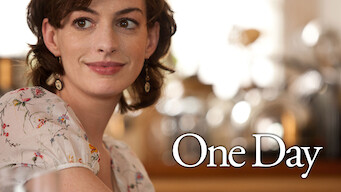 Unlock THOUSANDS of Netflix Movies and Shows
Here are a few movies and shows you can't watch in Finland without a VPN.
We've got step-by-step instructions for how to unlock Netflix around the world.
Get International Netflix and More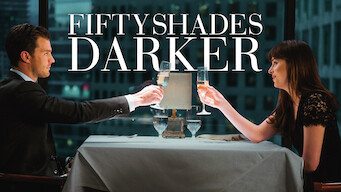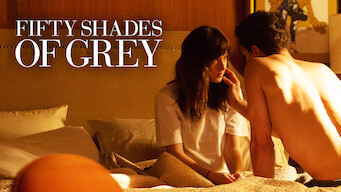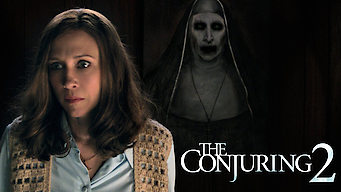 The Debt Collector 2
French and Sue have two days to collect on three debts, using as much force as it takes – all while evading the wrath of a crime lord out for revenge.
Actors:

Scott Adkins, Louis Mandylor, Vladimir Kulich, Marina Sirtis, Ski Carr, Charity Collins
Categories:

Action & Adventure, Crime Action & Adventure
Creator(s):

Jesse V. Johnson
Motherless Brooklyn
Determined to solve the mystery of a mentor's death, a scrappy detective with Tourette syndrome uncovers a web of civic corruption in 1950s New York. His obsession with piecing together what happened to his friend leads him to confront the city's most dangerous man.
Actors:

Edward Norton, Gugu Mbatha-Raw, Alec Baldwin, Willem Dafoe, Bruce Willis, Ethan Suplee
Categories:

Social Issue Dramas, Dramas, Crime Movies
Creator(s):

Edward Norton
Blood of Zeus
A commoner living in ancient Greece, Heron discovers his true heritage as a son of Zeus, and his purpose: to save the world from a demonic army. His real identity is unknown, even to himself. Until the truth turns him into a hero for the ages.
Actors:

Derek Phillips, Jason O'Mara, Claudia Christian, Mamie Gummer, Jessica Henwick, Elias Toufexis
Categories:

Action Anime, Anime Series, US TV Shows
Creator(s):

Charles Parlapanides, Vlas Parlapanides
La Gran Ilusión
Known as "El Mago Pop," illusionist Antonio Díaz shocks and awes celebrities and bystanders around the world with his mind-blowing performances.
Actors:

Antonio Díaz
Categories:

Reality TV, Spanish Movies
Creator(s):

Antonio Díaz
Nobody Sleeps in the Woods Tonight
Addicted to technology, a group of teens attends a rehabilitation camp in the forest, but a sinister force there intends to take them offline forever. No texting. No video games. No social media. This camp is a drag, but that's not what's killing them.
Actors:

Julia Wieniawa-Narkiewicz, Michał Lupa, Wiktoria Gąsiewska, Stanisław Cywka, Sebastian Dela, Gabriela Muskała
Categories:

Polish Movies, Horror Movies, Teen Screams
Creator(s):

Bartosz M. Kowalski
Secrets of the Saqqara Tomb
After unearthing a tomb that had been untouched for 4,400 years, Egyptian archaeologists attempt to decipher the history of the extraordinary find. The discovery of a lifetime, undisturbed for millennia. An ancient tomb reveals incredible artifacts and clues to understanding human history.
Categories:

Science & Nature Docs, Social & Cultural Docs, Documentary Films
Creator(s):

James Tovell
Monzón: A Knockout Blow
This dramatization tells the story of Argentine boxing champion Carlos Monzón, as well as the investigation into the death of his wife Alicia Muniz.
Actors:

Jorge Román, Mauricio Paniagua, Carla Quevedo, Paloma Ker, Soledad Silveyra, Diego Cremonesi
Categories:

TV Dramas, Crime TV Dramas, Latin American TV Shows
Creator(s):

Fernando Barbosa, Leonardo Aranguibel, Cabe Bossi, Pol Bossi
Sarah Cooper: Everything's Fine
Comedian and Trump lip-synching sensation Sarah Cooper tackles politics, race and other light topics in a sketch special packed with celebrity guests. Politics, freaky weather, robot CEOs: There's only so much more news she can take. A star-studded sketch comedy special.
Actors:

Sarah Cooper, Fred Armisen, Maya Rudolph, Ben Stiller, Megan Thee Stallion, Jane Lynch
Categories:

Political Comedies, Comedies
Creator(s):

Natasha Lyonne