Watch "Boogiepop and Others: Season 1" on Netflix Germany
Netflix Release:

January 11 2021
Actors:

Aoi Yuki, Saori Onishi, Reina Kondo, Chiaki Kobayashi, Shino Shimoji, Ayaka Suwa
Categories:

Anime Series, Horror Anime, Japanese TV Shows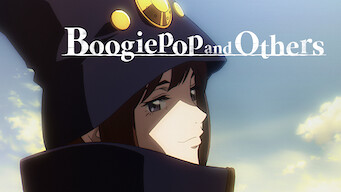 Boogiepop isn't just a rumor. In the body of his friend Touka, the killer phantom tells high schooler Keiji that the world is in danger. The urban legends are all true -- not just Boogiepop, but man-eating monsters, their hunters and more.
Watch on Netflix
Cast
Aoi Yuki, Saori Onishi, Reina Kondo, Chiaki Kobayashi, Shino Shimoji, Ayaka Suwa
Boogiepop and Others: Season 1
Season 1 of Boogiepop and Others has 18 episodes.
Every episode has its own Netflix countries that it's available in. You can see below if the episode is available in Germany.
Get the full details for each episode by clicking on it. You can also see which other countries it is available in (in case you need to change your Netflix country to watch it).