Netflix Ireland: New Releases: Page 2
Cosmos Laundromat: First Cycle
Despondent on a desolate island, a suicidal sheep is thrown a lifeline by a quirky salesman, who offers him the gift of a lifetime.
Actors:

Pierre Bokma, Reinout Scholten van Aschat
Categories:

Sci-Fi & Fantasy, Dramas, Fantasy Movies
Creator(s):

Mathieu Auvray
My Mother's Wound
After leaving the orphanage where he was raised, a teen searches for his family only to find work at a farm, where secrets of the past begin to surface.
Actors:

Ozan Güven, Meryem Uzerli, Belçim Bilgin, Okan Yalabık, Bora Akkaş, Sabina Ajrula
Categories:

Dramas, Turkish Movies
Creator(s):

Ozan Açıktan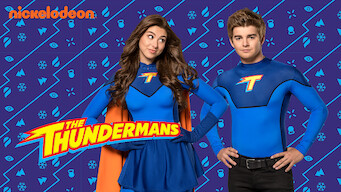 Unlock THOUSANDS of Netflix Movies and Shows
Here are a few movies and shows you can't watch in Ireland without a VPN.
We've got step-by-step instructions for how to unlock Netflix around the world.
Get International Netflix and More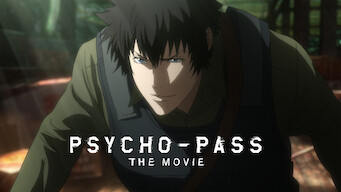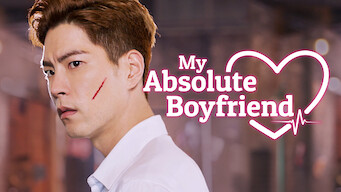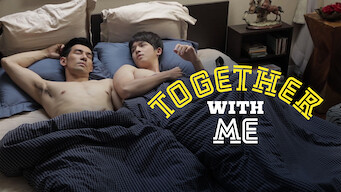 The Royal Bengal Tiger
Knocked down by life one too many times, a meek family man drastically transforms from shy to savage after an encounter with a mysterious friend.
Actors:

Jeet, Abir Chatterjee, Priyanka Sarkar, Shradha Das, Kharaj Mukherjee, Shantilal Mukherjee
Categories:

Psychological Thrillers, Dramas, Thriller Movies
Creator(s):

Rajesh Ganguly
Slaughterhouse Rulez
New to town, a middle-class teen flounders at a top boarding school when a nearby sinkhole at a fracking site unleashes tremors of terror. Surviving the pecking order of a boarding school can be tough. A horrifying sinkhole makes it bloodier.
Actors:

Asa Butterfield, Finn Cole, Hermione Corfield, Michael Sheen, Nick Frost, Simon Pegg
Categories:

Dark Comedies, Monster Movies, British Comedies
Creator(s):

Crispian Mills
Zulu Man in Japan
In this documentary, South African rapper Nasty C hits the stage and streets of Tokyo, introducing himself to the city's sights, sounds and culture. He's nicknamed "the coolest kid in Africa." Put this rapper in Japan, and watch where his talents take him.
Actors:

Nasty C
Categories:

Travel & Adventure Documentaries, African Movies, Hip-Hop
Wonho Chung: Live in New York
At the Comic Strip's first Arabic stand-up show, Wonho Chung ratchets up the laughs by tackling unique names, life in Jordan, accents and more.
Actors:

Wonho Chung
Categories:

Comedies, Stand-Up Comedy
Creator(s):

Shaun Mir
Mighty Express
Catch a ride with the Mighty Express — a team of trains and their kid friends who overcome trouble on the tracks with quick thinking and teamwork! These trains take on mega missions to make sure no delivery is delayed. Full steam ahead to Tracksville!
Actors:

Jay Hatton, Zoe Hatz, Meesha Contreras, Dylan Shombing, Tyler Nathan, Leo Orgil
Categories:

TV Cartoons, Kids' TV
Creator(s):

Keith Chapman
Enola Holmes
While searching for her missing mother, intrepid teen Enola Holmes uses her sleuthing skills to outsmart big brother Sherlock and help a runaway lord. Her mother? Vanished. Her brothers, Sherlock and Mycroft? Useless. To solve this mystery, she'll go it alone. The game is afoot.
Actors:

Millie Bobby Brown, Henry Cavill, Sam Claflin, Helena Bonham Carter, Louis Partridge, Burn Gorman
Categories:

Children & Family Movies, Action & Adventure, Dramas
Creator(s):

Harry Bradbeer
Sneakerheads
Family man Devin falls back into his sneaker obsession after his pal Bobby talks him into a wheeling-dealing scheme to score a mythical pair of kicks. He's a married dad with a sneaker fixation that maybe he should have outgrown by now. But if the shoe fits, wear it — right?
Actors:

Allen Maldonado, Andrew Bachelor, Jearnest Corchado, Matthew Josten, Yaani King Mondschein, Justin Lee
Categories:

TV Comedies, US TV Shows
Creator(s):

Jay Longino
Mighty Little Bheem
An innocent toddler's boundless curiosity -- and extraordinary might -- lead to mischief and adventure in his small Indian town. He's a sweets-loving, fun-seeking, pint-sized ball of energy with the strength of a superhero. He's Mighty Little Bheem!
Actors:

Samruddhi Shukla, Swapnil Kumari, Nishka Raheja, Sabina Malik, Shanoor Mirza
Categories:

TV Comedies, TV Cartoons, Kids' TV
Creator(s):

Rajiv Chilaka