Netflix Ireland: New Releases: Page 2
Strange but True
A young woman rattles her former boyfriend's family when she reveals she is pregnant with his child — despite his death five years ago. Years later, his family still mourns him. But now, they're at a loss when his girlfriend returns bearing his child.
Actors:

Amy Ryan, Nick Robinson, Margaret Qualley, Greg Kinnear, Blythe Danner, Brian Cox
Categories:

Dramas, Thriller Movies, Movies Based on Books
Creator(s):

Rowan Athale
Little Jacob
When a troubled boy gets caught hiding in a drab man's house, he must finally confront the tumultuous experiences that led him to run away. He's an uninvited guest in someone's home. But this stranger will help him revisit the painful memories he's tucked away.
Actors:

Mirosław Baka, Jan Sączek, Eryk Lubos, Dorota Kolak, Henryk Talar, Radosław Pazura
Categories:

Dramas, Independent Movies, Polish
Creator(s):

Mariusz Bieliński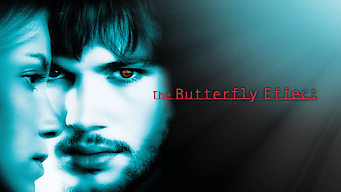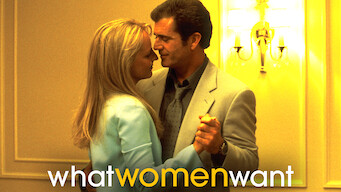 Unlock THOUSANDS of Netflix Movies and Shows
Here are a few movies and shows you can't watch in Ireland without a VPN.
We've got step-by-step instructions for how to unlock Netflix around the world.
Get International Netflix and More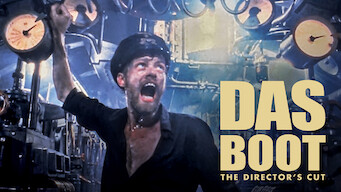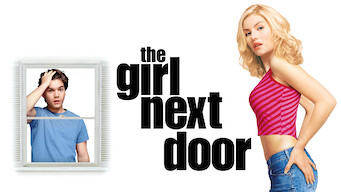 Small Chops
When a business mogul hires an exotic dancer for a weekend of entertainment, it quickly morphs into a messy situation full of misunderstanding.
Actors:

Chika Ike, Max Cavenham, Nkem Owoh, Nse Ikpe-Etim, Toyin Abraham, Eucharia Anunobi
Categories:

African Movies, Social Issue Dramas, Dramas
Creator(s):

Robert Peters
Sweet & Sour
Faced with real-world opportunities and challenges, a couple endures the highs and lows of trying to make a long-distance relationship survive. Starts with sparks and laughs. Ends in tears and heartbreak. So goes the usual rom-com — except this one's got a twist.
Actors:

Jang Ki-yong, Chae Soo-bin, Jung Soo-jung
Categories:

Romantic Comedies, Comedies, Romantic Movies
Creator(s):

Lee Kae-byeok
Sweet Tooth
On a perilous adventure across a post-apocalyptic world, a lovable boy who's half-human and half-deer searches for a new beginning with a gruff protector. When the apocalypse arrived, so did the human-animal hybrids. Meet Gus: part boy, part deer, all heart.
Actors:

Nonso Anozie, Christian Convery, Adeel Akhtar, Stefania LaVie Owen, Dania Ramirez, Aliza Vellani
Categories:

TV Action & Adventure, TV Dramas, US TV Shows
Enemigo íntimo
Siblings separated as children who no longer recognize each other are pitted against each other in a war involving drugs, crime and betrayal. A crime separated them in childhood. Now, a brother's quest for justice might be his sister's downfall.
Actors:

Raúl Méndez, Fernanda Castillo, Aitor Luna, Irán Castillo, Manuel Ojeda, María del Carmen Félix
Categories:

TV Dramas, US TV Shows
Prince Charles: Inside the Duchy of Cornwall
Go behind the scenes at Prince Charles' private realm, a vast estate comprising farmlands, towns and national parks guarded for over 50 years.
Actors:

Prince Charles
Categories:

Social & Cultural Docs, Docuseries, British
Xtreme
In this fast-paced and action-packed thriller, a retired hitman — along with his sister and a troubled teen — takes revenge on his lethal stepbrother. A cunning and ruthless killer provokes a brutal bruiser, brokenhearted over his murdered son, to seek a vicious vengeance.
Actors:

Teo García, Óscar Jaenada, Óscar Casas, Andrea Duro, Sergio Peris-Mencheta, Alberto Jo Lee
Categories:

Action & Adventure, Crime Movies, Spanish
Creator(s):

Daniel Benmayor
Dancing Queens
A dancer who gets a job cleaning at a struggling drag club dreams of being in the show, and her talent catches an ambitious choreographer's eye. She's a talented dancer. He needs a new star for his show. But can a woman fill a drag queen's shoes?
Actors:

Molly Nutley, Fredrik Quiñones, Marie Göranzon, Mattias Nordkvist, Claes Malmberg, Christopher Wollter
Categories:

Dramas, LGBTQ Movies, Comedies
Creator(s):

Helena Bergström
Princess Diana's 'Wicked' Stepmother
The fractious relationship between Princess Diana and her socialite stepmother Raine Spencer is examined in this chronicle of bitter family dynamics.
Categories:

Documentary Films, British
Creator(s):

Stephen Finnigan