Netflix Norway: New Releases: Page 2
The Way of the Househusband
After disappearing from the underworld, the legendary yakuza Tatsu, "the Immortal Dragon," resurfaces — as a fiercely devoted stay-at-home husband. He's gone from street fighting to coupon cutting. But there's plenty of yakuza left in this newly-minted househusband.
Actors:

Kenjiro Tsuda, Shizuka Ito, Kazuyuki Okitsu, M・A・O, Jun Fukushima, Kimiko Saito
Categories:

Anime Series, Japanese TV Shows, TV Shows Based on Comics
Story of Kale: When Someone's in Love
After leaving a toxic relationship, Dinda embarks on a romance with Kale, whose view on love soon shatters as he wrestles with his own insecurities.
Actors:

Ardhito Pramono, Aurélie Moeremans, Arya Saloka, Roy Sungkono, Gilbert Pohan, Azizah Hanum
Categories:

Romantic Dramas, Dramas, Romantic Movies
Creator(s):

Angga Dwimas Sasongko
Unlock THOUSANDS of Netflix Movies and Shows
Here are a few movies and shows you can't watch in Norway without a VPN.
We've got step-by-step instructions for how to unlock Netflix around the world.
Get International Netflix and More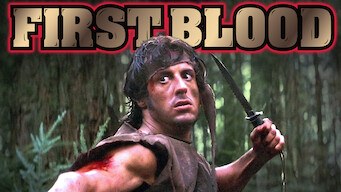 The Wedding Coach
Former bride and forever comedian Jamie Lee shares her irreverent yet practical tips and tricks for wedding planning with struggling lovebirds. Swoon — or panic? Real talk: Saying "I do" can feel scary, but with her help, every couple can find a happily ever after.
Categories:

Reality TV, Wedding & Romance Reality TV, US TV Shows
This Is a Robbery: The World's Biggest Art Heist
In 1990, two men dressed as cops con their way into a Boston museum and steal a fortune in art. Take a deep dive into this daring and notorious crime. A quiet museum. A brazen robbery. Left behind are empty gold frames that once held masterpieces — and a mystery with a $10 million reward.
Categories:

TV Mysteries, Historical Documentaries, Crime Documentaries
The Big Day
For six engaged couples, happily ever after begins on a spectacular note in this eye-popping look at India's multibillion-dollar wedding industry. Bespoke rituals. Bedazzling spectacles. All these couples need is love — and some really, really lavish weddings.
Categories:

Reality TV, Wedding & Romance Reality TV, Indian TV Shows
Coded Bias
This documentary investigates the bias in algorithms after M.I.T. Media Lab researcher Joy Buolamwini uncovered flaws in facial recognition technology.
Categories:

Science & Nature Docs, Social & Cultural Docs, Documentary Films
Creator(s):

Shalini Kantayya
The Last Kids on Earth: Happy Apocalypse to You
Help Jack and his monster-battling friends make choices to stay alive — and have some fun — in this interactive "Last Kids on Earth" adventure! Jack's determined to give June an awesome post-apocalyptic birthday. Can he pull it off? In this interactive special, the answer's up to you.
Actors:

Nick Wolfhard, Charles Demers, Montse Hernandez, Garland Whitt, Bruce Campbell, Catherine O'Hara
Categories:

Children & Family Movies, Animation, Comedies
Creator(s):

Steve Rolston
Men On A Mission: 2021: Episode 3
Male celebs play make-believe as high schoolers, welcoming star transfer students every week and engaging in battles of witty humor and slapstick. In this classroom, everyone becomes the same age. No books, no teachers. Just lots of foolin' around.
Actors:

Kang Ho-dong, Lee Su-geun, Lee Sang-min, Seo Jang-hoon, Kim Hee-chul, Min Kyung-hoon
Categories:

TV Comedies, Korean TV Shows, Variety TV
The Fisherman's Diary
Inspired by Nobel Peace Prize winner Malala Yousafzai, a young girl defies the expectations of her father and village to pursue an education Girls in her village aren't supposed to go to school. But with drive and courage, she's determined to change that.
Actors:

Kang Quintus, Faith Fidel, Casson Chinepoh, Ramsey Nouah, Ndamo Damaris, Neba Godwill Awantu
Categories:

African Movies, Social Issue Dramas, Dramas
Creator(s):

Enah Johnscott
Ibrahim a Fate to Define
Raised in a quiet home, Lina searches for answers while investigating the mystery behind her father's disappearance in this documentary. She was too young to remember his presence or notice his absence. Decades later, will she manage to uncover the truth?
Categories:

Social & Cultural Docs, Middle Eastern Movies, Political Documentaries
Creator(s):

Lina Al Abed