Netflix Norway: New Releases: Page 3
Drummer-Crab
A French naval captain tries to make a last rendezvous with a French war hero he'd betrayed years earlier. Based on Pierre Schoendoerffer's 1977 novel.
Actors:

Jean Rochefort, Claude Rich, Aurore Clément, Odile Versois, Pierre Rousseau, Jacques Dufilho
Categories:

Critically-acclaimed Action & Adventure, Action & Adventure, Critically Acclaimed Films
Creator(s):

Pierre Schoendoerffer
Brighton Rock
After murdering a reporter, a manipulative gang leader attempts to cover his tracks by taking advantage of a waitress who could incriminate him.
Actors:

Richard Attenborough, Hermione Baddeley, William Hartnell, Nigel Stock, Wylie Watson, Carol Marsh
Categories:

Dramas, Crime Movies, Movies Based on Books
Creator(s):

John Boulting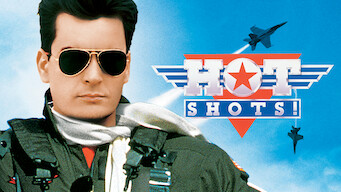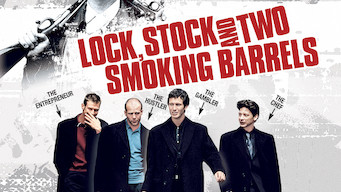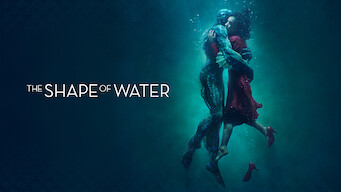 Unlock THOUSANDS of Netflix Movies and Shows
Here are a few movies and shows you can't watch in Norway without a VPN.
We've got step-by-step instructions for how to unlock Netflix around the world.
Get International Netflix and More
Projection privée
While producing a new film based on a painful chapter from his personal life, a director becomes enamored with the star portraying his late wife.
Actors:

Françoise Fabian, Jean-Luc Bideau, Jane Birkin, Bulle Ogier, Jacques Weber, Françoise Laurent
Categories:

Dramas, Independent Movies, French
Creator(s):

François Leterrier
Miracle Healing
Faking an injury for insurance money, a peddler seeks out a cure to support his claims while a suspicious investigator tries to expose the scam.
Actors:

Michel Serrault, Jean Poiret, Jeanne Moreau, Sylvie Joly, Jean Rougerie, Roland Blanche
Categories:

Late Night Comedies, Critically Acclaimed Films, Comedies
Creator(s):

Jean-Pierre Mocky
Resort to Love
Reeling from a broken heart and career meltdown, a singer takes a gig at a swanky island resort — where her ex-fiancé happens to be getting married.
Actors:

Christina Milian, Jay Pharoah, Sinqua Walls, Tymberlee Hill, Jeryl Prescott Gallien, Christiani Pitts
Categories:

Romantic Comedies, Comedies, Romantic Movies
Creator(s):

Steven Tsuchida
The Lady Is a Square
A budding pop singer falls for the daughter of a socialite widow who is a patron of classical music and detests his more contemporary style of music.
Actors:

Anna Neagle, Frankie Vaughan, Janette Scott, Anthony Newley, Wilfrid Hyde-White, Christopher Rhodes
Categories:

Romantic Comedies, Comedies, Romantic Movies
Creator(s):

Herbert Wilcox
The Last Mercenary
A legendary secret agent-turned-mercenary comes out of hiding to save the son he's never met. Learning how to be a dad may be his toughest mission yet.
Actors:

Jean-Claude Van Damme, Alban Ivanov, Éric Judor, Patrick Timsit, Miou-Miou, Assa Sylla
Categories:

Action & Adventure, Comedies, French
Creator(s):

David Charhon
Rurouni Kenshin: The Beginning
Before he was a protector, Kenshin was a fearsome assassin known as Battosai. But when he meets the gentle Tomoe Yukishiro, his story begins to change.
Actors:

Takeru Satoh, Kasumi Arimura, Issey Takahashi, Nijiro Murakami, Masanobu Ando, Kazuki Kitamura
Categories:

Action & Adventure, Asian Action Movies, Japanese
Creator(s):

Keishi Otomo
I'm Glad I Did
Glimpse into the life and decades-long career of Turkish performer Metin Akpınar through personal interviews with him and his contemporaries.
Actors:

Metin Akpınar, Demet Akbağ, Umur Bugay, Ahmet Gülhan, Dikmen Gürün, Kandemir Konduk
Categories:

Biographical Documentaries, Social & Cultural Docs, Historical Documentaries
Creator(s):

Selçuk Metin
Outer Banks
On an island of haves and have-nots, teen John B enlists his three best friends to hunt for a legendary treasure linked to his father's disappearance.
Actors:

Chase Stokes, Madelyn Cline, Madison Bailey, Jonathan Daviss, Rudy Pankow, Charles Esten
Categories:

TV Action & Adventure, TV Dramas, Teen TV Shows
Creator(s):

Josh Pate, Jonas Pate, Shannon Burke