Netflix Norway: New Releases: Page 4
Explained
This enlightening series from Vox digs into a wide range of topics such as the rise of cryptocurrency, why diets fail, and the wild world of K-pop.
Categories:

Science & Nature Docs, Social & Cultural Docs, Docuseries
Tattoo Redo
Bad tattoos walk in. Great tattoos walk out. Top artists transform tattoo disasters into stunning cover-ups, with designs chosen by clients' loved ones.
Categories:

Reality TV, US TV Shows, Lifestyle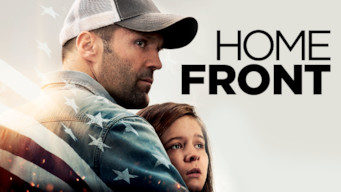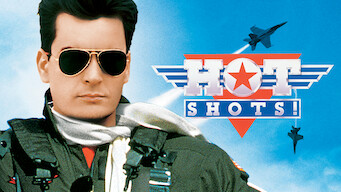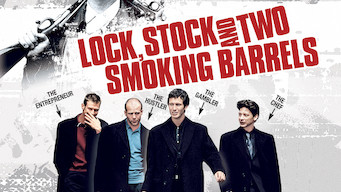 Unlock THOUSANDS of Netflix Movies and Shows
Here are a few movies and shows you can't watch in Norway without a VPN.
We've got step-by-step instructions for how to unlock Netflix around the world.
Get International Netflix and More
Pomegranates and Myrrh
After her husband is placed under Israeli detention, a Palestinian newlywed is left to deal with the fallout, resorting to her passion for Dabke to cope.
Actors:

Yasmine Al Massri, Ashraf Farah, Ali Suliman, Hiam Abbass, Samia Kuzmoz Bakri, Yosef Abu Wardeh
Categories:

Social Issue Dramas, Dramas, Middle Eastern Movies
Creator(s):

Najwa Najjar
Rome 2033 - The Fighter Centurions
In a dystopian future Rome, captive contestants are compelled to compete in a televised gladiator-style fight to the death — on motorcycles.
Actors:

Jared Martin, Fred Williamson, Howard Ross, Eleanor Gold, Cosimo Cinieri, Claudio Cassinelli
Categories:

Action Movies, Sci-Fi Movies, Italian
Creator(s):

Lucio Fulci
Transformers: War for Cybertron: Kingdom
The frantic race to locate the Allspark first culminates on a strange planet as the future comes crashing through to the present day.
Actors:

Jake Foushee, Jason Marnocha, Linsay Rousseau, Joe Zieja, Frank Todaro, Bill Rogers
Categories:

Action Anime, Sci-Fi Anime, Anime Series
Bartkowiak
After his brother dies in a car crash, a disgraced MMA fighter takes over the family nightclub — and soon learns his sibling's death wasn't an accident.
Actors:

Józef Pawłowski, Zofia Domalik, Szymon Bobrowski, Bartłomiej Topa, Janusz Chabior, Rafał Zawierucha
Categories:

Action & Adventure, Crime Movies, Polish
Creator(s):

Daniel Markowicz
Fantastic Fungi
Delve into the magical world of fungi, from mushrooms that clear oil spills to underground fungal networks that help trees communicate.
Categories:

Science & Nature Docs, US Movies, Documentary Films
Creator(s):

Louie Schwartzberg
The Snitch Cartel: Origins
Over four decades, two brothers in Cali juggle family duties, multiple romances and illegal businesses, transforming from poor kids to cocaine kingpins.
Actors:

Juan Pablo Urrego, Sebastián Osorio, Patricia Tamayo, Verónica Velásquez, María Camila Zárate, Nicole Santamaría
Categories:

TV Dramas, Crime TV Shows, TV Shows Based on Books
The Wounded Man
After a violent robbery at a train station, a lonely young man becomes obsessed with the attacker, but pursuing him may have terrible consequences.
Actors:

Jean-Hugues Anglade, Vittorio Mezzogiorno, Roland Bertin, Annick Alane, Hammou Graïa, Sophie Edmond
Categories:

Dramas, Crime Movies, LGBTQ Movies
Creator(s):

Patrice Chéreau
Bankrolled
Two directionless millennial bros get high and pitch a bold new social justice app that raises millions. Then they have to come up with the app.
Actors:

Aldo Escalante, Ricardo Polanco, Natalia Téllez, Fabrizio Santini, SeoJu Park, María Chacón
Categories:

Comedies, Mexican
Creator(s):

Marcos Bucay