Netflix Singapore: New Releases: Page 2
Pokémon Journeys: The Series
Young trainer Ash and his new friend Goh become research fellows at Professor Cerise's laboratory, traveling all over the world to learn about Pokémon. One wants to be a Pokémon master. The other wants to catch them all. Pokémon, friendships and adventures await them!
Actors:

Rica Matsumoto, Daiki Yamashita, Ikue Otani, Yuichi Nakamura, Kana Hanazawa, Kenyu Horiuchi
Categories:

Anime Series, Kids' TV, Japanese TV Shows
Fire Force: Season 2: Episode 20
When people suddenly begin to burst into flames, one fire-manipulator enlists in the Fire Force to keep Tokyo from burning down. With his Fire Force comrades, he's determined to save the world from a fiery phenomenon -- and become a true hero!
Actors:

Gakuto Kajiwara, Yusuke Kobayashi, Kazuya Nakai, Kenichi Suzumura, Saeko Kamijo, M・A・O
Categories:

Action Anime, Anime Series, Japanese TV Shows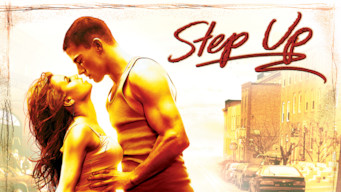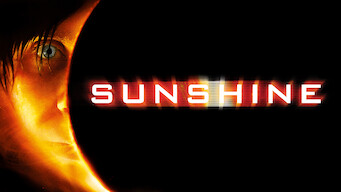 Unlock THOUSANDS of Netflix Movies and Shows
Here are a few movies and shows you can't watch in Singapore without a VPN.
We've got step-by-step instructions for how to unlock Netflix around the world.
Get International Netflix and More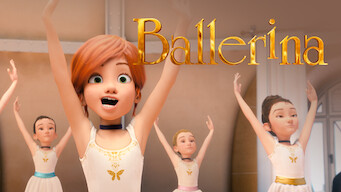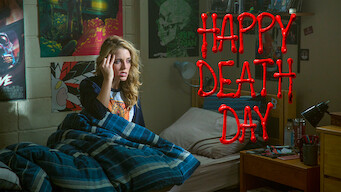 Start-Up: Season 1: Episode 11
Young entrepreneurs aspiring to launch virtual dreams into reality compete for success and love in the cutthroat world of Korea's high-tech industry. Linked by coincidence. Reunited for success. Former pen pals venture the tech sector to develop dreams, apps and love.
Actors:

Bae Suzy, Nam Joo-hyuk, Kim Seon-ho, Kang Han-na, Kim Do-wan, Yu Su-bin
Categories:

TV Dramas, Romantic TV Dramas, Korean TV Shows
Creator(s):

Oh Choong-hwan, Park Hye-ryun
Alien Xmas
A young elf mistakes a tiny alien for a Christmas gift, not knowing her new plaything has plans to destroy Earth's gravity — and steal all the presents. X is sneaky. X is slick. But this greedy little alien on a mission to steal didn't plan on the power of Christmas spirit.
Actors:

Keythe Farley, Dee Bradley Baker, Kaliayh Rhambo, Michelle Deco, Barbara Goodson
Categories:

Children & Family Movies, Sci-Fi & Fantasy, Movies Based on Books
Creator(s):

Stephen Chiodo
Mismatched
After a disastrous set-up by their families, two teens strike up a tentative friendship at their summer program — but deeper feelings aren't far behind. She wants a future. He wants a future wife. This next-gen love story is glitchy — but it's not game over yet.
Actors:

Prajakta Koli, Rohit Saraf, Vihaan Samat, Taaruk Raina, Vidya Malavade, Kritika Bharadwaj
Categories:

TV Comedies, TV Dramas, Romantic TV Comedies
Creator(s):

Akarsh Khurana
Sing "Yesterday" for Me
A listless college grad passes the days in mediocrity. But his boring existence transforms after he meets a mysterious girl and her pet crow. He lives life day to day, with no aim – until he faces the reality of heartache and the struggle of being a good friend.
Actors:

Chikahiro Kobayashi, Yume Miyamoto, Kana Hanazawa, Natsuki Hanae
Categories:

Drama Anime, Anime Series, Japanese TV Shows
Hawaizaada
In 1895 Mumbai, spirited Indian lad Shiv Talpade defies British rule and sparse funding -- and physics -- to build the world's first airplane. He's building the world's first unmanned airplane. He has no money and no education -- so he has nothing to lose.
Actors:

Ayushmann Khurrana, Mithun Chakraborty, Pallavi Sharda, Naman Jain, Jameel Khan
Categories:

Romantic Dramas, Sci-Fi & Fantasy, Bollywood Movies
Creator(s):

Vibhu Virender Puri
If Anything Happens I Love You
Grieving parents journey through an emotional void as they mourn the loss of a child in the aftermath of a tragic school shooting. In the wake of a school shooting, memories mean everything to the loving parents left behind by a tragic loss.
Categories:

Social Issue Dramas, Dramas, Tearjerkers
Creator(s):

Will McCormack, Michael Govier
Gibiate
A samurai, a ninja and a monk travel from the Edo era to the year 2030 to help a professor find a cure for a virus that turns people into monsters.
Actors:

Tetsuya Kakihara, Hiroki Tochi, Yukiyo Fujii, Michio Hazama, Shuichi Ikeda, Emi Ito
Categories:

Action Anime, Anime Series, Japanese TV Shows
ARASHI's Diary -Voyage-: Limited Series: Episode 20
Twenty years after their debut, join the beloved members of Arashi on a new journey as they showcase their lives, talents and gifts to the world. Singers. Dancers. Legends. Japan's No. 1 group has captured fans' hearts for 20 years. Now they embark on a new journey.
Actors:

Arashi
Categories:

Music, Docuseries, Japanese TV Shows