Netflix South Africa: New Releases: Page 2
Ip Man 4: The Finale
Ip Man travels to San Francisco with his son and wrestles with tensions between martial arts masters and his star student, Bruce Lee. Toward the end of his journey, he's fighting his final battle — to defend tradition and find a new life for his son.
Actors:

Donnie Yen, Wu Yue, Vanness Wu, Scott Adkins, Kent Cheng, Danny Chan Kwok-kwan
Categories:

Action & Adventure, Social Issue Dramas, Chinese Movies
Creator(s):

Wilson Yip
Sightless
A former violinist grows suspicious of the new people in her life and their alarming behavior as she recovers from an assault that left her blind. A vicious attack took away her sight. Now she believes someone is trying to make her lose her mind.
Actors:

Madelaine Petsch, Alexander Koch, December Ensminger, Lee Jones
Categories:

Psychological Thrillers, Thriller Movies, US Movies
Creator(s):

Cooper Karl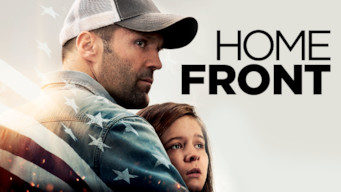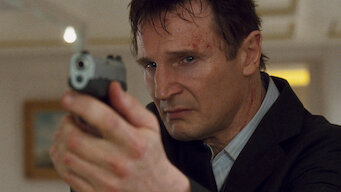 Unlock THOUSANDS of Netflix Movies and Shows
Here are a few movies and shows you can't watch in South Africa without a VPN.
We've got step-by-step instructions for how to unlock Netflix around the world.
Get International Netflix and More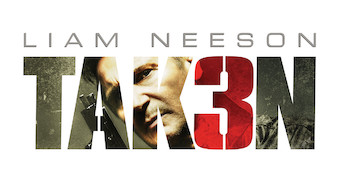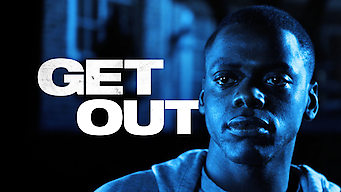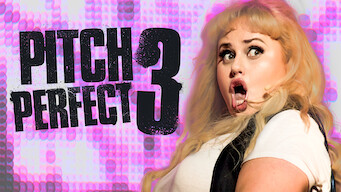 Call My Agent!
At a top Paris talent firm, agents scramble to keep their star clients happy -- and their business afloat -- after an unexpected crisis. Tantrums. Treachery. Secret flings. When you work for stars this big, the juiciest dramas play out behind the scenes.
Actors:

Camille Cottin, Thibault de Montalembert, Grégory Montel, Liliane Rovère, Assaad Bouab, Fanny Sidney
Categories:

TV Comedies, TV Dramas, French
Creator(s):

Fanny Herrero
Daughter From Another Mother
After realizing their babies were exchanged at birth, two women develop a plan to adjust to their new lives: creating a single —and peculiar— family. Two moms. Two babies. One peculiar family. Double the love — double the trouble!
Actors:

Ludwika Paleta, Paulina Goto, Martín Altomaro, Liz Gallardo, Javier Ponce, Oka Giner
Categories:

TV Comedies, TV Dramas, Mexican TV Shows
Arizona
During an American real estate slump, a realtor must escape the rampage of an unhinged homeowner who's distraught over the dwindling value of his home.
Actors:

Danny McBride, Rosemarie DeWitt, Luke Wilson, Lolli Sorenson, Elizabeth Gillies, Kaitlin Olson
Categories:

Dark Comedies, Crime Comedies, Comedies
Creator(s):

Jonathan Watson
Hello Ninja
BFFs Wesley and Georgie and their silly cat sidekick Pretzel transform into ninjas and enter a magic world, where they solve problems and save the day. Friendship, adventure — and an unbeatable team. When these little ninjas have a problem, they always land on their feet!
Actors:

Lukas Engel, Zoey Siewert, Sam Vincent, Mayumi Yoshida
Categories:

TV Cartoons, Kids' TV, TV Shows Based on Books
Assassination Nation
After a massive hack exposes their town's secrets, four selfie-obsessed friends are targeted by an angry horde out for bloody revenge. From sexts and selfies to scandal and savagery. When private details about their town go viral, four teens find themselves in the crosshairs.
Actors:

Odessa Young, Abra, Suki Waterhouse, Hari Nef, Colman Domingo, Danny Ramirez
Categories:

Social Issue Dramas, Dramas, Independent Movies
Creator(s):

Sam Levinson
Pinkfong & Baby Shark's Space Adventure
Joined by new friends from other planets, Pinkfong and Baby Shark explore outer space and search for missing star pieces to return home.
Actors:

Jo Kyoung-i, Kim Seo-yeong, Kim Eun-ah, Jeong Jae-heon
Categories:

Children & Family Movies, Animal Tales, Korean Movies
Creator(s):

Byeon Hee-sun
Double Dad
While her mom is away, a teen sneaks out of the hippie commune where she lives and embarks on a life-changing adventure to discover who her father is. When she went searching for a father, she found two. Which is the real one? In her heart, she knows.
Actors:

Maisa Silva, Eduardo Moscovis, Marcelo Médici, Laila Zaid, Pedro Ottoni, Rayana Diniz
Categories:

Children & Family Movies, Brazilian Movies, Teen Movies
Creator(s):

Cris D'Amato
Superstore
At a big-box megastore in St. Louis, a group of employees with larger-than-life personalities put up with customers, day-to-day duties and each other. At Cloud 9, chaos is always in supply. But thinking outside the box store might help these employees solve everyday problems.
Actors:

America Ferrera, Ben Feldman, Mark McKinney, Lauren Ash, Colton Dunn, Nichole Bloom
Categories:

Sitcoms, TV Comedies, US TV Shows
Creator(s):

Justin Spitzer