Netflix Switzerland: New Releases: Page 2
The Heartbreak Club
Coping with heartbreak, the shy owner of a floundering cafe finds solace in the Javanese love songs of Didi Kempot. After a devastating breakup, on the path to self-discovery, he's dancing to music that pulls at the heartstrings.
Actors:

Bhisma Mulia, Denira Wiraguna, Didi Kempot, Sisca JKT48, Erick Estrada, Asri Welas
Categories:

Romantic Dramas, Romantic Comedies, Dramas
Creator(s):

Charles Gozali, Bagus Bramanti
Dead Calm
Mourning a tragic loss, a couple sets sail on their yacht to put the past behind them -- and becomes involved in a bloody game of high-seas survival. They're grieving, lost and disconnected -- until a life-or-death struggle in the Pacific brings them back together.
Actors:

Nicole Kidman, Sam Neill, Billy Zane
Categories:

Psychological Thrillers, Movies Based on Books, Thrillers
Creator(s):

Phillip Noyce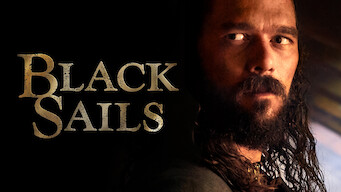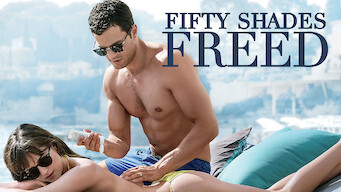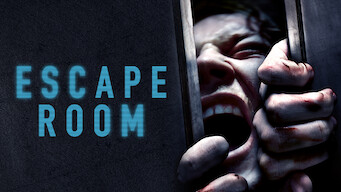 Unlock THOUSANDS of Netflix Movies and Shows
Here are a few movies and shows you can't watch in Switzerland without a VPN.
We've got step-by-step instructions for how to unlock Netflix around the world.
Get International Netflix and More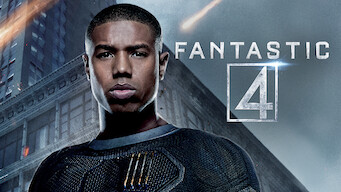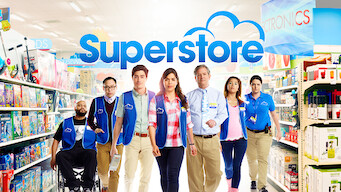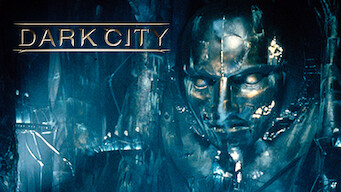 Night Stalker: The Hunt for a Serial Killer
Beneath the sunlit glamour of 1985 LA lurks a relentlessly evil serial killer. In this true-crime story, two detectives won't rest until they catch him. A city under siege. A police department desperate for clues. And a brutal killer who seems to never sleep.
Categories:

Docuseries, True Crime Documentaries
Creator(s):

Tiller Russell
Chris Rock Total Blackout: The Tamborine Extended Cut
In this extended cut of his 2018 special, Chris Rock takes the stage for a special filled with searing observations on fatherhood, infidelity and politics.
Actors:

Chris Rock
Categories:

Political Comedies, Comedies, Stand-Up Comedy
Creator(s):

Chris Rock
Pokémon Detective Pikachu
In a world where humans and Pokémon coexist, an electrifying supersleuth teams with his missing partner's son to crack the case of his disappearance. A Pokémon with sleuthing skills. A teen whose father has vanished. When it comes to clues, can they catch 'em all?
Actors:

Ryan Reynolds, Justice Smith, Kathryn Newton, Bill Nighy, Ken Watanabe, Chris Geere
Categories:

Children & Family Movies, Comedies, Family Features
Creator(s):

Rob Letterman
Cobra
Cop Marion Cobretti is on the trail of a serial killer known as the "Night Slasher," and must protect the one woman who knows the killer's identity. When it comes to criminals, this cop strikes first. He doesn't say much -- his gun and his car do the talking for him.
Actors:

Sylvester Stallone, Brigitte Nielsen, Reni Santoni, Andrew Robinson, Brian Thompson, John Herzfeld
Categories:

Movies Based on Books, Action Thrillers, Action Movies
Creator(s):

George P. Cosmatos
Unforgiven
Retired gunslinger William Munny reluctantly takes one last job -- and even more reluctantly accepts a boastful young man as a partner. A hardened gunslinger can't draw the line. He thinks he's seeking justice ... and maybe satisfaction for himself.
Actors:

Clint Eastwood, Gene Hackman, Morgan Freeman, Richard Harris, Jaimz Woolvett, Saul Rubinek
Categories:

Westerns
Creator(s):

Clint Eastwood
Lethal Weapon
A straitlaced LAPD detective teams up with an unhinged cop with a death wish and a penchant for taking unnecessary risks. A dangerous case forces these two very different cops to work together and shoot their way out of trouble.
Actors:

Mel Gibson, Danny Glover, Gary Busey, Mitchell Ryan, Tom Atkins, Darlene Love
Categories:

Action Thrillers, Action Movies
Creator(s):

Richard Donner
Crack: Cocaine, Corruption & Conspiracy
A cheap, powerful drug emerges during a recession, igniting a moral panic fueled by racism. Explore the complex history of crack in the 1980s.
Categories:

Social & Cultural Docs, US Movies, Documentary Films
Creator(s):

Stanley Nelson
Boogiepop and Others
Boogiepop isn't just a rumor. In the body of his friend Touka, the killer phantom tells high schooler Keiji that the world is in danger. The urban legends are all true -- not just Boogiepop, but man-eating monsters, their hunters and more.
Actors:

Aoi Yuki, Saori Onishi, Reina Kondo, Chiaki Kobayashi, Shino Shimoji, Ayaka Suwa
Categories:

Anime Series, Horror Anime, Japanese TV Shows