Netflix Thailand: New Releases: Page 2
Resident Evil
After researchers turn into zombies in a secret lab, the government sends in an elite task force to contain the outbreak.
Actors:

Milla Jovovich, Michelle Rodriguez, Colin Salmon, Eric Mabius, James Purefoy, Martin Crewes
Categories:

Action & Adventure, Horror Movies, US Movies
Creator(s):

Paul W.S. Anderson
Portrait of a Beauty
In the Joseon era, a brilliant painter forced to hide her gender falls for a young man, which stirs her teacher's jealousy.
Actors:

Kim Gyu-ri, Kim Young-ho, Kim Nam-gil, Choo Ja-hyun, Han Myoung-gu, Park Ji-il
Categories:

Dramas, Romantic Movies, Period Pieces
Creator(s):

Jeon Yun-su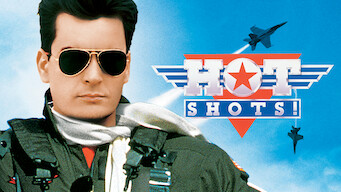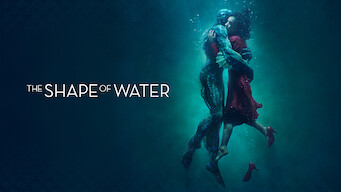 Unlock THOUSANDS of Netflix Movies and Shows
Here are a few movies and shows you can't watch in Thailand without a VPN.
We've got step-by-step instructions for how to unlock Netflix around the world.
Get International Netflix and More
Cells at Work! CODE BLACK
A rookie Red Blood Cell confronts a dangerous work environment, risking his very existence to keep a poorly maintained body functioning.
Actors:

Junya Enoki, Kenn, Yoko Hikasa, Lynn, Yumi Uchiyama, Takashi Narumi
Categories:

Action Anime, Anime Series, Medical TV Shows
Centaurworld
On a quest to reunite with her trusty rider, a fearless war horse journeys through a whimsical world filled with magic, adventure and singing centaurs.
Actors:

Kimiko Glenn, Megan Hilty, Parvesh Cheena, Chris Diamantopoulos, Megan Nicole Dong, Jessie Mueller
Categories:

TV Comedies, TV Cartoons, Kids' TV
Creator(s):

Megan Nicole Dong
I missed you: Director's Cut
A workaholic reconnects with two men she blocked on social media five years ago and begins to reflect on her past life choices.
Actors:

Wu Kang-ren, Eve Ai, Fu Meng-po, Lin Mei-hsiu, 9m88
Categories:

Chinese Movies, Dramas, Independent Movies
Creator(s):

Mag Hsu, Hsu Chih-yen
Austin Powers: The Spy Who Shagged Me
When diabolical genius Dr. Evil travels back in time to steal superspy Austin Powers's "mojo," Austin must return to the swingin' '60s himself.
Actors:

Mike Myers, Heather Graham, Michael York, Robert Wagner, Rob Lowe, Seth Green
Categories:

Action & Adventure, Spy Movies, Satires
Creator(s):

Jay Roach
Austin Powers in Goldmember
The world's most shagadelic spy continues his fight against the diabolical Dr. Evil, who's teamed with a new foe: 1970s villain Goldmember.
Actors:

Mike Myers, Beyoncé Knowles-Carter, Seth Green, Michael York, Robert Wagner, Mindy Sterling
Categories:

Action & Adventure, Spy Movies, Satires
Creator(s):

Jay Roach
My Fair Lady
When a Cockney flower girl takes elocution lessons from an aloof professor, he decides to introduce her to high society, transforming both their lives.
Actors:

Audrey Hepburn, Rex Harrison, Stanley Holloway, Wilfrid Hyde-White, Gladys Cooper, Jeremy Brett
Categories:

Musicals, Classic Movies
Creator(s):

George Cukor
April Fool's Day
One year after the gorgeous Milan Hastings dies in a prank devised by slithery socialite Desiree Cartier, members of Desiree's upper-crust clique start dying in mysterious -- and often grisly -- ways.
Actors:

Taylor Cole, Josh Henderson, Scout Taylor-Compton, Joe Egender, Jennifer Siebel Newsom, Samuel Child
Categories:

Horror Movies, US Movies
Creator(s):

Mitchell Altieri, Phil Flores
Dennis the Menace
The bane of George's life is a little boy named Dennis. But when a cunning thief attempts to rob George, Dennis may be the only one who can stop him.
Actors:

Walter Matthau, Mason Gamble, Joan Plowright, Christopher Lloyd, Lea Thompson, Robert Stanton
Categories:

Children & Family Movies, Comedies, Family Movies
Creator(s):

Nick Castle