Netflix USA: New Releases: Page 3
A Knight's Tale
After a young squire finds a way to pass himself off as a bona fide knight, he becomes a jousting champion while romancing an admiring princess. A handsome young peasant remakes himself as a knight. Forgery, jousting and a ribald romp through medieval England.
Actors:

Heath Ledger, Rufus Sewell, Shannyn Sossamon, Paul Bettany, Laura Fraser, Mark Addy
Categories:

Action & Adventure, Romantic Comedies, Comedies
Creator(s):

Brian Helgeland
Lara and the Beat
When their glamorous, fast-paced lifestyle comes to a screeching halt, two sisters try to rebuild their fortunes through music and enterprise. Their once-privileged lives just went out of tune. Now, these sisters must hustle in order to find their true harmony.
Actors:

Seyi Shay, Somkele Iyamah, Vector, Chioma Chukwuka Akpotha, Uche Jumbo, Sharon Ooja
Categories:

African Movies, Dramas, Music & Musicals
Creator(s):

Tosin Coker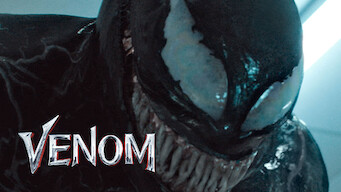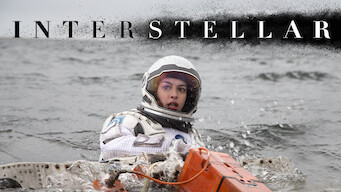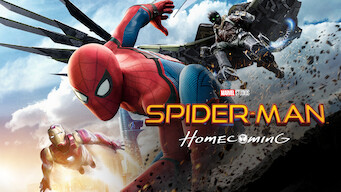 Unlock THOUSANDS of Netflix Movies and Shows
Here are a few movies and shows you can't watch in USA without a VPN.
We've got step-by-step instructions for how to unlock Netflix around the world.
Get International Netflix and More
Ancient Aliens
Were ancient humans really behind some of the most important technological advances in civilized history, or did they have extraterrestrial help? Could aliens have built the pyramids or been at Gettysburg? Experts weigh the evidence and let you decide.
Actors:

Robert Clotworthy
Categories:

Science & Nature Docs, Docuseries, Science & Nature TV
The Smurfs 2
Evil magician Gargamel continues his quest to tap the power of the Smurfs, creating a pair of his own "Smurf-alikes" called the Naughties.
Actors:

Neil Patrick Harris, Brendan Gleeson, Jayma Mays, Hank Azaria, Katy Perry, Christina Ricci
Categories:

Children & Family Movies, Comedies, Family Comedies
Creator(s):

Raja Gosnell
Izzy's Koala World
Young koala caretaker Izzy Bee and her family rescue cuddly creatures in need and help them head back into the wild on Australia's Magnetic Island. Koalas are furry, fuzzy and make fantastic friends! So when they need help, it's koala companion Izzy to the rescue!
Actors:

Izzy Bee, Ali Bee, Tim Bee
Categories:

Animal Tales, Education for Kids, Kids' TV
Taco Chronicles
Many of the most popular taco styles have long, rich, little-known histories. Explore some of them in this eye-opening, mouth-watering food adventure. Explore the deeply complex histories of the world's most beloved tacos in this love letter to an iconic handheld food.
Categories:

Social & Cultural Docs, Reality TV, Docuseries
Creator(s):

Pablo Cruz
Michael McIntyre: Showman
Charming comic Michael McIntyre talks family, technology, sharks, accents and the time he confused himself for a world leader in this stand-up special. His phone won't recognize him. His computer thinks he's a robot. And don't get him started on taking baths. Go inside the mind of a true showman.
Actors:

Michael McIntyre
Categories:

Comedies, Stand-Up Comedy, Variety Entertainment
Creator(s):

Chris Howe
The Last Resort
In the waning days of the 70s, two young photographers document the Jewish retirees who dominated the sunny shores of South Beach. They were looking for paradise. They found Miami Beach. Two photographers capture the end of an era.
Categories:

Biographical Documentaries, Social & Cultural Docs, Documentary Films
Creator(s):

Dennis Scholl, Kareem Tabsch
Paper Year
A young newlywed tries to keep her relationship afloat after developing feelings for her older, TV writer boss. She may have gotten married, but she's not done growing up. Sometimes the biggest mistakes are the ones you need to make.
Actors:

Eve Hewson, Avan Jogia, Hamish Linklater, Andie MacDowell
Categories:

Dramas, Independent Movies, Canadian Dramas
Creator(s):

Rebecca Addelman
Aapla Manus
When a man falls from his balcony, an investigator questions the victim's family, determined to uncover a darker truth behind the alleged accident.
Actors:

Nana Patekar, Sumeet Raghvan, Iravati Harshe, Aashish Kulkarni, Savita Malpekar
Categories:

Dramas, Thriller Movies, Mysteries
Creator(s):

Satish Rajwade