Netflix USA: New Releases: Page 3
Is Love Enough? Sir
A young widow is hired as the domestic helper for a wealthy architect, but social divides come to the fore as an unlikely attraction grows between them. They live under one roof, but come from different worlds. Their connection is palpable -- but is their love story impossible?
Actors:

Tillotama Shome, Vivek Gomber, Geetanjali Kulkarni, Rahul Vohra, Divya Seth, Chandrachoor Rai
Categories:

Social Issue Dramas, Dramas, Independent Movies
Creator(s):

Rohena Gera
Pretend It's a City
Wander the New York City streets and fascinating mind of wry writer, humorist and raconteur Fran Lebowitz as she sits down with Martin Scorsese. She buys high and sells low. She never tosses a book but happily trashes some humans. Welcome to NYC, Fran's town.
Actors:

Fran Lebowitz
Categories:

Biographical Documentaries, Social & Cultural Docs, Docuseries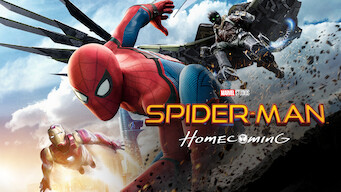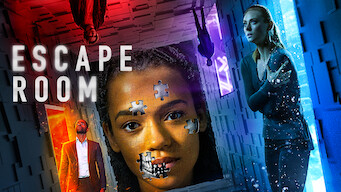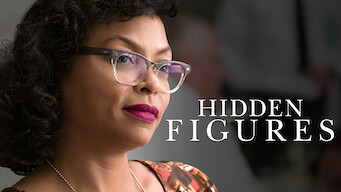 Unlock THOUSANDS of Netflix Movies and Shows
Here are a few movies and shows you can't watch in USA without a VPN.
We've got step-by-step instructions for how to unlock Netflix around the world.
Get International Netflix and More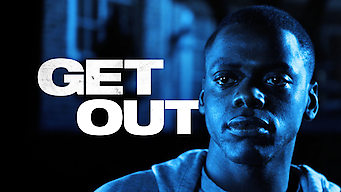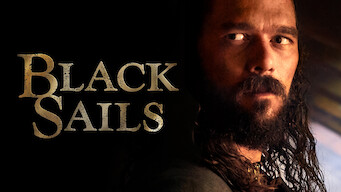 Mighty Little Bheem: Kite Festival
With winter behind them, Bheem and his townspeople usher in a sunny new season in all their favorite ways during the Makar Sankranti festival. As the kites fly high, Bheem's making sure spirits soar even higher during this celebration of sun and spring!
Actors:

Sumruddhi Shukla, Aranya Kaur, Nishka Raheja
Categories:

TV Comedies, TV Cartoons, Kids' TV
Creator(s):

Rajiv Chilaka
Charming
On the eve of his 21st birthday, an adored prince must find his one, true soulmate before a spell takes away all love from his kingdom. Cinderella. Snow White. Sleeping Beauty. With three brides to choose from, his charm was a curse — till he finally met his real true love.
Actors:

Wilmer Valderrama, Demi Lovato, Sia, Nia Vardalos, Ashley Tisdale, Avril Lavigne
Categories:

Children & Family Movies, Comedies, Kids Music
Creator(s):

Ross Venokur
Creating The Queen's Gambit
A fascinating character. Exquisite sets. A wig for every era. The stars, creators and crew reveal how the hit series about a chess prodigy came to life.
Categories:

Documentary Films
The Idhun Chronicles
A boy suddenly orphaned fights his parents' killer to save a planet, and discovers a new world of danger — and wonder.
Actors:

Michelle Jenner, Itzan Escamilla, Sergio Mur, Nico Romero, Carlos Cuevas
Categories:

Action Anime, Anime Series, Sci-Fi & Fantasy Anime
Creator(s):

Maite Ruiz De Austri
Inside the World's Toughest Prisons
Investigative journalists become voluntary inmates in the world's most volatile prisons, where intimidation and brutality rule. These prisons are quagmires of violence and misery. Two fearless journalists dare to go behind bars anyway.
Actors:

Paul Connolly, Raphael Rowe
Categories:

Docuseries, British
Pieces of a Woman
A heartbreaking home birth leaves a woman grappling with the profound emotional fallout, isolated from her partner and family by a chasm of grief. A long-awaited delivery. A future shattered. Unmoored by loss, she finds the only way out of this sea of grief is through it.
Actors:

Vanessa Kirby, Shia LaBeouf, Ellen Burstyn, Molly Parker, Sarah Snook, Iliza Shlesinger
Categories:

Dramas, Tearjerkers
Creator(s):

Kornél Mundruczó
100% Halal
After high school, a young woman marries the man of her father's choice but soon faces the possibility that her religion considers the union invalid. She's still learning about love and marriage. But when a truth comes to light, her life will take an unexpected turn.
Actors:

Anisa Rahma, Ariyo Wahab, Anandito Dwis, Fitria Rasyidi, Arafah Rianti, Kinaryosih
Categories:

Dramas, Indonesian Movies
Creator(s):

Jastis Arimba
Gabby's Dollhouse
Cute cats, quirky crafts and colorful magic! Join kitty enthusiast Gabby and her sidekick Pandy Paws as they team up for a series of animated adventures. How many big surprises fit in one tiny house? Join Gabby and her kitty friends as they play, sing, create and more!
Actors:

Laila Lockhart Kraner, Tucker Chandler, Juliet Donenfeld, Maggi Lowe, Donovan Patton, Eduardo Franco
Categories:

Animal Tales, Education for Kids, TV Cartoons
Creator(s):

Traci Paige Johnson, Jennifer Twomey