Netflix USA: New Releases: Page 4
100% Halal
After high school, a young woman marries the man of her father's choice but soon faces the possibility that her religion considers the union invalid. She's still learning about love and marriage. But when a truth comes to light, her life will take an unexpected turn.
Actors:

Anisa Rahma, Ariyo Wahab, Anandito Dwis, Fitria Rasyidi, Arafah Rianti, Kinaryosih
Categories:

Dramas, Indonesian Movies
Creator(s):

Jastis Arimba
Gabby's Dollhouse
Cute cats, quirky crafts and colorful magic! Join kitty enthusiast Gabby and her sidekick Pandy Paws as they team up for a series of animated adventures. How many big surprises fit in one tiny house? Join Gabby and her kitty friends as they play, sing, create and more!
Actors:

Laila Lockhart Kraner, Tucker Chandler, Juliet Donenfeld, Maggi Lowe, Donovan Patton, Eduardo Franco
Categories:

Animal Tales, Education for Kids, TV Cartoons
Creator(s):

Traci Paige Johnson, Jennifer Twomey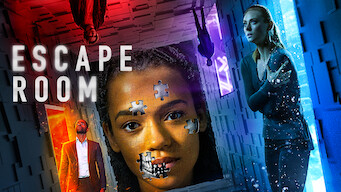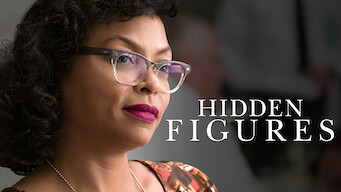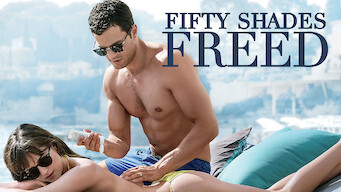 Unlock THOUSANDS of Netflix Movies and Shows
Here are a few movies and shows you can't watch in USA without a VPN.
We've got step-by-step instructions for how to unlock Netflix around the world.
Get International Netflix and More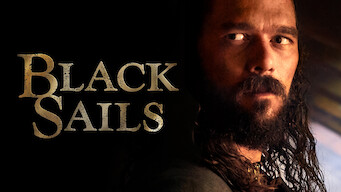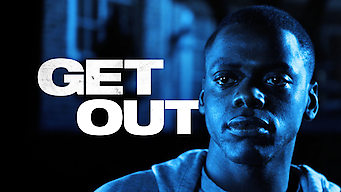 Surviving Death
What happens after we die? This docuseries explores personal stories and research on near-death experiences, reincarnation and paranormal phenomena. Is it the end, or a new beginning? The mysteries of the afterlife remain unsolved — yet continue to fascinate.
Categories:

Reality TV, Docuseries, US TV Shows
Ratones Paranoicos: The Band that Rocked Argentina
The irrepressible Ratones Paranoicos, Argentina's most enduring rock band, are featured in vintage concert and backstage footage as their story's told. Onstage. At parties. Backstage. The story of Ratones Paranoicos, Argentina's Stones-like rockers, unfolds after dark.
Actors:

Juan Sebastián Gutiérrez, Pablo Cano, Pablo Memi, Roy Quiroga
Categories:

Argentinian Movies, Music & Musicals, Music and Concert Movies
Creator(s):

Alejandro Ruax, Ramiro Martínez
Tony Parker: The Final Shot
This film examines the background and career of Tony Parker, whose determination led him to become arguably the greatest French basketball player. Look back at a great champion's life and career in his own words — and those of his loved ones, friends, teammates and rivals.
Actors:

Tony Parker
Categories:

Sports Documentaries, Biographical Documentaries, Documentary Films
Creator(s):

Florent Bodin
L.A.'s Finest
In this spinoff of the "Bad Boys" franchise, two police detectives team up while trying to keep their stormy pasts — and differences — from interfering. They tackle cases. They fight criminals. And they're never short on words. But will their former lives catch up to them?
Actors:

Jessica Alba, Gabrielle Union
Categories:

TV Comedies, TV Action & Adventure, TV Dramas
Creator(s):

Brandon Margolis, Brandon Sonnier
Korean Pork Belly Rhapsody
A love letter to pork belly — a perennial favorite among Koreans of every generation — unfolds with an exploration of its history and cooking methods.
Actors:

Paik Jong-won
Categories:

Social & Cultural Docs, Docuseries, Korean TV Shows
Nailed It! Mexico
The fun, fondant and hilarious cake fails head to Mexico, where very amateur bakers compete to re-create elaborate sweet treats for a cash prize. Quinceañera calamities. Telenovela tragedies. Mexico's home bakers are in over their heads, and the least disastrous dessert wins!
Actors:

Omar Chaparro, Anna Ruiz
Categories:

Reality TV, Competition Reality TV, Mexican TV Shows
History of Swear Words
Nicolas Cage hosts this proudly profane, funny and engagingly educational series about the history and impact of the most notorious English swear words. We're not supposed to say them — but we always do. Get a crash course on history's filthiest, funniest words.
Actors:

Nicolas Cage
Categories:

Social & Cultural Docs, Docuseries, US TV Shows
The Girl with the Dragon Tattoo
When a young computer hacker is tasked with investigating a prying journalist, their separate missions become entangled amid a decades-old conspiracy. A brilliant but damaged hacker and an investigative journalist work an old case. Family secrets or unspeakable crimes?
Actors:

Daniel Craig, Rooney Mara, Christopher Plummer, Stellan Skarsgård, Steven Berkoff, Robin Wright
Categories:

Dramas, Crime Dramas, Film Noir
Creator(s):

David Fincher