Netflix USA: New Releases: Page 6
Dolly Parton: A MusiCares Tribute
In a star-studded evening of music and memories, a community of iconic performers honor Dolly Parton as the MusiCares Person of the Year. She's changed the world, song by song. Now, it's time for others to pay homage — and share her life's work in all new ways.
Actors:

Dolly Parton
Categories:

Music & Musicals, Music & Concert Documentaries, US Movies
Two Distant Strangers
In this Oscar-nominated short film, a man trying to go home to his dog gets stuck in a time loop that forces him to relive a deadly run-in with a cop. All he wants is to get home to his dog. But when he steps out the door, the worst day of his life begins... over and over again.
Actors:

Joey Bada$$, Andrew Howard, Zaria
Categories:

Social Issue Dramas, Dramas, US Movies
Creator(s):

Travon Free, Martin Desmond Roe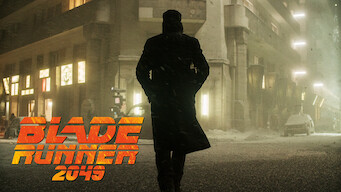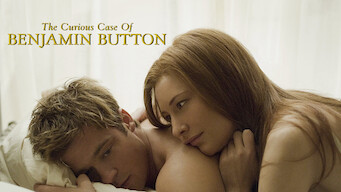 Unlock THOUSANDS of Netflix Movies and Shows
Here are a few movies and shows you can't watch in USA without a VPN.
We've got step-by-step instructions for how to unlock Netflix around the world.
Get International Netflix and More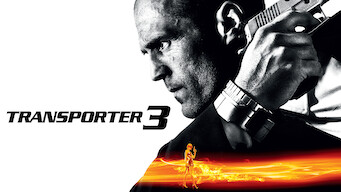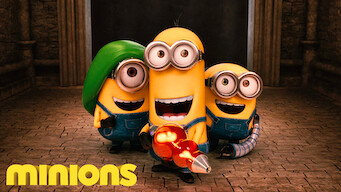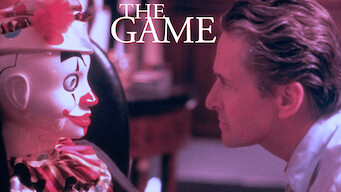 Thunder Force
Two childhood best friends reunite as an unlikely crime-fighting superhero duo when one invents a formula that gives ordinary people superpowers. They were childhood BFFs who drifted apart. Now they're a new superhero duo ready to kick butt and save their city. Villains beware?
Actors:

Melissa McCarthy, Octavia Spencer, Jason Bateman, Bobby Cannavale, Pom Klementieff, Melissa Leo
Categories:

Action & Adventure, Comedies, Comic Book and Superhero Movies
Creator(s):

Ben Falcone
Have You Ever Seen Fireflies?
Rebellious, irreverent wunderkind Gülseren navigates loneliness, love and loss against the current of political turmoil and social change. Fireflies illuminate her world. She's one of a kind, and she can see what others cannot — yet yearns to be understood.
Actors:

Ecem Erkek, Engin Alkan, Devrim Yakut, Merve Dizdar, Ushan Çakır, Bülent Çolak
Categories:

Political Comedies, Comedies, Turkish Movies
Creator(s):

Andaç Haznedaroğlu
Ibrahim a Fate to Define
Raised in a quiet home, Lina searches for answers while investigating the mystery behind her father's disappearance in this documentary. She was too young to remember his presence or notice his absence. Decades later, will she manage to uncover the truth?
Categories:

Social & Cultural Docs, Middle Eastern Movies, Political Documentaries
Creator(s):

Lina Al Abed
Story of Kale: When Someone's in Love
After leaving a toxic relationship, Dinda embarks on a romance with Kale, whose view on love soon shatters as he wrestles with his own insecurities.
Actors:

Ardhito Pramono, Aurélie Moeremans, Arya Saloka, Roy Sungkono, Gilbert Pohan, Azizah Hanum
Categories:

Romantic Dramas, Dramas, Romantic Movies
Creator(s):

Angga Dwimas Sasongko
The Way of the Househusband
After disappearing from the underworld, the legendary yakuza Tatsu, "the Immortal Dragon," resurfaces — as a fiercely devoted stay-at-home husband. He's gone from street fighting to coupon cutting. But there's plenty of yakuza left in this newly-minted househusband.
Actors:

Kenjiro Tsuda, Shizuka Ito, Kazuyuki Okitsu, M・A・O, Jun Fukushima, Kimiko Saito
Categories:

Anime Series, Japanese TV Shows, TV Shows Based on Comics
The Platform
A programming genius builds a fact-finding, truth-seeking internet portal while reckoning with trouble at home.
Actors:

Maxim Khalil, Abdulmohsen Alnemr, Samr Ismaiel, Khaled Alkeesh, Samar Sami, Salloum Haddad
Categories:

TV Dramas, TV Thrillers, Middle Eastern TV Shows
The Wedding Coach
Former bride and forever comedian Jamie Lee shares her irreverent yet practical tips and tricks for wedding planning with struggling lovebirds. Swoon — or panic? Real talk: Saying "I do" can feel scary, but with her help, every couple can find a happily ever after.
Categories:

Reality TV, Wedding & Romance Reality TV, US TV Shows
This Is a Robbery: The World's Biggest Art Heist
In 1990, two men dressed as cops con their way into a Boston museum and steal a fortune in art. Take a deep dive into this daring and notorious crime. A quiet museum. A brazen robbery. Left behind are empty gold frames that once held masterpieces — and a mystery with a $10 million reward.
Categories:

TV Mysteries, Historical Documentaries, Crime Documentaries