Netflix USA: New Releases: Page 6
Bhai: Vyakti Ki Valli - Uttarardh
The second installment of P.L. Deshpande's biopic explores the Marathi humorist's political journey, philanthropic endeavors and personal life.
Actors:

Sagar Deshmukh, Iravati Harshe, Vijay Kenkre, Shubhangi Damle, Ashwini Giri, Nina Kulkarni
Categories:

Movies Based on Real Life, Dramas, Indian Movies
Creator(s):

Mahesh Manjrekar
High & Low The Movie 2 / End of Sky
The peaceful truce in the SWORD district is violently disrupted by the intrusion of two brutal gangs, causing loyalties and rivalries to erupt. They may not always see eye-to-eye, but this is their turf, and they'll fight as one to protect it.
Actors:

Takanori Iwata, Keiji Kuroki, Aoi Nakamura, Yuki Yamada, Masataka Kubota, Kento Hayashi
Categories:

Action & Adventure, Japanese Movies
Creator(s):

Shigeaki Kubo, Tsuyoshi Nakakuki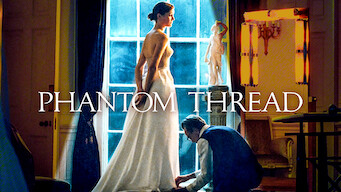 Unlock THOUSANDS of Netflix Movies and Shows
Here are a few movies and shows you can't watch in USA without a VPN.
We've got step-by-step instructions for how to unlock Netflix around the world.
Get International Netflix and More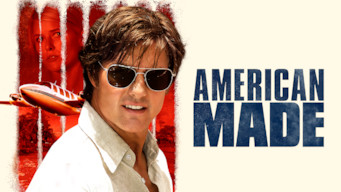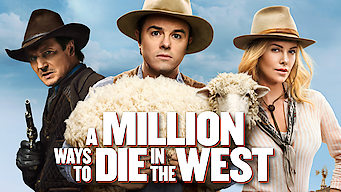 Horrid Henry's Gross Day Out
Worlds collide when Henry makes plans to spend Saturday on the sofa watching a "Gross Class Zero" marathon — and his favorite characters come to life! While his babysitter's off in his own world, Henry's helping his favorite cartoon characters save the universe!
Actors:

Lizzie Waterworth-Santo, Emma Tate, Sue Elliot Nicholls, Tamsin Heatley, Wayne Forester, Aidan Cook
Categories:

Children & Family Movies, Comedies, Movies Based on Books
Creator(s):

Gary Andrews
Jurassic World Camp Cretaceous
Six teens invited to attend a state-of-the-art adventure camp on Isla Nublar must band together to survive when the dinosaurs break out of captivity. On an island crawling with dinosaurs, six teen campers are fighting to survive. Talk about the adventure of a lifetime.
Actors:

Paul-Mikél Williams, Jenna Ortega, Sean Giambrone, Kausar Mohammed, Ryan Potter, Raini Rodriguez
Categories:

TV Action & Adventure, TV Cartoons, Kids' TV
Bhaji In Problem
Married to two women – each unaware of the other – a man finds his double life threatened when an old friend who knows his not-so-little secret arrives.
Actors:

Gippy Grewal, Gurpreet Guggi, Ragini Khanna, Om Puri, B.N. Sharma, Avtar Gill
Categories:

Comedies, Indian Movies, Punjabi-Language Movies
Creator(s):

Smeep Kang
Chico Bon Bon: Monkey with a Tool Belt
Armed with tools and engineering smarts, monkey mechanic Chico Bon Bon and his Fix-It Force help the people of Blunderburg solve all of their problems. Got a problem? This clever monkey and his can-do team can solve it! When the banana phone rings, they're on call.
Actors:

Robbie Daymond, Dayci Brookshire, Anthony Tedesco, Andy Abbott, Roberta Lemons, Cole Seaver
Categories:

Education for Kids, TV Cartoons, Kids' TV
Creator(s):

Bob Boyle, Michael Goldberg, Kurt Mueller, Gabe Pulliam
Saheb Biwi Aur Gangster Returns
Knotty love triangles and nefarious schemes arise when a nobleman's plans to remarry fall into the cunning hands of his first wife and a vengeful rival.
Actors:

Irrfan Khan, Jimmy Shergill, Soha Ali Khan, Mahie Gill, Raj Babbar, Deep Raj Rana
Categories:

Romantic Dramas, Bollywood Movies, Dramas
Creator(s):

Tigmanshu Dhulia
A Love Song for Latasha
The killing of Latasha Harlins became a flashpoint for the 1992 LA uprising. This documentary evocatively explores the 15-year-old's life and dreams. Who was Latasha Harlins? She's known for the injustice of her death. Now her friends lovingly remember her life.
Categories:

Biographical Documentaries, Social & Cultural Docs, Documentary Films
Creator(s):

Sophia Nahli Allison
Whipped
Four buddies attend a class taught by a love guru who leads them to question their romantic attachments — until her hidden agenda comes to light. Their girlfriends are bossing them around. Can a self-proclaimed love expert whip them into shape?
Actors:

Andovi da Lopez, Jovial da Lopez, Chandra Liow, Tommy Limmm, Susan Sameh, Widika Sidmore
Categories:

Romantic Comedies, Comedies, Romantic Movies
Creator(s):

Chandra Liow
The American Barbecue Showdown
Eight of the country's best backyard smokers and pitmasters vie for the title of American Barbecue Champion in a fierce but friendly faceoff. They've got sass, sauce and serious smoking skills — and they're throwing down the best barbecue of their lives.
Actors:

Lyric Lewis, Rutledge Wood
Categories:

Reality TV, Competition Reality TV, US TV Shows