Netflix USA: New Releases: Page 7
The Big Day
For six engaged couples, happily ever after begins on a spectacular note in this eye-popping look at India's multibillion-dollar wedding industry. Bespoke rituals. Bedazzling spectacles. All these couples need is love — and some really, really lavish weddings.
Categories:

Reality TV, Wedding & Romance Reality TV, Indian TV Shows
Alexander Revisited: The Final Cut
Corruption, passion and conflict lie ahead for Alexander the Great as he sets out to conquer the known world in Oliver Stone's epic historical saga. Warrior. Ruler. Son. His sweeping conquests brought bloody consequences. His passion and pursuit of power changed history.
Actors:

Colin Farrell, Angelina Jolie, Anthony Hopkins, Jared Leto, Jonathan Rhys Meyers, Rosario Dawson
Categories:

Military Dramas, Action & Adventure, Military Action & Adventure
Creator(s):

Oliver Stone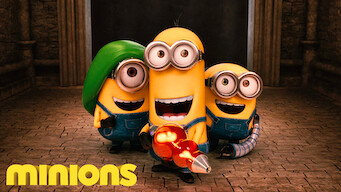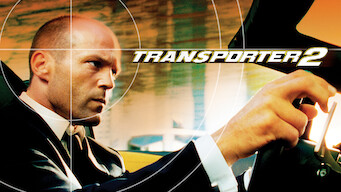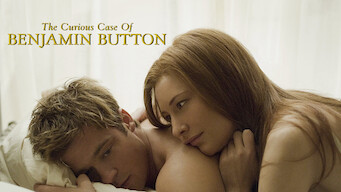 Unlock THOUSANDS of Netflix Movies and Shows
Here are a few movies and shows you can't watch in USA without a VPN.
We've got step-by-step instructions for how to unlock Netflix around the world.
Get International Netflix and More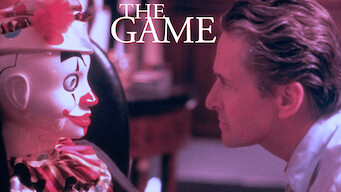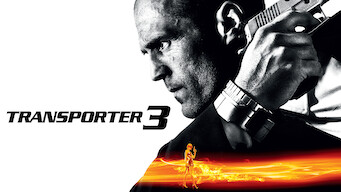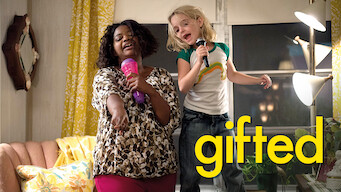 The Last Kids on Earth: Happy Apocalypse to You
Help Jack and his monster-battling friends make choices to stay alive — and have some fun — in this interactive "Last Kids on Earth" adventure! Jack's determined to give June an awesome post-apocalyptic birthday. Can he pull it off? In this interactive special, the answer's up to you.
Actors:

Nick Wolfhard, Charles Demers, Montse Hernandez, Garland Whitt, Bruce Campbell, Catherine O'Hara
Categories:

Children & Family Movies, Animation, Comedies
Creator(s):

Steve Rolston
Coded Bias
This documentary investigates the bias in algorithms after M.I.T. Media Lab researcher Joy Buolamwini uncovered flaws in facial recognition technology.
Categories:

Science & Nature Docs, Social & Cultural Docs, Documentary Films
Creator(s):

Shalini Kantayya
Men On A Mission: 2021: Episode 3
Male celebs play make-believe as high schoolers, welcoming star transfer students every week and engaging in battles of witty humor and slapstick. In this classroom, everyone becomes the same age. No books, no teachers. Just lots of foolin' around.
Actors:

Kang Ho-dong, Lee Su-geun, Lee Sang-min, Seo Jang-hoon, Kim Hee-chul, Min Kyung-hoon
Categories:

TV Comedies, Korean TV Shows, Variety TV
The Fisherman's Diary
Inspired by Nobel Peace Prize winner Malala Yousafzai, a young girl defies the expectations of her father and village to pursue an education Girls in her village aren't supposed to go to school. But with drive and courage, she's determined to change that.
Actors:

Kang Quintus, Faith Fidel, Casson Chinepoh, Ramsey Nouah, Ndamo Damaris, Neba Godwill Awantu
Categories:

African Movies, Social Issue Dramas, Dramas
Creator(s):

Enah Johnscott
Family Reunion
When the McKellan family moves from Seattle to small-town Georgia, life down South — and traditional grandparents — challenge their big-city ways. Started in the city, now they're here in the South. Keeping it real can get complicated, but this strong family keeps it together.
Actors:

Loretta Devine, Tia Mowry, Anthony Alabi, Talia Jackson, Isaiah Russell-Bailey, Cameron J. Wright
Categories:

Sitcoms, TV Comedies, Kids' TV
Creator(s):

Meg DeLoatch
Glimpses of a Future
This docuseries celebrates the virtual collaborations between a group of artists, dancers and writers from around the world during the pandemic. An artistic, cross-cultural compilation. A reimagination of a future after a pandemic paused the present.
Categories:

Social & Cultural Docs, Dance Non-fiction, Docuseries
Creator(s):

Yaraqa
Mandela
Amid a local election with two rivals vying to win by any means necessary, a barber lands in a curiously powerful position as the single deciding vote.
Actors:

Yogi Babu, Sheela Rajkumar, Sangili Murugan, G. M. Sundhar
Categories:

Political Comedies, Comedies, Indian Movies
Creator(s):

Madonne Ashwin
Concrete Cowboy
Sent to live with his estranged father for the summer, a rebellious teen finds kinship in a tight-knit Philadelphia community of Black cowboys. Among horses, stables and city-dwelling cowboys, a rebellious teen finds a home — and forges a new bond with his father.
Actors:

Idris Elba, Caleb McLaughlin, Jharrel Jerome, Byron Bowers, Lorraine Toussaint, Method Man
Categories:

Teen Movies, Dramas, Independent Movies
Creator(s):

Ricky Staub