Netflix USA: New Releases: Page 7
Ratched
In 1947, Mildred Ratched begins working as a nurse at a leading psychiatric hospital. But beneath her stylish exterior lurks a growing darkness. Angel of mercy. Master manipulator. Meet Nurse Mildred Ratched: a monster in the making.
Actors:

Sarah Paulson, Finn Wittrock, Judy Davis, Sharon Stone, Cynthia Nixon, Jon Jon Briones
Categories:

TV Dramas, US TV Shows, TV Horror
Creator(s):

Evan Romansky
Dragon's Dogma
Resurrected as an Arisen, Ethan sets out to vanquish the Dragon that took his heart. But with every demon he battles, his humanity slips further away. He's lost everything to the dragon. Their destinies now intertwined, he walks the path of vengeance.
Actors:

Greg Chun, Erica Mendez, Cristina Vee, David Lodge, Yuichi Nakamura, Nana Mizuki
Categories:

Action Anime, Anime Series, Japanese TV Shows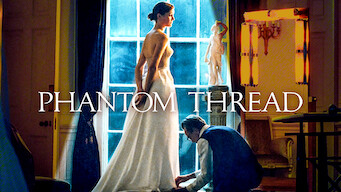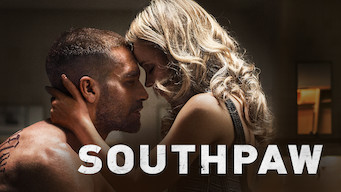 Unlock THOUSANDS of Netflix Movies and Shows
Here are a few movies and shows you can't watch in USA without a VPN.
We've got step-by-step instructions for how to unlock Netflix around the world.
Get International Netflix and More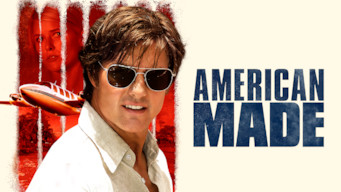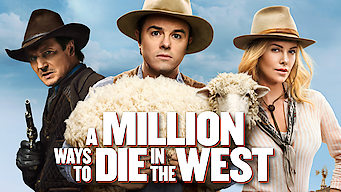 The Last Word
Suddenly a widow, a woman rekindles her thirst for life by becoming a eulogist while navigating the existential landscape of death, grief and love. Death is no longer a joke — it's all in a day's work. When it comes to her own grief, will she find the right words?
Actors:

Anke Engelke, Thorsten Merten, Nina Gummich, Johannes Zeiler, Juri Winkler, Gudrun Ritter
Categories:

TV Comedies, TV Dramas, German TV Shows
Creator(s):

Aron Lehmann, Carlos V. Irmscher
GIMS: On the Record
Go backstage with beloved rap superstar Gims in the year leading up to his major 2019 Stade de France performance in this up-close documentary. The man. The music. The movement. From the red carpet to the studio, the chart-topping artist invites you along for the ride.
Actors:

Maître Gims
Categories:

Biographical Documentaries, Social & Cultural Docs, Hip-Hop
Creator(s):

Florent Bodin
Dr Jason Leong Hashtag Blessed
In this stand-up special, former doctor Jason Leong gives his diagnoses on the nonsense of traditional healers, business-class show-offs and more. The real power of a stethoscope. Getting prepped for a maid. Malnourished ghosts. This doctor likes to prescribe laughter.
Actors:

Jason Leong
Categories:

Comedies, Stand-Up Comedy
Creator(s):

Kubhaer T. Jethwani
PhotoCopy
Posing as her bubbly identical twin for a quiz contest, a shy student crushes on a fellow participant, who falls for her — thinking she's her sister.
Actors:

Parna Pethe, Chetan Chitnis, Anshuman Joshi, Aashay Kulkarni, Vandana Gupte, Girish Oak
Categories:

Romantic Dramas, Dramas, Comedies
Creator(s):

Vijay Maurya
Ani... Dr. Kashinath Ghanekar
From his singular career to his personal demons, this biopic chronicles the short yet prolific life of the Marathi dentist-turned-superstar.
Actors:

Subodh Bhave, Vaidehi Parshurami, Nandita Patkar, Sonali Kulkarni, Sumeet Raghvan, Prasad Oak
Categories:

Movies Based on Real Life, Dramas, Movies Based on Books
Creator(s):

Abhijeet Deshpande
Signs
When a young woman's murder shows similarities to a decade-old cold case, a new police commander must break the silence permeating an Owl Mountain town. He'll have to break through a village's conspiracy of quiet to find those responsible for heinous crimes of the past and present.
Actors:

Andrzej Konopka, Helena Sujecka, Piotr Trojan, Michał Czernecki, Mariusz Ostrowski, Robert Gulaczyk
Categories:

TV Dramas, Crime TV Dramas, TV Thrillers
The Platform
A programming genius builds a fact-finding, truth-seeking internet portal while reckoning with trouble at home.
Actors:

Maxim Khalil, Abdulmohsen Alnemr, Samr Ismaiel, Khaled Alkeesh, Samar Sami, Salloum Haddad
Categories:

TV Dramas, Middle Eastern TV Shows
Creator(s):

Hozan Akko
The Paramedic
Unable to face his new reality in a wheelchair, Ángel develops a deadly obsession with the woman who left him and unleashes a sinister revenge plot. A freak accident. An unhinged mind. Nothing is off the table when it comes to keeping his beloved close. Really close.
Actors:

Mario Casas, Déborah François, Guillermo Pfening, María Rodríguez Soto, Celso Bugallo, Raúl Jiménez
Categories:

Psychological Thrillers, Dramas, Crime Movies
Creator(s):

Carles Torras