Netflix USA: New Releases: Page 8
The Devil All The Time
Sinister characters converge around a young man devoted to protecting those he loves in a postwar backwoods town teeming with corruption and brutality. Unholy preachers. Crooked lawmen. Murderous lovers. In a godforsaken place, surrounded by sinners, an honorable young man seeks justice.
Actors:

Tom Holland, Bill Skarsgård, Riley Keough, Robert Pattinson, Mia Wasikowska, Jason Clarke
Categories:

Dramas, Crime Movies, Crime Dramas
Creator(s):

Antonio Campos
Sing On!
In this fun, fast-paced music contest hosted by Tituss Burgess, players sing their hearts out and try to hit the right notes to win up to $60,000. Party jams. Summer singles. Throwback anthems. The mission: Sing it, don't wing it — and strategize to win the prize.
Actors:

Tituss Burgess
Categories:

Reality TV, Competition Reality TV, Music & Musicals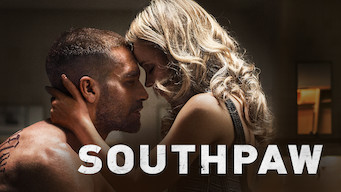 Unlock THOUSANDS of Netflix Movies and Shows
Here are a few movies and shows you can't watch in USA without a VPN.
We've got step-by-step instructions for how to unlock Netflix around the world.
Get International Netflix and More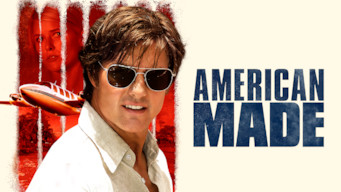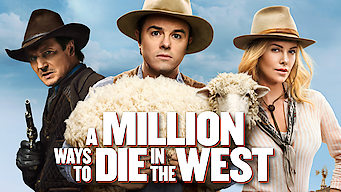 MeatEater
Hunter, author, cook and conservationist Steven Rinella treks into the world's most remote, beautiful regions, bringing game meat from field to table. The food is four-star, the setting is breathtaking. Dinner is served -- but only after he catches and cooks it.
Actors:

Steven Rinella
Categories:

Science & Nature Docs, Docuseries, Nature & Ecology Documentaries
Challenger
Engineers, officials and the crew members' families provide their perspective on the 1986 Space Shuttle Challenger disaster and its aftermath. Millions watched live in disbelief. But behind the scenes, some feared it was inevitable. A riveting study of an American tragedy.
Categories:

Science & Nature Docs, Historical Documentaries, Docuseries
Baby
Fed up with their families and classmates, two teen girls from a wealthy part of Rome are drawn to the city's underworld and start leading double lives. In their posh world, social appearance is everything. Sick of playing by the rules, they begin a secret life without any.
Actors:

Benedetta Porcaroli, Alice Pagani, Riccardo Mandolini, Chabeli Sastre Gonzalez, Brando Pacitto, Lorenzo Zurzolo
Categories:

TV Dramas, Teen TV Shows, Italian TV Shows
Criminal: UK
Within the walls of an interrogation room and with time running out, London investigators go after three suspects, each accused of a grievous crime. Three terrible crimes, three suspects in custody. Investigators need a confession. And the clock is ticking.
Actors:

Katherine Kelly, Lee Ingleby, Rochenda Sandall, Shubham Saraf, Mark Stanley, Nicholas Pinnock
Categories:

TV Mysteries, TV Dramas, Crime TV Dramas
Creator(s):

Jim Field Smith, George Kay, Jim Field Smith
Hope Frozen: A Quest to Live Twice
A Thai scientist and his family decide to cryonically freeze their cherished, dying toddler. This heartfelt documentary follows their journey. Beautiful. Beloved. Taken too soon. They will go to drastic lengths to try to save her. But will they ever find peace?
Categories:

Thai Movies, Documentary Films
Creator(s):

Pailin Wedel
A Knight's Tale
After a young squire finds a way to pass himself off as a bona fide knight, he becomes a jousting champion while romancing an admiring princess. A handsome young peasant remakes himself as a knight. Forgery, jousting and a ribald romp through medieval England.
Actors:

Heath Ledger, Rufus Sewell, Shannyn Sossamon, Paul Bettany, Laura Fraser, Mark Addy
Categories:

Action & Adventure, Romantic Comedies, Comedies
Creator(s):

Brian Helgeland
Lara and the Beat
When their glamorous, fast-paced lifestyle comes to a screeching halt, two sisters try to rebuild their fortunes through music and enterprise. Their once-privileged lives just went out of tune. Now, these sisters must hustle in order to find their true harmony.
Actors:

Seyi Shay, Somkele Iyamah, Vector, Chioma Chukwuka Akpotha, Uche Jumbo, Sharon Ooja
Categories:

African Movies, Dramas, Music & Musicals
Creator(s):

Tosin Coker
Ancient Aliens
Were ancient humans really behind some of the most important technological advances in civilized history, or did they have extraterrestrial help? Could aliens have built the pyramids or been at Gettysburg? Experts weigh the evidence and let you decide.
Actors:

Robert Clotworthy
Categories:

Science & Nature Docs, Docuseries, Science & Nature TV