Netflix Australia: New Releases: Page 2
Lupin
Inspired by the adventures of Arsène Lupin, gentleman thief Assane Diop sets out to avenge his father for an injustice inflicted by a wealthy family. Charmer, con artist, master of disguise. In the shadow of the past, he's not stealing back time — just a carat of truth.
Actors:

Omar Sy, Ludivine Sagnier, Clotilde Hesme, Nicole Garcia, Hervé Pierre, Soufiane Guerrab
Categories:

TV Mysteries, TV Comedies, TV Action & Adventure
Creator(s):

George Kay
BluffMaster!
When his girlfriend learns the truth about his murky past, a con artist is forced to examine his choices and get to the root of his real identity.
Actors:

Abhishek Bachchan, Priyanka Chopra, Riteish Deshmukh, Boman Irani, Nana Patekar, Sanjay Mishra
Categories:

Bollywood Movies, Comedies, Romantic Movies
Creator(s):

Rohan Sippy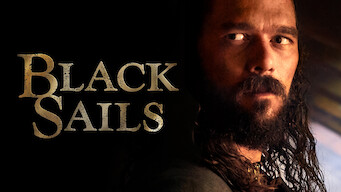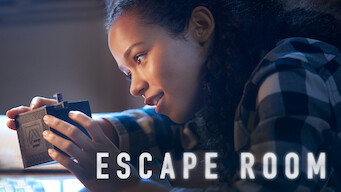 Unlock THOUSANDS of Netflix Movies and Shows
Here are a few movies and shows you can't watch in Australia without a VPN.
We've got step-by-step instructions for how to unlock Netflix around the world.
Get International Netflix and More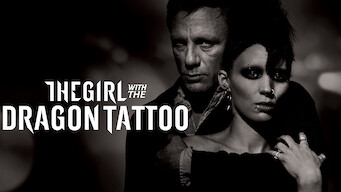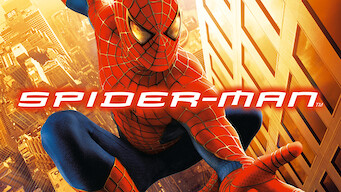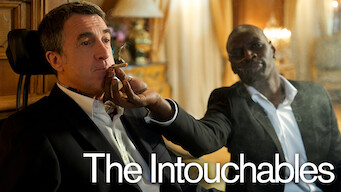 Gangaajal
Posted to a small, crime-ridden town, a cop soon learns that cleaning up the system also means confronting the corruption among police and politicians.
Actors:

Ajay Devgn, Gracy Singh, Mohan Agashe, Mohan Joshi, Ayub Khan, Akhilendra Mishra
Categories:

Social Issue Dramas, Bollywood Movies, Dramas
Creator(s):

Prakash Jha
Apaharan
Raised under the condescending eye of his activist father, an underachieving loafer is lured into the local kingpin's web of corruption and kidnapping.
Actors:

Ajay Devgn, Nana Patekar, Bipasha Basu, Ayub Khan, Mohan Agashe, Mukesh Tiwari
Categories:

Bollywood Movies, Dramas, Crime Movies
Creator(s):

Prakash Jha
Beneath Clouds
Lena, who grew up in a dysfunctional family, runs away from her isolated life and befriends a Murri teenager.
Actors:

Dannielle Hall, Damian Pitt, Jenna Lee Connors, Simon Swan, Mundurra Weldon, Athol French
Categories:

Social Issue Dramas, Australian Movies, Dramas
Creator(s):

Ivan Sen
Pet Sematary
A sinister burial ground lies behind the Creed family's new, rural Maine property, and a sequence of tragic events will soon unleash its terrible power. Burying a beloved pet is heartbreaking. In this particular case, it's also absolutely soul-destroying.
Actors:

Jason Clarke, Amy Seimetz, John Lithgow, Jeté Laurence, Hugo Lavoie, Lucas Lavoie
Categories:

Horror Movies, Movies Based on Books, Supernatural Horror Movies
Creator(s):

Kevin Kölsch, Dennis Widmyer
Mighty Little Bheem: Kite Festival
With winter behind them, Bheem and his townspeople usher in a sunny new season in all their favorite ways during the Makar Sankranti festival. As the kites fly high, Bheem's making sure spirits soar even higher during this celebration of sun and spring!
Actors:

Sumruddhi Shukla, Aranya Kaur, Nishka Raheja
Categories:

TV Comedies, TV Cartoons, Kids' TV
Creator(s):

Rajiv Chilaka
Is Love Enough? Sir
A young widow is hired as the domestic helper for a wealthy architect, but social divides come to the fore as an unlikely attraction grows between them. They live under one roof, but come from different worlds. Their connection is palpable -- but is their love story impossible?
Actors:

Tillotama Shome, Vivek Gomber, Geetanjali Kulkarni, Rahul Vohra, Divya Seth, Chandrachoor Rai
Categories:

Social Issue Dramas, Dramas, Independent Movies
Creator(s):

Rohena Gera
Pretend It's a City
Wander the New York City streets and fascinating mind of wry writer, humorist and raconteur Fran Lebowitz as she sits down with Martin Scorsese. She buys high and sells low. She never tosses a book but happily trashes some humans. Welcome to NYC, Fran's town.
Actors:

Fran Lebowitz
Categories:

Biographical Documentaries, Social & Cultural Docs, Docuseries
Pieces of a Woman
A heartbreaking home birth leaves a woman grappling with the profound emotional fallout, isolated from her partner and family by a chasm of grief. A long-awaited delivery. A future shattered. Unmoored by loss, she finds the only way out of this sea of grief is through it.
Actors:

Vanessa Kirby, Shia LaBeouf, Ellen Burstyn, Molly Parker, Sarah Snook, Iliza Shlesinger
Categories:

Dramas, Tearjerkers
Creator(s):

Kornél Mundruczó