Netflix Austria: New Releases: Page 2
Busted!
Tackling different mysteries in each episode of this game show, seven sleuths get closer to solving the biggest one of all: What happened to Project D? It may be hard to believe they're the chosen ones. But don't be so quick to judge them by their covers.
Actors:

Yoo Jae-suk, Park Min-young, Lee Seung-gi, Lee Kwang-soo, Kim Jong-min, Sehun
Categories:

TV Mysteries, TV Comedies, Korean TV Shows
Creator(s):

Cho Hyo-jin, Kim Joo-hyung, Go Min-seok
The White Tiger
The ambitious driver for a rich Indian family uses his wit and cunning to escape from poverty and become an entrepreneur. Based on the bestselling novel. One world calls to him. Another cages him. Clawing his way out will take smarts, strategy... and a sinister streak.
Actors:

Adarsh Gourav, Rajkummar Rao, Priyanka Chopra Jonas, Mahesh Manjrekar, Vijay Maurya
Categories:

Social Issue Dramas, Dramas, Crime Movies
Creator(s):

Ramin Bahrani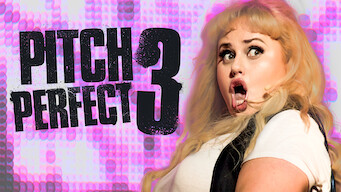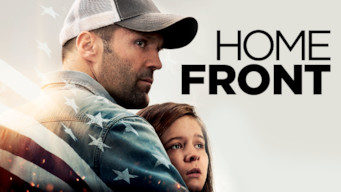 Unlock THOUSANDS of Netflix Movies and Shows
Here are a few movies and shows you can't watch in Austria without a VPN.
We've got step-by-step instructions for how to unlock Netflix around the world.
Get International Netflix and More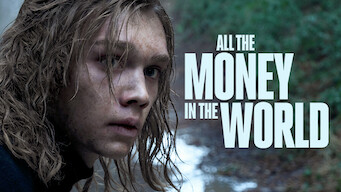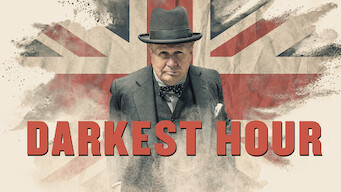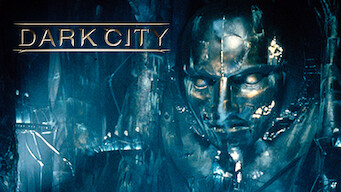 Blown Away
Ten master artists turn up the heat in glassblowing sculpture challenges for the chance to win $60,000 in prizes and the title of champion. Gifted glass artists face off in fast-paced challenges. Will they blow the judges away -- or leave with shattered dreams?
Categories:

Reality TV, Competition Reality TV, US TV Shows
Jurassic World Camp Cretaceous
Six teens invited to attend a state-of-the-art adventure camp on Isla Nublar must band together to survive when the dinosaurs break out of captivity. On an island crawling with dinosaurs, six teen campers are fighting to survive. Talk about the adventure of a lifetime.
Actors:

Paul-Mikél Williams, Jenna Ortega, Sean Giambrone, Kausar Mohammed, Ryan Potter, Raini Rodriguez
Categories:

TV Cartoons, Kids' TV, TV Shows Based on Books
Thoroughbreds
Rich teens Lily and Amanda rekindle a friendship and discover a common passion: They both hate Lily's despicable stepfather. A killer plan is born. When it comes to the survival of the slickest, these wellborn girls should be crushing life. They plan to ace murder.
Actors:

Olivia Cooke, Anya Taylor-Joy, Anton Yelchin, Paul Sparks, Francie Swift, Kaili Vernoff
Categories:

Dramas, Crime Movies, Independent Movies
Creator(s):

Cory Finley
The Witch
Believing that a witch has cursed their family, pilgrims homesteading on the edge of a primeval New England forest become increasingly paranoid.
Actors:

Anya Taylor-Joy, Ralph Ineson, Kate Dickie, Harvey Scrimshaw, Ellie Grainger, Lucas Dawson
Categories:

Psychological Horror Movies, Independent Movies, Horror Movies
Creator(s):

Robert Eggers
Split
A man with multiple identities abducts three teenage girls, who must find a way to escape before his newest, most dangerous personality takes over. They were kidnapped by one man. But they'll have to fight the 23 people living inside him to escape.
Actors:

James McAvoy, Anya Taylor-Joy, Betty Buckley, Haley Lu Richardson, Jessica Sula, Sebastian Arcelus
Categories:

Psychological Thrillers, Horror Movies, Thriller Movies
Creator(s):

M. Night Shyamalan
Riverdale
While navigating the troubled waters of sex, romance, school and family, teen Archie and his gang become entangled in a dark Riverdale mystery. Archie's got an edge, Veronica's got a rep, Betty's got moxie, and Jughead's got attitude. Welcome to the new Riverdale.
Actors:

K.J. Apa, Lili Reinhart, Camila Mendes, Cole Sprouse, Casey Cott, Luke Perry
Categories:

TV Mysteries, TV Dramas, Crime TV Dramas
Creator(s):

Rob Seidenglanz, Roberto Aguirre-Sacasa
Daughter From Another Mother
After realizing their babies were exchanged at birth, two women develop a plan to adjust to their new lives: creating a single —and peculiar— family. Two moms. Two babies. One peculiar family. Double the love — double the trouble!
Actors:

Ludwika Paleta, Paulina Goto, Martín Altomaro, Liz Gallardo, Javier Ponce, Oka Giner
Categories:

TV Comedies, TV Dramas, Mexican TV Shows
Sightless
A former violinist grows suspicious of the new people in her life and their alarming behavior as she recovers from an assault that left her blind. A vicious attack took away her sight. Now she believes someone is trying to make her lose her mind.
Actors:

Madelaine Petsch, Alexander Koch, December Ensminger, Lee Jones
Categories:

Psychological Thrillers, Thriller Movies, US Movies
Creator(s):

Cooper Karl