Netflix Belgium: New Releases: Page 2
Heads and Tails
After a blow to the head in a nightclub, an injured man's health deteriorates while he refuses medical aid and awaits the arrival of his brother. Rejecting all attempts to help him, he's slowly dying. What happened is clear. The mystery is, why?
Actors:

Alex Călin, Iulia Ciochină, Florin Salam, Mihaela Sîrbu, Andrei Stehan, Vladimir Purdel
Categories:

Dramas, Romanian Movies
Creator(s):

Nicolae Constantin Tănase
Breaking News
A well-known reporter is tasked to eulogize a deceased colleague and becomes engrossed in mending the man's estranged relationship with his daughter. It began as a guilt-ridden, grim assignment. It turned out to be a cathartic experience he never knew he needed.
Actors:

Andi Vasluianu, Voica Oltean, Dorin Andone, Ioana Flora, Oxana Moravec
Categories:

Dramas, Romanian Movies
Creator(s):

Iulia Rugină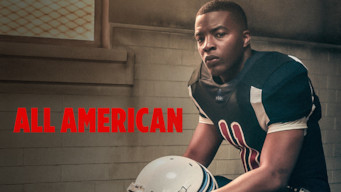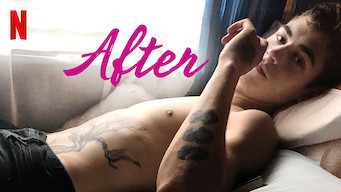 Unlock THOUSANDS of Netflix Movies and Shows
Here are a few movies and shows you can't watch in Belgium without a VPN.
We've got step-by-step instructions for how to unlock Netflix around the world.
Get International Netflix and More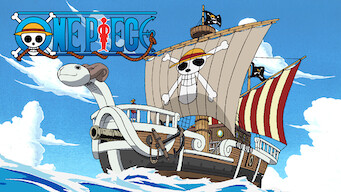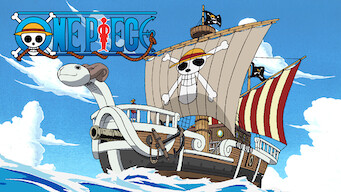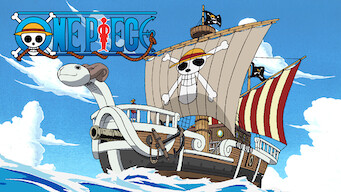 The Unsaved
In a bleak town with his ambitionless friend and nagging mother, a petty drug dealer is inspired by an indecisive lover to take control of his life. Aimless and brooding, he never envisioned a better life. But the attention of a pretty woman sets him on a brighter path.
Actors:

Igor Babiac, Sergiu Voloc, Ela Ionescu, Igor Caras-Romanov, Angela Ciobanu, Alexei Machevnin
Categories:

Social Issue Dramas, Dramas
Creator(s):

Igor Cobileanski
Rallybrudar
In 1960s Sweden, two female vet assistants defy sexist mores and take a love of car racing to the next level when they enter an all-male road rally.
Actors:

Eva Röse, Marie Robertson, Janne Carlsson, Björn Bengtsson, Claes Malmberg, Maria Lundqvist
Categories:

Dramas, Comedies, Swedish Movies
Creator(s):

Lena Koppel
Domestic
Human relationships in three households are severely challenged by the intrusion into their lives of various animals in this low-key comedy. A dog, a cat, a chicken, a pigeon and a rabbit. Who knew that five simple animals could cause such complicated chaos?
Actors:

Adrian Titieni, Gheorghe Ifrim, Ioana Flora, Clara Vodă, Sergiu Costache, Dan Hurduc
Categories:

Dramas, Comedies, Romanian Movies
Creator(s):

Adrian Sitaru
Why Me?
A young prosecutor is assigned a career-making case involving a colleague but soon starts to question the motivations behind the charges. This case could make his career. All he has to do is put the wrong man behind bars.
Actors:

Emilian Oprea, Mihai Constantin, Andreea Vasile, Dan Condurache, Liviu Pintileasa, Mihai Smarandache
Categories:

Dramas, Thriller Movies, Romanian Movies
Creator(s):

Tudor Giurgiu
Sune's Summer
A family camping trip goes awry for a boy and his accident-prone relatives in this comedy based on the book series by Anders Jacobsson and Sören Olsson.
Actors:

Peter Haber, Carina Lidbom, Andreas Hoffer, Gabriel Odenhammar, Nina Almlöf, Lars Väringer
Categories:

Children & Family Movies, Comedies, Movies Based on Books
Creator(s):

Stephan Apelgren
The World Is Mine
A stubborn, small-town teenager eager to live her dreams falls in love with the village Casanova and grapples with the pangs of growing up. She lusts for a new life -- independence, fame and love. But the waves of teen drama may drown out her dreams.
Actors:

Ana Maria Guran, Crina Mureșan, Mircea Rusu, Ana Vatamanu, Oana Rusu, Iulia Ciochină
Categories:

Dramas, Independent Movies, Romanian Movies
Creator(s):

Nicolae Constantin Tănase
Zavera
When his best friend and construction partner dies suspiciously, a middle-aged businessman's search for answers uncovers unsettling secrets and lies.
Actors:

Dorian Boguţă, Ioana Flora, Coca Bloos, Ioana Talaşman, Maria Talaşman, Şerban Pavlu
Categories:

Dramas, Independent Movies, Romanian Movies
Creator(s):

Andrei Gruzsniczki
False As Water
The illicit romance between a married publisher and a poet turns fraught when strange happenings in her apartment push her mental health to the brink.
Actors:

Malin Ek, Sverre Anker Ousdal, Marie Göranzon, Stellan Skarsgård, Örjan Ramberg, Lotta Ramel
Categories:

Psychological Thrillers, Thriller Movies, Swedish Movies
Creator(s):

Hans Alfredson