Netflix Canada: New Releases: Page 2
Fast & Furious Spy Racers
A government agency recruits teen driver Tony Toretto and his thrill-seeking friends to infiltrate a criminal street racing circuit as undercover spies. Street racing is in his blood. His daring friends are like family. Together, this resourceful crew is up for any mission.
Actors:

Tyler Posey, Charlet Chung, Renée Elise Goldsberry, Jorge Diaz, Camille Ramsey, Luke Youngblood
Categories:

TV Cartoons, Kids' TV
Shiva VS Autobots
When an evil enemy gains control of a gadget that sends vehicles destructively spinning out of control, kid superhero Shiva must stop the chaos!
Categories:

Children & Family Movies, Indian Movies, Hindi-Language Movies
Creator(s):

Suhas Kadav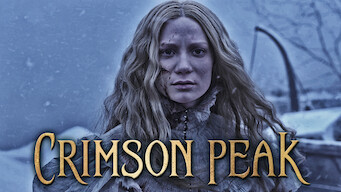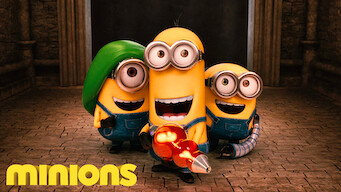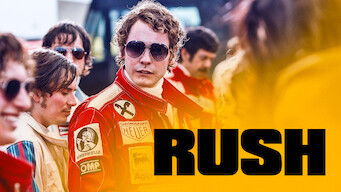 Unlock THOUSANDS of Netflix Movies and Shows
Here are a few movies and shows you can't watch in Canada without a VPN.
We've got step-by-step instructions for how to unlock Netflix around the world.
Get International Netflix and More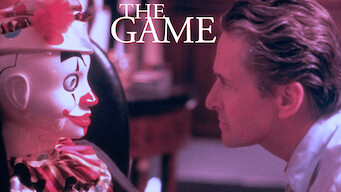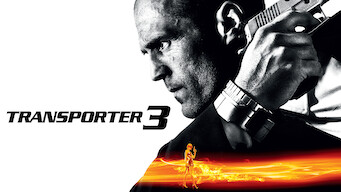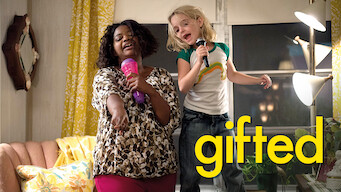 The Flash: Season 7: Episode 7
A forensics expert who wakes from a coma with amazing new powers squares off against forces threatening the city in this live-action superhero romp. It's showdown time in Central City as an ordinary police scientist suddenly becomes a lightning-fast superhero.
Actors:

Grant Gustin, Candice Patton, Danielle Panabaker, Carlos Valdes, Tom Cavanagh, Jesse L. Martin
Categories:

TV Action & Adventure, TV Shows Based on Comics, Sci-Fi TV
Creator(s):

Greg Berlanti, Geoff Johns, Andrew Kreisberg
Time Is Illmatic
Providing a behind-the-scenes look at the making of Nas's debut album, this documentary also delves into his deep connection to his New York roots. Find out how a piece of hip-hop history came about by tracing its evolution from the ground up.
Actors:

Nasir 'Nas' Jones, Busta Rhymes, Pete Rock, Pharrell Williams, Q-Tip, Swizz Beatz
Categories:

Music, Biographical Documentaries, Social & Cultural Docs
Creator(s):

One9
Wave of Cinema: One Day We'll Talk About Today
Delve into a musical concert and relive moments from "One Day We'll Talk About Today," a film about family and intergenerational trauma.
Actors:

Isyana Sarasvati, Kunto Aji, Sisir Tanah, Chiki Fawzi, ARAH, Hindia
Categories:

Music & Musicals, Music and Concert Movies, Music & Concert Documentaries
Creator(s):

Adriano Rudiman
The Intruder
After moving into their Napa Valley dream house, a couple realizes that the strange seller isn't quite as motivated to move on. Their new home is everything. But the old owner is … everywhere. And he's not at all ready to let go.
Actors:

Michael Ealy, Meagan Good, Dennis Quaid, Joseph Sikora, Alvina August, Lee Shorten
Categories:

Psychological Thrillers, Thriller Movies
Creator(s):

Deon Taylor
Teen Spirit
With the help of an unexpected mentor, a shy but talented teenager follows her dreams of pop stardom and enters a life-changing singing competition.
Actors:

Elle Fanning, Zlatko Burić, Rebecca Hall, Agnieszka Grochowska, Clara Rugaard, Millie Brady
Categories:

Teen Movies, Dramas, Musicals
Creator(s):

Max Minghella
Love and Monsters
Seven years after he survived the monster apocalypse, lovably hapless Joel leaves his cozy underground bunker behind on a quest to reunite with his ex. He lives in a bunker. He misses his ex. What's standing in the way of true love? Just the monsterpocalypse.
Actors:

Dylan O'Brien, Jessica Henwick, Michael Rooker, Dan Ewing, Ariana Greenblatt
Categories:

Children & Family Movies, Action & Adventure, Sci-Fi & Fantasy
Creator(s):

Michael Matthews
The Soul
While investigating the death of a businessman, a prosecutor and his wife uncover occult secrets as they face their own life-and-death dilemma. A mysterious homicide. A nefarious experiment. As the clock ticks, will they be tempted by this death-defying venture?
Actors:

Chang Chen, Janine Chang, Christopher Lee, Anke Sun, Lin Hui-min, Samuel Ku
Categories:

Sci-Fi & Fantasy, Sci-Fi Dramas, Dramas
Creator(s):

Cheng Wei-hao
New Gods: Nezha Reborn
While living as an ordinary deliveryman and motor racing fan, Nezha encounters old nemeses and must rediscover his powers to protect his loved ones. He's content leading a normal life. But when ancient rivals resurface, he must awaken the powerful hero within.
Actors:

Yang Tianxiang, Zhang He, Xuan Xiaoming, Li Shimeng
Categories:

Action & Adventure, Sci-Fi & Fantasy, Action Sci-Fi & Fantasy
Creator(s):

Zhao Ji