Netflix Canada: New Releases: Page 2
Miss Bala
While visiting Tijuana, a woman is forced to work for both a ruthless cartel and a DEA agent in order to save her kidnapped friend. Her friend is kidnapped. Her loyalty is divided. But in this deadly game, she'll have to play both sides in order to live.
Actors:

Gina Rodriguez, Ismael Cruz Cordova, Matt Lauria, Ricardo Abarca, Cristina Rodlo, Sebastián Cano
Categories:

Action & Adventure, Crime Action & Adventure, Gangster Movies
Creator(s):

Catherine Hardwicke
Carmen Sandiego
A master thief who uses her skills for good, Carmen Sandiego travels the world foiling V.I.L.E.'s evil plans -- with help from her savvy sidekicks. She's a globetrotting thief in red with smarts, heart and a taste for adventure. And she's always one step ahead.
Actors:

Gina Rodriguez, Finn Wolfhard, Abby Trott, Michael Hawley, Michael Goldsmith, Kari Wahlgren
Categories:

TV Cartoons, Kids' TV, Canadian TV Shows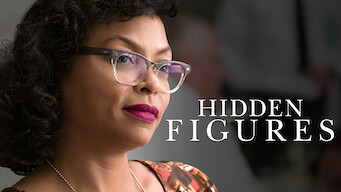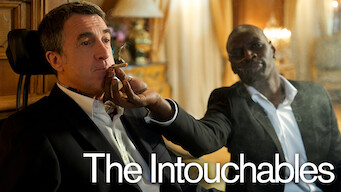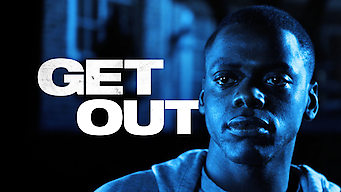 Unlock THOUSANDS of Netflix Movies and Shows
Here are a few movies and shows you can't watch in Canada without a VPN.
We've got step-by-step instructions for how to unlock Netflix around the world.
Get International Netflix and More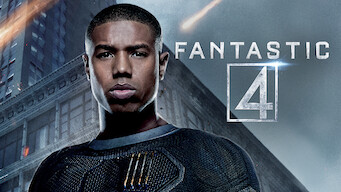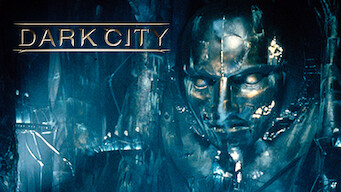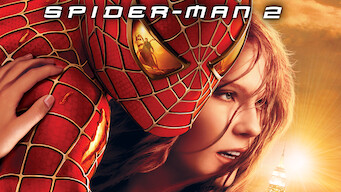 The Big Ugly
A high-stakes money laundering deal between London mobsters and a West Virginia oilman falls on dangerous ground after a murder makes things personal. At first, he was in West Virginia for the oil and money. But now, he's just looking for revenge.
Actors:

Vinnie Jones, Malcolm McDowell, Ron Pearlman, Nicholas Braun, Leven Rambin, Bruce McGill
Categories:

Dramas, Crime Dramas, Gangster Movies
Creator(s):

Scott Wiper
Ash vs. Evil Dead
Thirty years later, Ash Williams -- demon hunter par excellence -- is back to battle a new Deadite plague. He may have lost a hand, but not his touch. Older? Yes. Wiser? Nope. Does he still have what it takes to save the world from demons? All hail the king, baby.
Actors:

Bruce Campbell, Lucy Lawless, Ray Santiago, Dana DeLorenzo, Jill Marie Jones, Arielle O'Neill
Categories:

TV Comedies, TV Action & Adventure, TV Horror
Creator(s):

Ivan Raimi, Sam Raimi, Tom Spezialy
The Heartbreak Club
Coping with heartbreak, the shy owner of a floundering cafe finds solace in the Javanese love songs of Didi Kempot. After a devastating breakup, on the path to self-discovery, he's dancing to music that pulls at the heartstrings.
Actors:

Bhisma Mulia, Denira Wiraguna, Didi Kempot, Sisca JKT48, Erick Estrada, Asri Welas
Categories:

Romantic Dramas, Romantic Comedies, Dramas
Creator(s):

Charles Gozali, Bagus Bramanti
Al acecho
Looking for a fresh start, a park ranger gets a new assignment. When he discovers a network of poachers, survival depends on his lethal instincts. He wanted to start all over again. But money, corruption and the thrill of the hunt aren't so easy to leave behind.
Actors:

Rodrigo de la Serna, Belen Blanco, Walter Jakob, Facundo Aquinos, Patricia Calisaya
Categories:

Argentinian Movies, Thriller Movies
Creator(s):

Francisco D'Eufemia
An Imperfect Murder
Haunted by a nightmare involving her abusive ex-boyfriend, an actress begins to question her reality and whether the incident took place.
Actors:

Sienna Miller, Alec Baldwin, Charles Grodin, Colleen Camp, John Buffalo Mailer, Nick Mathews
Categories:

Psychological Thrillers, Dramas, Thriller Movies
Creator(s):

James Toback
Night Stalker: The Hunt for a Serial Killer
Beneath the sunlit glamour of 1985 LA lurks a relentlessly evil serial killer. In this true-crime story, two detectives won't rest until they catch him. A city under siege. A police department desperate for clues. And a brutal killer who seems to never sleep.
Categories:

Docuseries, True Crime Documentaries
Creator(s):

Tiller Russell
Crack: Cocaine, Corruption & Conspiracy
A cheap, powerful drug emerges during a recession, igniting a moral panic fueled by racism. Explore the complex history of crack in the 1980s.
Categories:

Social & Cultural Docs, US Movies, Documentary Films
Creator(s):

Stanley Nelson
Chris Rock Total Blackout: The Tamborine Extended Cut
In this extended cut of his 2018 special, Chris Rock takes the stage for a special filled with searing observations on fatherhood, infidelity and politics.
Actors:

Chris Rock
Categories:

Political Comedies, Comedies, Stand-Up Comedy
Creator(s):

Chris Rock