Netflix Costa Rica: New Releases: Page 2
Mann
A smooth talker falls for a music teacher aboard a cruise, but a cruel twist of fate hinders their plans to meet again months later. For this charming cad, stealing hearts is but a game — until he meets the one woman who could break his.
Actors:

Aamir Khan, Manisha Koirala, Sharmila Tagore, Dipti Bhatnagar, Dalip Tahil, Anil Kapoor
Categories:

Romantic Dramas, Bollywood Movies, Dramas
Creator(s):

Indra Kumar
Golmaal Returns
A man's relationship with his jealous wife enters choppy waters after he has to spend a night on a yacht with a woman he's rescued from gangsters.
Actors:

Ajay Devgn, Kareena Kapoor, Arshad Warsi, Tusshar Kapoor, Shreyas Talpade, Celina Jaitly
Categories:

Bollywood Movies, Comedies, Slapstick Comedies
Creator(s):

Rohit Shetty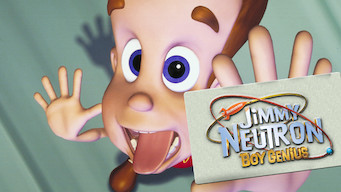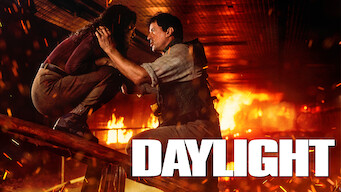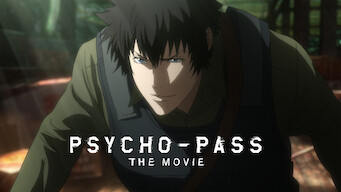 Unlock THOUSANDS of Netflix Movies and Shows
Here are a few movies and shows you can't watch in Costa Rica without a VPN.
We've got step-by-step instructions for how to unlock Netflix around the world.
Get International Netflix and More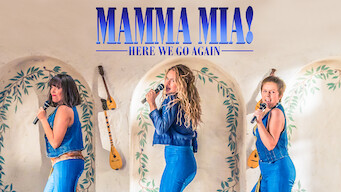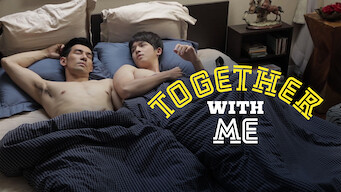 Welcome
In this silly Bollywood farce, the brothers of a Mafia princess set out on a comical mission to marry their sister into a respectable family.
Actors:

Anil Kapoor, Nana Patekar, Akshay Kumar, Feroz Khan, Katrina Kaif, Paresh Rawal
Categories:

Bollywood Movies, Comedies, Indian Movies
Creator(s):

Anees Bazmee
Time Out
Raised in the privileged bubble of Delhi's elite, a teen is compelled to question his outlook on life and love when his older brother comes out as gay.
Actors:

Chirag Malhotra, Pranay Pachauri, Kaamya Sharma, Riya Kothari, Aditya Jain, Shiva Dawar
Categories:

Teen Movies, Dramas, LGBTQ Movies
Creator(s):

Rikhil Bahadur
Mighty Express
Catch a ride with the Mighty Express — a team of trains and their kid friends who overcome trouble on the tracks with quick thinking and teamwork! These trains take on mega missions to make sure no delivery is delayed. Full steam ahead to Tracksville!
Actors:

Jay Hatton, Zoe Hatz, Meesha Contreras, Dylan Shombing, Tyler Nathan, Leo Orgil
Categories:

TV Cartoons, Kids' TV
Creator(s):

Keith Chapman
Zulu Man in Japan
In this documentary, South African rapper Nasty C hits the stage and streets of Tokyo, introducing himself to the city's sights, sounds and culture. He's nicknamed "the coolest kid in Africa." Put this rapper in Japan, and watch where his talents take him.
Actors:

Nasty C
Categories:

Travel & Adventure Documentaries, African Movies, Hip-Hop
Wonho Chung: Live in New York
At the Comic Strip's first Arabic stand-up show, Wonho Chung ratchets up the laughs by tackling unique names, life in Jordan, accents and more.
Actors:

Wonho Chung
Categories:

Comedies, Stand-Up Comedy
Creator(s):

Shaun Mir
My Mother's Wound
After leaving the orphanage where he was raised, a teen searches for his family only to find work at a farm, where secrets of the past begin to surface.
Actors:

Ozan Güven, Meryem Uzerli, Belçim Bilgin, Okan Yalabık, Bora Akkaş, Sabina Ajrula
Categories:

Dramas, Turkish Movies
Creator(s):

Ozan Açıktan
Cosmos Laundromat: First Cycle
Despondent on a desolate island, a suicidal sheep is thrown a lifeline by a quirky salesman, who offers him the gift of a lifetime.
Actors:

Pierre Bokma, Reinout Scholten van Aschat
Categories:

Sci-Fi & Fantasy, Dramas, Fantasy Movies
Creator(s):

Mathieu Auvray
A Perfect Crime
This docuseries investigates the 1991 killing of politician Detlev Rohwedder, an unsolved mystery at the heart of Germany's tumultuous reunification. In a Germany beset by the winds of change, he had the toughest task — and made the ultimate sacrifice. Who killed him?
Categories:

Social & Cultural Docs, Political Documentaries, Docuseries