Netflix Costa Rica: New Releases: Page 2
Carmen Sandiego
A master thief who uses her skills for good, Carmen Sandiego travels the world foiling V.I.L.E.'s evil plans -- with help from her savvy sidekicks. She's a globetrotting thief in red with smarts, heart and a taste for adventure. And she's always one step ahead.
Actors:

Gina Rodriguez, Finn Wolfhard, Abby Trott, Michael Hawley, Michael Goldsmith, Kari Wahlgren
Categories:

TV Cartoons, Kids' TV, Canadian TV Shows
Song Without a Name
As Peru falls under marshal law in 1988, an indigenous woman's baby disappears at birth. A journalist risks his life to figure out the wrenching reason. The baby, gone. Her husband, inscrutable. When she can't find answers anywhere, a woman turns to a journalist for help.
Actors:

Pamela Mendoza, Tommy Párraga, Lucio Rojas, Maykol Hernández, Victor Tomayro, Gregorio Condori
Categories:

Social Issue Dramas, Dramas, Independent Movies
Creator(s):

Melina León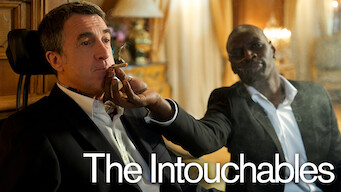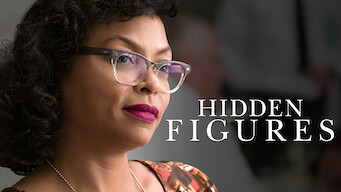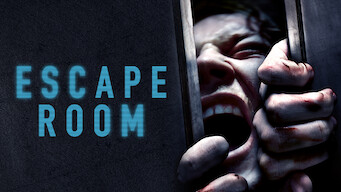 Unlock THOUSANDS of Netflix Movies and Shows
Here are a few movies and shows you can't watch in Costa Rica without a VPN.
We've got step-by-step instructions for how to unlock Netflix around the world.
Get International Netflix and More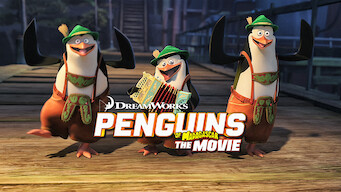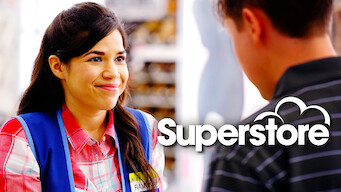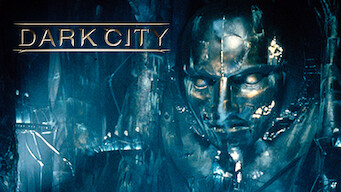 Wish You
Singing and dreaming together, a talented singer-songwriter and a same-aged keyboardist add harmony and love to each other's lives. One writes songs. The other plays melodies. They're aspiring musicians singing toward dreams and serenading each other.
Actors:

Kang In-soo, Lee Sang, Soo-bin
Categories:

Romantic Dramas, Korean Movies, Dramas
Creator(s):

Sung Do-jun
Dawson's Creek
Close-knit teens Dawson, Joey, Pacey and Jen explore the highs and lows of high school and beyond, fueled by dreams, desires and ever-present drama. Love. Lust. Homework. Repeat? Small-town living is easy enough — but they don't want to wait for their lives to be over.
Actors:

James Van Der Beek, Katie Holmes, Michelle Williams, Joshua Jackson, Kerr Smith, Meredith Monroe
Categories:

TV Dramas, Romantic TV Dramas, Teen TV Shows
Creator(s):

Kevin Williamson
Kuroko's Basketball
Five middle school basketball stars went to separate high schools, and now Tetsuya Kuroko and Seirin High are making their play for glory. Now in high school, the sixth man on a powerhouse middle school basketball team sets his sights on his old teammates.
Actors:

Kensho Ono, Yuki Ono, Chiwa Saito, Yoshimasa Hosoya, Hirofumi Nojima, Kenji Hamada
Categories:

Drama Anime, Anime Series, Teen TV Shows
The Heartbreak Club
Coping with heartbreak, the shy owner of a floundering cafe finds solace in the Javanese love songs of Didi Kempot. After a devastating breakup, on the path to self-discovery, he's dancing to music that pulls at the heartstrings.
Actors:

Bhisma Mulia, Denira Wiraguna, Didi Kempot, Sisca JKT48, Erick Estrada, Asri Welas
Categories:

Romantic Dramas, Romantic Comedies, Dramas
Creator(s):

Charles Gozali, Bagus Bramanti
Al acecho
Looking for a fresh start, a park ranger gets a new assignment. When he discovers a network of poachers, survival depends on his lethal instincts. He wanted to start all over again. But money, corruption and the thrill of the hunt aren't so easy to leave behind.
Actors:

Rodrigo de la Serna, Belen Blanco, Walter Jakob, Facundo Aquinos, Patricia Calisaya
Categories:

Argentinian Movies, Thriller Movies
Creator(s):

Francisco D'Eufemia
Night Stalker: The Hunt for a Serial Killer
Beneath the sunlit glamour of 1985 LA lurks a relentlessly evil serial killer. In this true-crime story, two detectives won't rest until they catch him. A city under siege. A police department desperate for clues. And a brutal killer who seems to never sleep.
Categories:

Docuseries, True Crime Documentaries
Creator(s):

Tiller Russell
Chris Rock Total Blackout: The Tamborine Extended Cut
In this extended cut of his 2018 special, Chris Rock takes the stage for a special filled with searing observations on fatherhood, infidelity and politics.
Actors:

Chris Rock
Categories:

Political Comedies, Comedies, Stand-Up Comedy
Creator(s):

Chris Rock
Crack: Cocaine, Corruption & Conspiracy
A cheap, powerful drug emerges during a recession, igniting a moral panic fueled by racism. Explore the complex history of crack in the 1980s.
Categories:

Social & Cultural Docs, US Movies, Documentary Films
Creator(s):

Stanley Nelson