Netflix Egypt: New Releases: Page 2
The Heartbreak Club
Coping with heartbreak, the shy owner of a floundering cafe finds solace in the Javanese love songs of Didi Kempot. After a devastating breakup, on the path to self-discovery, he's dancing to music that pulls at the heartstrings.
Actors:

Bhisma Mulia, Denira Wiraguna, Didi Kempot, Sisca JKT48, Erick Estrada, Asri Welas
Categories:

Romantic Dramas, Romantic Comedies, Dramas
Creator(s):

Charles Gozali, Bagus Bramanti
Night Stalker: The Hunt for a Serial Killer
Beneath the sunlit glamour of 1985 LA lurks a relentlessly evil serial killer. In this true-crime story, two detectives won't rest until they catch him. A city under siege. A police department desperate for clues. And a brutal killer who seems to never sleep.
Categories:

Docuseries, True Crime Documentaries
Creator(s):

Tiller Russell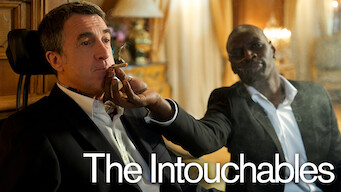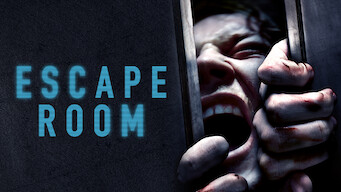 Unlock THOUSANDS of Netflix Movies and Shows
Here are a few movies and shows you can't watch in Egypt without a VPN.
We've got step-by-step instructions for how to unlock Netflix around the world.
Get International Netflix and More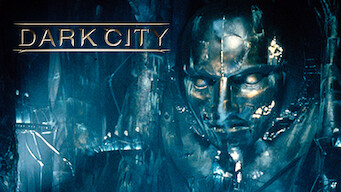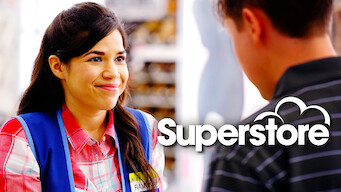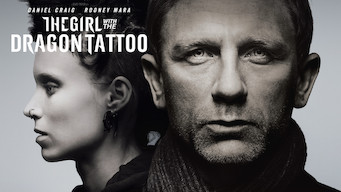 Chris Rock Total Blackout: The Tamborine Extended Cut
In this extended cut of his 2018 special, Chris Rock takes the stage for a special filled with searing observations on fatherhood, infidelity and politics.
Actors:

Chris Rock
Categories:

Political Comedies, Comedies, Stand-Up Comedy
Creator(s):

Chris Rock
Mary Magdalene
A woman with healing powers abandons her village life to become a devout disciple of Jesus, the founder of Christianity. She lived her life led by faith. Even if it meant being the only woman to do so.
Actors:

Rooney Mara, Joaquin Phoenix, Chiwetel Ejiofor, Tahar Rahim, Ariane Labed, Denis Ménochet
Categories:

Dramas, British
Creator(s):

Garth Davis
Suits
When he impresses a big lawyer with his razor-sharp mind, a college dropout scores a coveted associate job, even though he has no legal credentials. Lawyers need to be clever, cunning and silver-tongued. Actually going to law school is optional, right?
Actors:

Gabriel Macht, Patrick J. Adams, Rick Hoffman, Meghan Markle, Sarah Rafferty, Gina Torres
Categories:

TV Comedies, TV Dramas, US TV Shows
Creator(s):

Aaron Korsh
Men On A Mission: 2020: Episode 41
Male celebs play make-believe as high schoolers, welcoming star transfer students every week and engaging in battles of witty humor and slapstick. In this classroom, everyone becomes the same age. No books, no teachers. Just lots of foolin' around.
Actors:

Kang Ho-dong, Lee Soo-geun, Lee Sang-min, Seo Jang-hoon, Kim Hee-chul, Min Kyung-hoon
Categories:

TV Comedies, Korean TV Shows, Variety TV
Hotel Transylvania 3: Summer Vacation
It's love at first sight for Dracula when he meets Ericka, the charming but mysterious captain of the monster cruise that Mavis plans for the family. Her dad is lonely and stressed. Time for a family vacation! But watch out -- someone's out to crush all monsterkind.
Actors:

Adam Sandler, Selena Gomez, Kevin James, Kathryn Hahn, Andy Samberg, David Spade
Categories:

Children & Family Movies, Comedies, Family Features
Creator(s):

Genndy Tartakovsky
Crack: Cocaine, Corruption & Conspiracy
A cheap, powerful drug emerges during a recession, igniting a moral panic fueled by racism. Explore the complex history of crack in the 1980s.
Categories:

Social & Cultural Docs, US Movies, Documentary Films
Creator(s):

Stanley Nelson
Gangaajal
Posted to a small, crime-ridden town, a cop soon learns that cleaning up the system also means confronting the corruption among police and politicians.
Actors:

Ajay Devgn, Gracy Singh, Mohan Agashe, Mohan Joshi, Ayub Khan, Akhilendra Mishra
Categories:

Social Issue Dramas, Bollywood Movies, Dramas
Creator(s):

Prakash Jha
Stuck Apart
Entrenched in a midlife crisis, Aziz seeks solace from his mundane job, lonesome friends and rowdy family while pretending to have his act together. He's stuck in a wretched cycle like a broken record. Can he break out of his rut and rediscover a glimmer of what's lost?
Actors:

Engin Günaydın, Haluk Bilginer, Binnur Kaya, Öner Erkan, İrem Sak, Fatih Artman
Categories:

Dark Comedies, Dramas, Comedies