Netflix France: New Releases: Page 2
Betty en NY
A young Hispanic woman in New York struggles to break into the fashion industry but is faced with an even bigger challenge: finding love. In this business, image is everything. But she's out to prove there's more than meets the eye.
Actors:

Elyfer Torres, Erick Elías, Sabrina Seara, Aarón Díaz, Héctor Suárez Gomiz, César Bono
Categories:

TV Comedies, Romantic TV Comedies, Mexican TV Shows
Creator(s):

Sandra Velasco, Valentina Párraga
The Last Word
Suddenly a widow, a woman rekindles her thirst for life by becoming a eulogist while navigating the existential landscape of death, grief and love. Death is no longer a joke — it's all in a day's work. When it comes to her own grief, will she find the right words?
Actors:

Anke Engelke, Thorsten Merten, Nina Gummich, Johannes Zeiler, Juri Winkler, Gudrun Ritter
Categories:

TV Comedies, TV Dramas, German TV Shows
Creator(s):

Aron Lehmann, Carlos V. Irmscher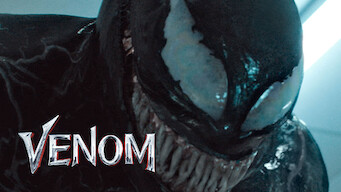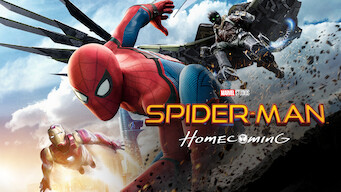 Unlock THOUSANDS of Netflix Movies and Shows
Here are a few movies and shows you can't watch in France without a VPN.
We've got step-by-step instructions for how to unlock Netflix around the world.
Get International Netflix and More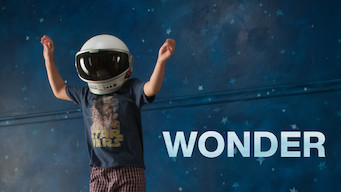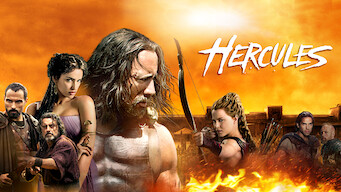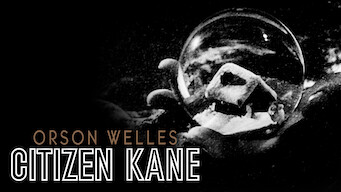 GIMS: On the Record
Go backstage with beloved rap superstar Gims in the year leading up to his major 2019 Stade de France performance in this up-close documentary. The man. The music. The movement. From the red carpet to the studio, the chart-topping artist invites you along for the ride.
Actors:

Maître Gims
Categories:

Biographical Documentaries, Social & Cultural Docs, Hip-Hop
Creator(s):

Florent Bodin
Unlucky Ploy: Season 1: Episode 15
In this remake of the Korean series, a man becomes mired in the lives of two women who happen to share the same name.
Actors:

Anusorn Maneethet, Atsadaporn Siriwattanakul, Waratthaya Wongchayaporn, Thanawetch Siriwattanakul, Pokchat Thiamchai, Phichikorn Ployphimana
Categories:

TV Comedies, TV Dramas, Romantic TV Comedies
Creator(s):

Nopparoj Chotmunkongsit
Signs
When a young woman's murder shows similarities to a decade-old cold case, a new police commander must break the silence permeating an Owl Mountain town. He'll have to break through a village's conspiracy of quiet to find those responsible for heinous crimes of the past and present.
Actors:

Andrzej Konopka, Helena Sujecka, Piotr Trojan, Michał Czernecki, Mariusz Ostrowski, Robert Gulaczyk
Categories:

TV Dramas, Crime TV Dramas, TV Thrillers
In the Shadow of Iris
The sudden disappearance of a wealthy banker's wife cracks open a dizzying world of secret fetishes, desperate acts and elaborate deceptions. They had a deal: Fake her abduction, collect a ransom from her rich husband. But the stakes are about to change.
Actors:

Romain Duris, Charlotte Le Bon, Jalil Lespert, Camille Cottin, Adel Bencherif, Sophie Verbeeck
Categories:

Crime Movies, Thriller Movies, Crime Thrillers
Creator(s):

Jalil Lespert
Dr Jason Leong Hashtag Blessed
In this stand-up special, former doctor Jason Leong gives his diagnoses on the nonsense of traditional healers, business-class show-offs and more. The real power of a stethoscope. Getting prepped for a maid. Malnourished ghosts. This doctor likes to prescribe laughter.
Actors:

Jason Leong
Categories:

Comedies, Stand-Up Comedy
Creator(s):

Kubhaer T. Jethwani
PhotoCopy
Posing as her bubbly identical twin for a quiz contest, a shy student crushes on a fellow participant, who falls for her — thinking she's her sister.
Actors:

Parna Pethe, Chetan Chitnis, Anshuman Joshi, Aashay Kulkarni, Vandana Gupte, Girish Oak
Categories:

Romantic Dramas, Romantic Comedies, Dramas
Creator(s):

Vijay Maurya
Lara and the Beat
When their glamorous, fast-paced lifestyle comes to a screeching halt, two sisters try to rebuild their fortunes through music and enterprise. Their once-privileged lives just went out of tune. Now, these sisters must hustle in order to find their true harmony.
Actors:

Seyi Shay, Somkele Iyamah, Vector, Chioma Chukwuka Akpotha, Uche Jumbo, Sharon Ooja
Categories:

African Movies, Dramas, Music & Musicals
Creator(s):

Tosin Coker
Ani... Dr. Kashinath Ghanekar
From his singular career to his personal demons, this biopic chronicles the short yet prolific life of the Marathi dentist-turned-superstar.
Actors:

Subodh Bhave, Vaidehi Parshurami, Nandita Patkar, Sonali Kulkarni, Sumeet Raghvan, Prasad Oak
Categories:

Movies Based on Real Life, Dramas, Movies Based on Books
Creator(s):

Abhijeet Deshpande