Netflix Germany: New Releases: Page 2
Stray Bullet
In 1976 Beirut, after a rendezvous with her old flame, soon-to-wed Noha witnesses a violent incident and changes course on a path to self-realization.
Actors:

Nadine Labaky, Takla Chamoun, Hend Taher, Badih Abou Chakra, Rodrigue Sleiman, Nazih Youssef
Categories:

Romantic Dramas, Dramas, Romantic Movies
Creator(s):

Georges Hachem
The Chef Show
Writer, director and food enthusiast Jon Favreau and chef Roy Choi explore food in and out of the kitchen with accomplished chefs and celebrity friends. He played a chef in a movie, but he's still learning to be one in life. Luckily he's got a master to help get him there.
Actors:

Jon Favreau, Roy Choi
Categories:

Social & Cultural Docs, Docuseries, US TV Shows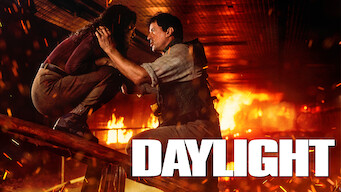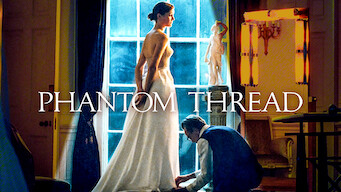 Unlock THOUSANDS of Netflix Movies and Shows
Here are a few movies and shows you can't watch in Germany without a VPN.
We've got step-by-step instructions for how to unlock Netflix around the world.
Get International Netflix and More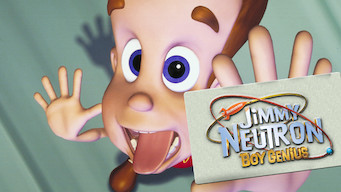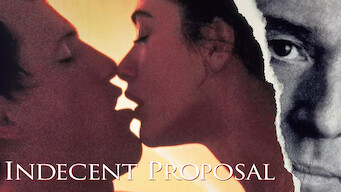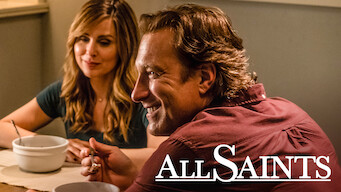 Bhaji In Problem
Married to two women – each unaware of the other – a man finds his double life threatened when an old friend who knows his not-so-little secret arrives.
Actors:

Gippy Grewal, Gurpreet Guggi, Ragini Khanna, Om Puri, B.N. Sharma, Avtar Gill
Categories:

Comedies, Indian Movies, Punjabi-Language Movies
Creator(s):

Smeep Kang
Chico Bon Bon: Monkey with a Tool Belt
Armed with tools and engineering smarts, monkey mechanic Chico Bon Bon and his Fix-It Force help the people of Blunderburg solve all of their problems. Got a problem? This clever monkey and his can-do team can solve it! When the banana phone rings, they're on call.
Actors:

Robbie Daymond, Dayci Brookshire, Anthony Tedesco, Andy Abbott, Roberta Lemons, Cole Seaver
Categories:

Education for Kids, TV Cartoons, Kids' TV
Creator(s):

Bob Boyle, Michael Goldberg, Kurt Mueller, Gabe Pulliam
The Blue Elephant 2
When a former criminal psychiatrist discovers that a patient holds a secret that threatens his family, he must resort to extreme measures to save them.
Actors:

Karim Abdel Aziz, Nelly Karim, Hend Sabry, Shereen Reda, Khaled El Sawy, Eyad Nassar
Categories:

Psychological Thrillers, Middle Eastern Movies, Horror Movies
Creator(s):

Marwan Hamed
The Playbook
Coaches with championship résumés share their personal rules for success in sports and life in this reflective and inspiring documentary series. Passion. Determination. Leadership. Great coaches reveal the secrets to achieving excellence and transcending the game.
Categories:

Sports Documentaries, Social & Cultural Docs, Docuseries
Jack Whitehall: Travels with My Father
Jovial comic Jack Whitehall and his stuffy father, Michael, take unusual and amusing trips to foreign lands in an attempt to strengthen their bond. They're bonded by blood and not much else. But they might find more common ground in far-flung corners of the globe.
Actors:

Jack Whitehall, Michael Whitehall
Categories:

Travel & Adventure Documentaries, Docuseries, TV Comedies
The Royal Bengal Tiger
Knocked down by life one too many times, a meek family man drastically transforms from shy to savage after an encounter with a mysterious friend.
Actors:

Jeet, Abir Chatterjee, Priyanka Sarkar, Shradha Das, Kharaj Mukherjee, Shantilal Mukherjee
Categories:

Psychological Thrillers, Dramas, Thriller Movies
Creator(s):

Rajesh Ganguly
Santa Banta Pvt Ltd
Passed off as spies, two inept pals are sent to Fiji to rescue a kidnapped bureaucrat. Soon enough, they're creating more problems than they're solving.
Actors:

Boman Irani, Vir Das, Neha Dhupia, Lisa Haydon, Ram Kapoor, Johny Lever
Categories:

Bollywood Movies, Comedies, Indian Movies
Creator(s):

Akashdeep
Black
A small-town man takes on a dangerous gangster to avenge his father, a police officer who ended his own life after being framed in a deadly crime.
Actors:

Soham Chakraborty, Bidya Sinha Mim, Ashish Vidyarthi, Rajatabha Dutta, Rudranil Ghosh, Kharaj Mukherjee
Categories:

Action & Adventure, Crime Movies, Crime Action & Adventure
Creator(s):

Raja Chanda