Netflix Hong Kong: New Releases: Page 2
Dolphin Tale
After losing its tail to a crab trap, a young dolphin is given a new life through the efforts of the humans who save it in this true-life adventure.
Actors:

Harry Connick Jr., Ashley Judd, Morgan Freeman, Nathan Gamble, Kris Kristofferson, Cozi Zuehlsdorff
Categories:

Children & Family Movies, Dramas, Movies Based on Books
Creator(s):

Charles Martin Smith
Chhota Bheem & Ganesh
Bheem and Lord Ganesha join forces to save Dholakpur from fire-spitting dragons, who have also captured Ganesh's mouse companion!
Actors:

Vatsal Dubey, Julie Tejwani, Rupa Bhimani, Jigna Bhardwaj, Rajesh Kava, Mousam
Categories:

Children & Family Movies, Hindi-Language Movies, Indian
Creator(s):

Rajiv Chilaka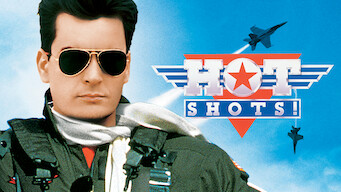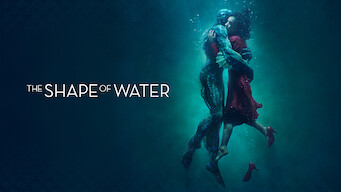 Unlock THOUSANDS of Netflix Movies and Shows
Here are a few movies and shows you can't watch in Hong Kong without a VPN.
We've got step-by-step instructions for how to unlock Netflix around the world.
Get International Netflix and More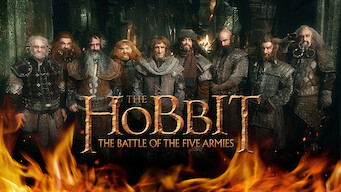 Centaurworld
On a quest to reunite with her trusty rider, a fearless war horse journeys through a whimsical world filled with magic, adventure and singing centaurs.
Actors:

Kimiko Glenn, Megan Hilty, Parvesh Cheena, Chris Diamantopoulos, Megan Nicole Dong, Jessie Mueller
Categories:

TV Comedies, TV Cartoons, Kids' TV
Creator(s):

Megan Nicole Dong
Tokyo Mystery Sake
Encouraged by manga creator Toru Seino, horror-averse actor Yosuke Sugino starts drinking alone in places where paranormal incidents occurred.
Actors:

Yosuke Sugino, Toru Seino, Chance Oshiro, Tanishi Matsubara, Sho Okamoto, R Shitei
Categories:

TV Dramas, TV Horror, TV Shows Based on Manga
Lady Vengeance
The final installment of director Chan Wook Park's revenge trilogy chronicles the efforts of Lee Geum-ja to track down the man who betrayed her.
Actors:

Lee Young-ae, Choi Min-sik, Kwon Yea-young, Kim Shi-hoo, Nam Il-woo, Kim Byung-ok
Categories:

Crime Movies, Thriller Movies, Korean
Creator(s):

Park Chan-wook
Resident Evil
After researchers turn into zombies in a secret lab, the government sends in an elite task force to contain the outbreak.
Actors:

Milla Jovovich, Michelle Rodriguez, Colin Salmon, Eric Mabius, James Purefoy, Martin Crewes
Categories:

Action & Adventure, Horror Movies, US Movies
Creator(s):

Paul W.S. Anderson
Assassins
Retiring hit man Robert Rath agrees to take one last job after encountering an eager competitor who has Rath on the top of his "to do" list.
Actors:

Sylvester Stallone, Antonio Banderas, Julianne Moore, Muse Watson, Steve Kahan, Reed Diamond
Categories:

Action & Adventure, Crime Movies, US Movies
Creator(s):

Richard Donner
I missed you: Director's Cut
A workaholic reconnects with two men she blocked on social media five years ago and begins to reflect on her past life choices.
Actors:

Wu Kang-ren, Eve Ai, Fu Meng-po, Lin Mei-hsiu, 9m88
Categories:

Chinese Movies, Dramas, Independent Movies
Creator(s):

Mag Hsu, Hsu Chih-yen
Austin Powers: The Spy Who Shagged Me
When diabolical genius Dr. Evil travels back in time to steal superspy Austin Powers's "mojo," Austin must return to the swingin' '60s himself.
Actors:

Mike Myers, Heather Graham, Michael York, Robert Wagner, Rob Lowe, Seth Green
Categories:

Action & Adventure, Spy Movies, Satires
Creator(s):

Jay Roach
Portrait of a Beauty
In the Joseon era, a brilliant painter forced to hide her gender falls for a young man, which stirs her teacher's jealousy.
Actors:

Kim Gyu-ri, Kim Young-ho, Kim Nam-gil, Choo Ja-hyun, Han Myoung-gu, Park Ji-il
Categories:

Dramas, Romantic Movies, Period Pieces
Creator(s):

Jeon Yun-su