Netflix India: New Releases: Page 2
Motu Patlu: Khazaane Ki Race
To find a treasure that could help their city thrive, Motu and Patlu must thwart a don and his henchman, who want the wealth for themselves!
Actors:

Saurav Chakraborty, Omee, Sankalp, Aditya Raj
Categories:

Children & Family Movies, Comedies, Action Comedies
Creator(s):

Suhas Kadav
The Kitchen
In 1978, a trio of mob wives steps up to run Hell's Kitchen. But violent forces inside and outside the Irish mafia threaten to wrest control away. Married to the mob. Sidelined by society. They're taking it all because women belong in the kitchen — Hell's Kitchen.
Actors:

Melissa McCarthy, Tiffany Haddish, Elisabeth Moss, Domhnall Gleeson, James Badge Dale, Brian d'Arcy James
Categories:

Dramas, Crime Movies, Crime Dramas
Creator(s):

Andrea Berloff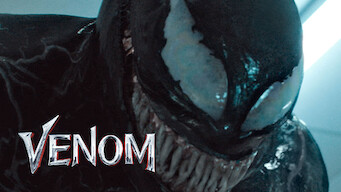 Unlock THOUSANDS of Netflix Movies and Shows
Here are a few movies and shows you can't watch in India without a VPN.
We've got step-by-step instructions for how to unlock Netflix around the world.
Get International Netflix and More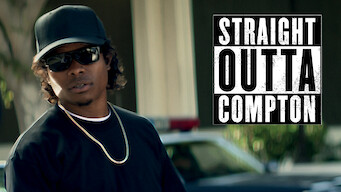 Heaven Official's Blessing
Banished to the mortal realm to exorcise ghosts, a deity must reckon with a demon and soon uncovers a dark secret behind the heavenly gods. Once a beloved royal, now fallen into disgrace. Caught between two realms, he must shed light on a dark mystery.
Actors:

Jiang Guangtao, Ma Zhengyang, Wen Sen, Hu Liangwei, Huang Ying
Categories:

Anime Series, Chinese TV Shows, Sci-Fi & Fantasy Anime
Motu Patlu in Dragon's World
A trip to a magical land of dragons turns action-packed when Motu, Patlu and friends must help protect the kingdom from an evil neighbor.
Actors:

Saurav Chakrabarty
Categories:

Children & Family Movies, Comedies, Family Comedies
Creator(s):

Suhas Kadav
Motu Patlu: Deep Sea Adventure
Friends Motu and Patlu get more maritime excitement than anticipated when the sinking of their ship sends them on a journey through the ocean floor!
Actors:

Saurav Chakraborty, Vinod Kulkarni, Mayur Vyas, Dilip Sinha, Sunita Sharma
Categories:

Children & Family Movies, Comedies, Family Comedies
Creator(s):

Suhas Kadav
The Way of the Househusband
After disappearing from the underworld, the legendary yakuza Tatsu, "the Immortal Dragon," resurfaces — as a fiercely devoted stay-at-home husband. He's gone from street fighting to coupon cutting. But there's plenty of yakuza left in this newly-minted househusband.
Actors:

Kenjiro Tsuda, Shizuka Ito, Kazuyuki Okitsu, M・A・O, Jun Fukushima, Kimiko Saito
Categories:

Anime Series, Japanese TV Shows, TV Shows Based on Comics
Story of Kale: When Someone's in Love
After leaving a toxic relationship, Dinda embarks on a romance with Kale, whose view on love soon shatters as he wrestles with his own insecurities.
Actors:

Ardhito Pramono, Aurélie Moeremans, Arya Saloka, Roy Sungkono, Gilbert Pohan, Azizah Hanum
Categories:

Romantic Dramas, Dramas, Romantic Movies
Creator(s):

Angga Dwimas Sasongko
The Wedding Coach
Former bride and forever comedian Jamie Lee shares her irreverent yet practical tips and tricks for wedding planning with struggling lovebirds. Swoon — or panic? Real talk: Saying "I do" can feel scary, but with her help, every couple can find a happily ever after.
Categories:

Reality TV, Wedding & Romance Reality TV, US TV Shows
Gattu Battu vs Zaarc: The Machine Maniac
When an enemy plans to use machine technology to rule the world, detective duo Gattu and Battu must put their brains together to outsmart him!
Actors:

Sourav Chakraborty, Amit Deondi, Shanoor Mirza
Categories:

Children & Family Movies, Comedies, Action Comedies
This Is a Robbery: The World's Biggest Art Heist
In 1990, two men dressed as cops con their way into a Boston museum and steal a fortune in art. Take a deep dive into this daring and notorious crime. A quiet museum. A brazen robbery. Left behind are empty gold frames that once held masterpieces — and a mystery with a $10 million reward.
Categories:

TV Mysteries, Historical Documentaries, Crime Documentaries