Netflix India: New Releases: Page 2
Jurassic World Camp Cretaceous
Six teens invited to attend a state-of-the-art adventure camp on Isla Nublar must band together to survive when the dinosaurs break out of captivity. On an island crawling with dinosaurs, six teen campers are fighting to survive. Talk about the adventure of a lifetime.
Actors:

Paul-Mikél Williams, Jenna Ortega, Sean Giambrone, Kausar Mohammed, Ryan Potter, Raini Rodriguez
Categories:

TV Cartoons, Kids' TV, TV Shows Based on Books
Blown Away
Ten master artists turn up the heat in glassblowing sculpture challenges for the chance to win $60,000 in prizes and the title of champion. Gifted glass artists face off in fast-paced challenges. Will they blow the judges away -- or leave with shattered dreams?
Categories:

Reality TV, Competition Reality TV, US TV Shows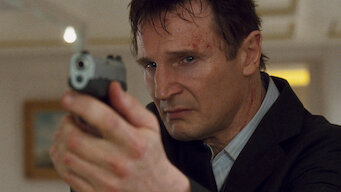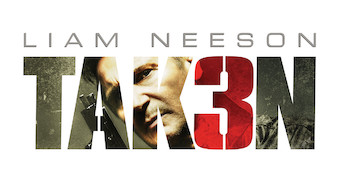 Unlock THOUSANDS of Netflix Movies and Shows
Here are a few movies and shows you can't watch in India without a VPN.
We've got step-by-step instructions for how to unlock Netflix around the world.
Get International Netflix and More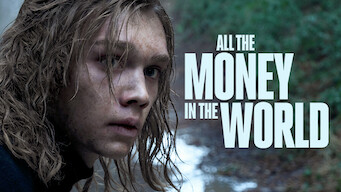 18 Again
At a difficult place in his marriage and career, a middle-aged man gets a shot at a do-over when he's transformed back into his 18-year-old body. His marriage is over. His career's in the dumps. And he's about to get a second chance at life like he's never imagined.
Actors:

Kim Ha-neul, Yoon Sang-hyun, Lee Do-hyun, Kim Yu-ri, Wi Ha-jun, Kim Kang-hyun
Categories:

TV Dramas, Romantic TV Dramas, Korean TV Shows
Creator(s):

Ha Byung-hoon, Kim Do-yeon, Ahn Eun-bin, Choi Yi-ryun
The Battery
After moving rural Okayama, a loner who's talent shines on the pitching mound joins the school baseball team and forms a lasting bond with his catcher.
Actors:

Kento Hayashi, Kenta Yamada, Akihiro Yarita, Misako Renbutsu, Yuki Amami, Goro Kishitani
Categories:

Children & Family Movies, Sports Movies, Dramas
Creator(s):

Yojiro Takita
Gigantosaurus
Four prehistoric friends go on an array of adventures while trying to unravel a mystery about a big, fierce creature. Based on Jonny Duddle's book. An adventurous foursome. An enormous mystery. In dino land, Bill, Mazu, Rocky, and Tiny know how to have ginormous fun!
Categories:

TV Cartoons, Kids' TV, TV Shows Based on Books
Call My Agent!
At a top Paris talent firm, agents scramble to keep their star clients happy -- and their business afloat -- after an unexpected crisis. Tantrums. Treachery. Secret flings. When you work for stars this big, the juiciest dramas play out behind the scenes.
Actors:

Camille Cottin, Thibault de Montalembert, Grégory Montel, Liliane Rovère, Assaad Bouab, Fanny Sidney
Categories:

TV Comedies, TV Dramas, French
Creator(s):

Fanny Herrero
Riverdale
While navigating the troubled waters of sex, romance, school and family, teen Archie and his gang become entangled in a dark Riverdale mystery. Archie's got an edge, Veronica's got a rep, Betty's got moxie, and Jughead's got attitude. Welcome to the new Riverdale.
Actors:

K.J. Apa, Lili Reinhart, Camila Mendes, Cole Sprouse, Casey Cott, Luke Perry
Categories:

TV Mysteries, TV Dramas, Crime TV Dramas
Creator(s):

Rob Seidenglanz, Roberto Aguirre-Sacasa
Daughter From Another Mother
After realizing their babies were exchanged at birth, two women develop a plan to adjust to their new lives: creating a single —and peculiar— family. Two moms. Two babies. One peculiar family. Double the love — double the trouble!
Actors:

Ludwika Paleta, Paulina Goto, Martín Altomaro, Liz Gallardo, Javier Ponce, Oka Giner
Categories:

TV Comedies, TV Dramas, Mexican TV Shows
Sightless
A former violinist grows suspicious of the new people in her life and their alarming behavior as she recovers from an assault that left her blind. A vicious attack took away her sight. Now she believes someone is trying to make her lose her mind.
Actors:

Madelaine Petsch, Alexander Koch, December Ensminger, Lee Jones
Categories:

Psychological Thrillers, Thriller Movies, US Movies
Creator(s):

Cooper Karl
Hello Ninja
BFFs Wesley and Georgie and their silly cat sidekick Pretzel transform into ninjas and enter a magic world, where they solve problems and save the day. Friendship, adventure — and an unbeatable team. When these little ninjas have a problem, they always land on their feet!
Actors:

Lukas Engel, Zoey Siewert, Sam Vincent, Mayumi Yoshida
Categories:

TV Cartoons, Kids' TV, TV Shows Based on Books