Netflix Israel: New Releases: Page 2
The Heartbreak Club
Coping with heartbreak, the shy owner of a floundering cafe finds solace in the Javanese love songs of Didi Kempot. After a devastating breakup, on the path to self-discovery, he's dancing to music that pulls at the heartstrings.
Actors:

Bhisma Mulia, Denira Wiraguna, Didi Kempot, Sisca JKT48, Erick Estrada, Asri Welas
Categories:

Romantic Dramas, Romantic Comedies, Dramas
Creator(s):

Charles Gozali, Bagus Bramanti
How to Train Your Dragon: The Hidden World
After meeting an enchanted creature, Hiccup and Toothless set out to find a legendary dragon paradise before evil hunter Grimmel finds them first. A Viking and his dragon leave their island to seek a new home -- but danger is close behind. Will they make it in time?
Actors:

Jay Baruchel, America Ferrera, F. Murray Abraham, Cate Blanchett, Gerard Butler, Craig Ferguson
Categories:

Children & Family Movies, Movies Based on Books, Family Features
Creator(s):

Dean DeBlois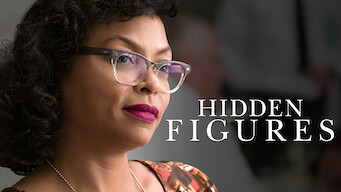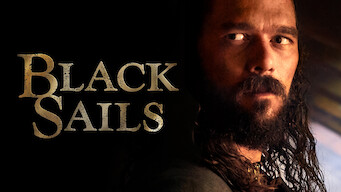 Unlock THOUSANDS of Netflix Movies and Shows
Here are a few movies and shows you can't watch in Israel without a VPN.
We've got step-by-step instructions for how to unlock Netflix around the world.
Get International Netflix and More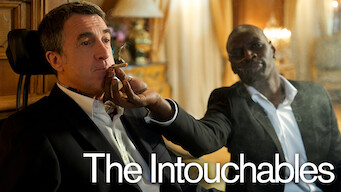 Night Stalker: The Hunt for a Serial Killer
Beneath the sunlit glamour of 1985 LA lurks a relentlessly evil serial killer. In this true-crime story, two detectives won't rest until they catch him. A city under siege. A police department desperate for clues. And a brutal killer who seems to never sleep.
Categories:

Docuseries, True Crime Documentaries
Creator(s):

Tiller Russell
Chris Rock Total Blackout: The Tamborine Extended Cut
In this extended cut of his 2018 special, Chris Rock takes the stage for a special filled with searing observations on fatherhood, infidelity and politics.
Actors:

Chris Rock
Categories:

Political Comedies, Comedies, Stand-Up Comedy
Creator(s):

Chris Rock
Crack: Cocaine, Corruption & Conspiracy
A cheap, powerful drug emerges during a recession, igniting a moral panic fueled by racism. Explore the complex history of crack in the 1980s.
Categories:

Social & Cultural Docs, US Movies, Documentary Films
Creator(s):

Stanley Nelson
The Front Runner
Presidential candidate Gary Hart's promising 1988 campaign faces an unprecedented undermining when affair rumors ignite an unstoppable scandal. The scandal is salacious. The media is insatiable. The politics are cutthroat. Sound familiar? It didn't until 1987.
Actors:

Hugh Jackman, Vera Farmiga, J.K. Simmons, Alfred Molina, Mamoudou Athie, Josh Brener
Categories:

Movies Based on Real Life, Dramas, Political Dramas
Creator(s):

Jason Reitman
Stuck Apart
Entrenched in a midlife crisis, Aziz seeks solace from his mundane job, lonesome friends and rowdy family while pretending to have his act together. He's stuck in a wretched cycle like a broken record. Can he break out of his rut and rediscover a glimmer of what's lost?
Actors:

Engin Günaydın, Haluk Bilginer, Binnur Kaya, Öner Erkan, İrem Sak, Fatih Artman
Categories:

Dark Comedies, Dramas, Comedies
BluffMaster!
When his girlfriend learns the truth about his murky past, a con artist is forced to examine his choices and get to the root of his real identity.
Actors:

Abhishek Bachchan, Priyanka Chopra, Riteish Deshmukh, Boman Irani, Nana Patekar, Sanjay Mishra
Categories:

Bollywood Movies, Comedies, Romantic Movies
Creator(s):

Rohan Sippy
Lupin
Inspired by the adventures of Arsène Lupin, gentleman thief Assane Diop sets out to avenge his father for an injustice inflicted by a wealthy family. Charmer, con artist, master of disguise. In the shadow of the past, he's not stealing back time — just a carat of truth.
Actors:

Omar Sy, Ludivine Sagnier, Clotilde Hesme, Nicole Garcia, Hervé Pierre, Soufiane Guerrab
Categories:

TV Mysteries, TV Comedies, TV Action & Adventure
Creator(s):

George Kay
Gangaajal
Posted to a small, crime-ridden town, a cop soon learns that cleaning up the system also means confronting the corruption among police and politicians.
Actors:

Ajay Devgn, Gracy Singh, Mohan Agashe, Mohan Joshi, Ayub Khan, Akhilendra Mishra
Categories:

Social Issue Dramas, Bollywood Movies, Dramas
Creator(s):

Prakash Jha