Netflix Italy: New Releases: Page 2
7 Days in Entebbe
When terrorists hijack a flight, the passengers become political pawns and are detained for a week in Entebbe, Uganda, inspiring a daring rescue mission.
Actors:

Rosamund Pike, Daniel Brühl, Eddie Marsan, Lior Ashkenazi, Denis Ménochet, Ben Schnetzer
Categories:

Movies Based on Real Life, Dramas, Thriller Movies
Creator(s):

José Padilha
Audible
Shaken by a friend's suicide, a Deaf high school football player copes with family and relationships while anticipating his final homecoming game.
Categories:

Sports Movies, Sports & Fitness, Documentary Films
Creator(s):

Matt Ogens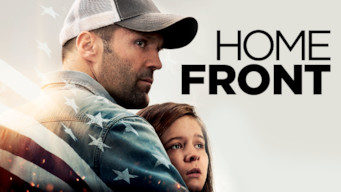 Unlock THOUSANDS of Netflix Movies and Shows
Here are a few movies and shows you can't watch in Italy without a VPN.
We've got step-by-step instructions for how to unlock Netflix around the world.
Get International Netflix and More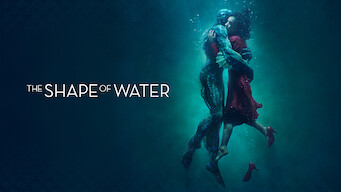 Rumor Has It...
When Sarah travels to California for her sister's wedding, she hears a rumor that her family was the real-life inspiration for "The Graduate."
Actors:

Jennifer Aniston, Kevin Costner, Shirley MacLaine, Mark Ruffalo, Richard Jenkins, Christopher McDonald
Categories:

Romantic Comedies, Comedies, Romantic Movies
Creator(s):

Rob Reiner
Blood Blockade Battlefront
A kindhearted journalist inadvertently joins a ragtag group of crime fighters in Hellsalem's Lot, where humans and paranormal creatures co-exist.
Actors:

Rikiya Koyama, Daisuke Sakaguchi, Kazuya Nakai, Yu Kobayashi, Mitsuru Miyamoto, Ai Orikasa
Categories:

Action Anime, Anime Series, Sci-Fi & Fantasy Anime
Ghost Ship
As a salvage tug crew tries to recover a long-lost passenger ship found floating lifeless on the Bering Sea, it quickly discovers an eerie presence.
Actors:

Gabriel Byrne, Julianna Margulies, Isaiah Washington, Ron Eldard, Desmond Harrington, Alex Dimitriades
Categories:

Horror Movies
Creator(s):

Steve Beck
I missed you: Director's Cut
A workaholic reconnects with two men she blocked on social media five years ago and begins to reflect on her past life choices.
Actors:

Wu Kang-ren, Eve Ai, Fu Meng-po, Lin Mei-hsiu, 9m88
Categories:

Chinese Movies, Dramas, Independent Movies
Creator(s):

Mag Hsu, Hsu Chih-yen
Champagne
The heiress to a champagne fortune defies her father and runs off with her lover, but things go sideways when her dad reveals he has become bankrupt.
Actors:

Betty Balfour, Jean Bradin, Gordon Harker, Ferdinand von Alten
Categories:

Romantic Comedies, Comedies, Romantic Movies
Creator(s):

Alfred Hitchcock
Sherlock Gnomes
After their friends disappear from gardens all over London, Gnomeo and Juliet team up with super sleuth Sherlock Gnomes to help find them.
Actors:

Johnny Depp, James McAvoy, Emily Blunt, Michael Caine, Jamie Demetriou, Chiwetel Ejiofor
Categories:

Children & Family Movies, Comedies, Mysteries
Creator(s):

John Stevenson
Time and Tide
Streetwise Tyler befriends a mercenary, but their camaraderie proves to be short-lived as the men find themselves in opposing camps of a gang war.
Actors:

Nicholas Tse, Wu Bai, Anthony Wong Chau-sang, Jun Kung, Cathy Tsui, Candy Lo
Categories:

Action & Adventure, Chinese Movies, Martial Arts Movies
Creator(s):

Hark Tsui
Grace: The Possession
Grace escapes her strict upbringing and heads to college. But her new life is plagued by demonic forces bent on dominating her very existence.
Actors:

Alexia Fast, Lin Shaye, Alan Dale, Alexis Knapp, Brett Dier, Joel David Moore
Categories:

Horror Movies
Creator(s):

Jeff Chan