Netflix Japan: New Releases: Page 2
When They Cry: 2020: Season 1: Episode 16
Keiichi moves to a rural village harboring deadly secrets alongside its old-fashioned festival. As he makes friends, he's drawn into the local curse.
Actors:

Soichiro Hoshi, Mai Nakahara, Satsuki Yukino, Mika Kanai, Yukari Tamura, Chafurin
Categories:

Anime Series, Horror Anime, TV Horror
The Quintessential Quintuplets: Season 2: Episode 3
With his family deep in debt, Futaro Uesugi accepts a lucrative job tutoring underachieving quintuplet classmates to help them graduate high school. He's got quadruple the drama on his hands. It's going to take a miracle to get these sisters to cooperate and graduate.
Actors:

Yoshitsugu Matsuoka, Kana Hanazawa, Ayana Taketatsu, Miku Ito, Ayane Sakura, Inori Minase
Categories:

Anime Series, Comedy Anime, Romance Anime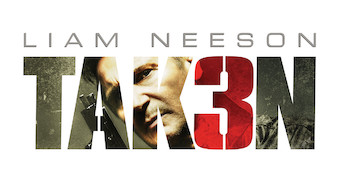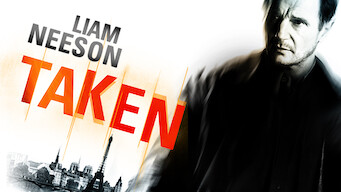 Unlock THOUSANDS of Netflix Movies and Shows
Here are a few movies and shows you can't watch in Japan without a VPN.
We've got step-by-step instructions for how to unlock Netflix around the world.
Get International Netflix and More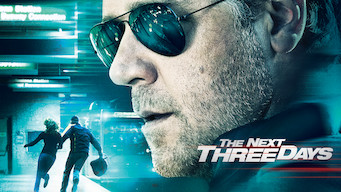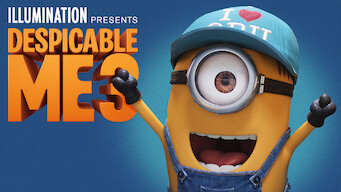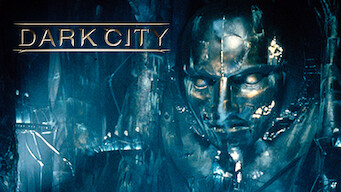 Cromartie High School
Above-average student Takashi Kamiyama enrolls in Cromartie High. Common sense isn't too common in this whacky school for bizarre delinquents.
Actors:

Takahiro Sakurai, Takuma Suzuki, Tetsu Inada, Norio Wakamoto, Ryo Naito, Takaya Kuroda
Categories:

Anime Series, Comedy Anime, School Anime
Spycraft
The spy game is a serious business, and throughout history, the tools and technologies developed for it have mattered as much as the spies themselves. Spying isn't just about secret agents. Witness the extraordinary gadgets and techniques that have shaped espionage.
Categories:

Science & Nature Docs, Political Documentaries, Docuseries
SKY Castle
For the families living at Sky Castle, an exclusive residential community that's home to Korea's elite, their children's success means everything. These parents' success is measured only by their children. And getting them into the top university is the ultimate prize.
Actors:

Yum Jung-ah, Lee Tae-ran, Jeong Jun-ho, Choi Won-young, Yoon Se-a, Kim Byoung-cheol
Categories:

TV Dramas, Korean TV Shows, Social Issue TV Dramas
Sightless
A former violinist grows suspicious of the new people in her life and their alarming behavior as she recovers from an assault that left her blind. A vicious attack took away her sight. Now she believes someone is trying to make her lose her mind.
Actors:

Madelaine Petsch, Alexander Koch, December Ensminger, Lee Jones
Categories:

Psychological Thrillers, Thriller Movies, US Movies
Creator(s):

Cooper Karl
Horimiya: Season 1: Episode 2
An outgoing, popular girl who's secretly a homebody bonds with her nerdy classmate who hides his tattoos and piercings while at school.
Actors:

Haruka Tomatsu, Koki Uchiyama, Seiichiro Yamashita, Yurie Kozakai, Nobuhiko Okamoto, M・A・O
Categories:

Drama Anime, Anime Series, Slice of Life Anime
Dr. Stone: Season 2: Episode 2
Awakened into a world where humanity has been petrified, scientific genius Senku and his brawny friend Taiju use their skills to rebuild civilization. Thousands of years after humanity was turned to stone, he's harnessing the immutable rules of science to rebuild the world.
Actors:

Yusuke Kobayashi, Makoto Furukawa, Kana Ichinose, Yuichi Nakamura, Manami Numakura, Gen Sato
Categories:

Anime Series, Sci-Fi & Fantasy Anime, Anime Based on Comics
Call My Agent!
At a top Paris talent firm, agents scramble to keep their star clients happy -- and their business afloat -- after an unexpected crisis. Tantrums. Treachery. Secret flings. When you work for stars this big, the juiciest dramas play out behind the scenes.
Actors:

Camille Cottin, Thibault de Montalembert, Grégory Montel, Liliane Rovère, Assaad Bouab, Fanny Sidney
Categories:

TV Comedies, TV Dramas, French
Creator(s):

Fanny Herrero
Riverdale
While navigating the troubled waters of sex, romance, school and family, teen Archie and his gang become entangled in a dark Riverdale mystery. Archie's got an edge, Veronica's got a rep, Betty's got moxie, and Jughead's got attitude. Welcome to the new Riverdale.
Actors:

K.J. Apa, Lili Reinhart, Camila Mendes, Cole Sprouse, Casey Cott, Luke Perry
Categories:

TV Mysteries, TV Dramas, Crime TV Dramas
Creator(s):

Rob Seidenglanz, Roberto Aguirre-Sacasa