Netflix Japan: New Releases: Page 2
Dedh Ishqiya
After failing to win the heart of an aristocrat's widow, a thief plans to abduct her, only to discover that there are others with the same idea. A dead husband's last wish is for his widow to remarry. But two lovesick goons and a kidnapping put a snag in his plans.
Actors:

Naseeruddin Shah, Madhuri Dixit, Arshad Warsi, Huma Qureshi, Vijay Raaz, Manoj Pahwa
Categories:

Dark Comedies, Bollywood Movies, Dramas
Creator(s):

Abhishek Chaubey
Mann
A smooth talker falls for a music teacher aboard a cruise, but a cruel twist of fate hinders their plans to meet again months later. For this charming cad, stealing hearts is but a game — until he meets the one woman who could break his.
Actors:

Aamir Khan, Manisha Koirala, Sharmila Tagore, Dipti Bhatnagar, Dalip Tahil, Anil Kapoor
Categories:

Romantic Dramas, Bollywood Movies, Dramas
Creator(s):

Indra Kumar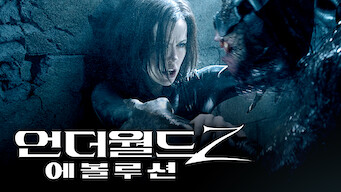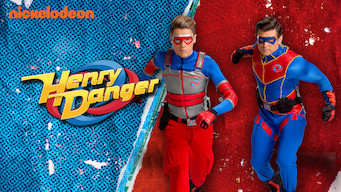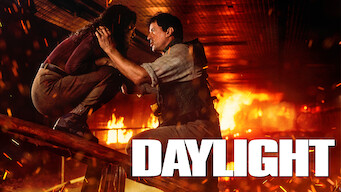 Unlock THOUSANDS of Netflix Movies and Shows
Here are a few movies and shows you can't watch in Japan without a VPN.
We've got step-by-step instructions for how to unlock Netflix around the world.
Get International Netflix and More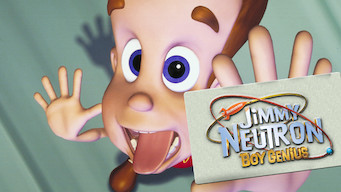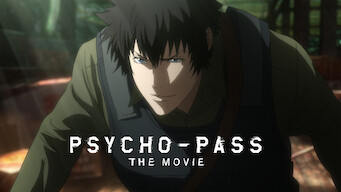 My Mother's Wound
After leaving the orphanage where he was raised, a teen searches for his family only to find work at a farm, where secrets of the past begin to surface.
Actors:

Ozan Güven, Meryem Uzerli, Belçim Bilgin, Okan Yalabık, Bora Akkaş, Sabina Ajrula
Categories:

Dramas, Turkish Movies
Creator(s):

Ozan Açıktan
Zulu Man in Japan
In this documentary, South African rapper Nasty C hits the stage and streets of Tokyo, introducing himself to the city's sights, sounds and culture. He's nicknamed "the coolest kid in Africa." Put this rapper in Japan, and watch where his talents take him.
Actors:

Nasty C
Categories:

Travel & Adventure Documentaries, African Movies, Hip-Hop
Wonho Chung: Live in New York
At the Comic Strip's first Arabic stand-up show, Wonho Chung ratchets up the laughs by tackling unique names, life in Jordan, accents and more.
Actors:

Wonho Chung
Categories:

Comedies, Stand-Up Comedy
Creator(s):

Shaun Mir
Mighty Express
Catch a ride with the Mighty Express — a team of trains and their kid friends who overcome trouble on the tracks with quick thinking and teamwork! These trains take on mega missions to make sure no delivery is delayed. Full steam ahead to Tracksville!
Actors:

Jay Hatton, Zoe Hatz, Meesha Contreras, Dylan Shombing, Tyler Nathan, Leo Orgil
Categories:

TV Cartoons, Kids' TV
Creator(s):

Keith Chapman
Time Out
Raised in the privileged bubble of Delhi's elite, a teen is compelled to question his outlook on life and love when his older brother comes out as gay.
Actors:

Chirag Malhotra, Pranay Pachauri, Kaamya Sharma, Riya Kothari, Aditya Jain, Shiva Dawar
Categories:

Teen Movies, Dramas, LGBTQ Movies
Creator(s):

Rikhil Bahadur
Enola Holmes
While searching for her missing mother, intrepid teen Enola Holmes uses her sleuthing skills to outsmart big brother Sherlock and help a runaway lord. Her mother? Vanished. Her brothers, Sherlock and Mycroft? Useless. To solve this mystery, she'll go it alone. The game is afoot.
Actors:

Millie Bobby Brown, Henry Cavill, Sam Claflin, Helena Bonham Carter, Louis Partridge, Burn Gorman
Categories:

Children & Family Movies, Action & Adventure, Dramas
Creator(s):

Harry Bradbeer
Fire Force: Season 2: Episode 13
When people suddenly begin to burst into flames, one fire-manipulator enlists in the Fire Force to keep Tokyo from burning down. With his Fire Force comrades, he's determined to save the world from a fiery phenomenon -- and become a true hero!
Actors:

Gakuto Kajiwara, Yusuke Kobayashi, Kazuya Nakai, Kenichi Suzumura, Saeko Kamijo, M・A・O
Categories:

Action Anime, Anime Series, Japanese TV Shows
Sneakerheads
Family man Devin falls back into his sneaker obsession after his pal Bobby talks him into a wheeling-dealing scheme to score a mythical pair of kicks. He's a married dad with a sneaker fixation that maybe he should have outgrown by now. But if the shoe fits, wear it — right?
Actors:

Allen Maldonado, Andrew Bachelor, Jearnest Corchado, Matthew Josten, Yaani King Mondschein, Justin Lee
Categories:

TV Comedies, US TV Shows
Creator(s):

Jay Longino