Netflix Netherlands: New Releases: Page 2
Cosmos Laundromat: First Cycle
Despondent on a desolate island, a suicidal sheep is thrown a lifeline by a quirky salesman, who offers him the gift of a lifetime.
Actors:

Pierre Bokma, Reinout Scholten van Aschat
Categories:

Sci-Fi & Fantasy, Dramas, Fantasy Movies
Creator(s):

Mathieu Auvray
Bhaji In Problem
Married to two women – each unaware of the other – a man finds his double life threatened when an old friend who knows his not-so-little secret arrives.
Actors:

Gippy Grewal, Gurpreet Guggi, Ragini Khanna, Om Puri, B.N. Sharma, Avtar Gill
Categories:

Comedies, Indian Movies, Punjabi-Language Movies
Creator(s):

Smeep Kang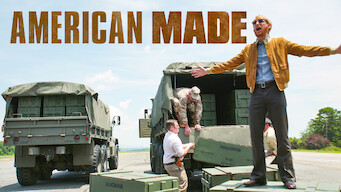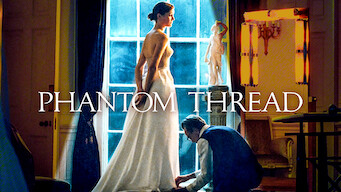 Unlock THOUSANDS of Netflix Movies and Shows
Here are a few movies and shows you can't watch in Netherlands without a VPN.
We've got step-by-step instructions for how to unlock Netflix around the world.
Get International Netflix and More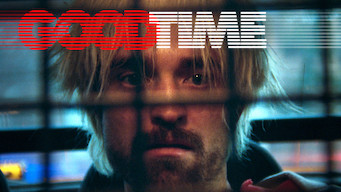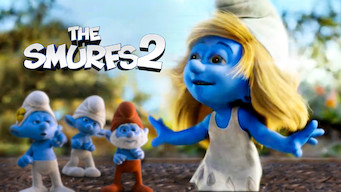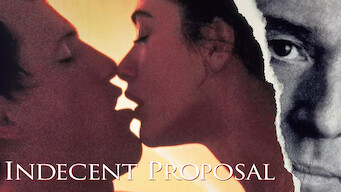 The Chef Show
Writer, director and food enthusiast Jon Favreau and chef Roy Choi explore food in and out of the kitchen with accomplished chefs and celebrity friends. He played a chef in a movie, but he's still learning to be one in life. Luckily he's got a master to help get him there.
Actors:

Jon Favreau, Roy Choi
Categories:

Social & Cultural Docs, Docuseries, US TV Shows
Stray Bullet
In 1976 Beirut, after a rendezvous with her old flame, soon-to-wed Noha witnesses a violent incident and changes course on a path to self-realization.
Actors:

Nadine Labaky, Takla Chamoun, Hend Taher, Badih Abou Chakra, Rodrigue Sleiman, Nazih Youssef
Categories:

Romantic Dramas, Dramas, Romantic Movies
Creator(s):

Georges Hachem
Night of Knots
Two exes run into each other at a wedding hall and realize they still harbor romantic feelings. The one problem? They just got married to other people.
Actors:

Şahin Irmak, İrem Sak, Gonca Vuslateri, Emre Karayel, Duygu Yetiş, Onur Buldu
Categories:

Romantic Comedies, Comedies, Romantic Movies
Creator(s):

Hakan Algül
Daylight
When an explosion traps commuters in a flooded tunnel deep beneath the Hudson River, rescues race to save the trapped survivors before they drown. Commuters trapped in a tunnel 100 feet below the water. No air. No hope. Only one man in New York can save them.
Actors:

Sylvester Stallone, Amy Brenneman, Viggo Mortensen, Dan Hedaya, Jay O. Sanders, Karen Young
Categories:

Action & Adventure, Action Thrillers
Creator(s):

Rob Cohen
The Blue Elephant 2
When a former criminal psychiatrist discovers that a patient holds a secret that threatens his family, he must resort to extreme measures to save them.
Actors:

Karim Abdel Aziz, Nelly Karim, Hend Sabry, Shereen Reda, Khaled El Sawy, Eyad Nassar
Categories:

Psychological Thrillers, Middle Eastern Movies, Horror Movies
Creator(s):

Marwan Hamed
Jack Whitehall: Travels with My Father
Jovial comic Jack Whitehall and his stuffy father, Michael, take unusual and amusing trips to foreign lands in an attempt to strengthen their bond. They're bonded by blood and not much else. But they might find more common ground in far-flung corners of the globe.
Actors:

Jack Whitehall, Michael Whitehall
Categories:

Travel & Adventure Documentaries, Docuseries, TV Comedies
The Playbook
Coaches with championship résumés share their personal rules for success in sports and life in this reflective and inspiring documentary series. Passion. Determination. Leadership. Great coaches reveal the secrets to achieving excellence and transcending the game.
Categories:

Sports Documentaries, Social & Cultural Docs, Docuseries
Unlucky Ploy: Season 1: Episode 16
In this remake of the Korean series, a man becomes mired in the lives of two women who happen to share the same name.
Actors:

Anusorn Maneethet, Atsadaporn Siriwattanakul, Waratthaya Wongchayaporn, Thanawetch Siriwattanakul, Pokchat Thiamchai, Phichikorn Ployphimana
Categories:

TV Comedies, Romantic TV Comedies, Thai TV Shows
Creator(s):

Nopparoj Chotmunkongsit