Netflix Netherlands: New Releases: Page 2
L'homme pressé
An ambitious antiques dealer has no time for his health or morality. But after a strategic (and hasty) marriage, his misdeeds catch up to him.
Actors:

Alain Delon, Mireille Darc, Monica Guerritore, Marie Déa, Christian Barbier, André Falcon
Categories:

Dramas, Movies Based on Books, French
Creator(s):

Édouard Molinaro
The Lost Café
An aspiring filmmaker grapples with her decision to study abroad in Norway when she meets an insightful but peculiar owner of a curious coffee shop.
Actors:

Tunde Aladese, Omatta Udalor, Terje Lien, Ann Njemanze, Anders Lidin Hansen, Jenny Bonden
Categories:

African Movies, Dramas, Nollywood
Creator(s):

Kenneth Gyang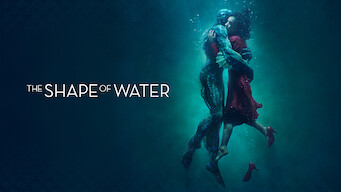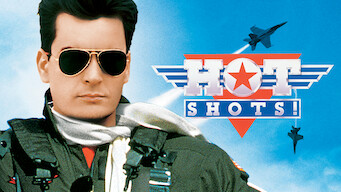 Unlock THOUSANDS of Netflix Movies and Shows
Here are a few movies and shows you can't watch in Netherlands without a VPN.
We've got step-by-step instructions for how to unlock Netflix around the world.
Get International Netflix and More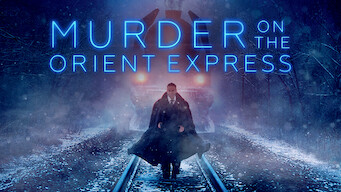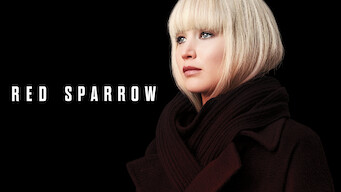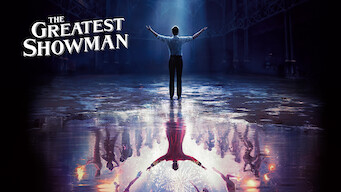 The Dogs
A group of residents patrols a neighborhood and uses their dogs to target citizens, spurring a series of violent attacks that breed fear and terror.
Actors:

Victor Lanoux, Gérard Depardieu, Nicole Calfan, Pierre Vernier, Fanny Ardant, Philippe Klébert
Categories:

Social Issue Dramas, Dramas, Thriller Movies
Creator(s):

Alain Jessua
Khawatir
Saudi media personality Ahmad Al Shugairi travels around the world on a quest for knowledge in various cities while offering his personal reflections.
Categories:

Reality TV, Middle Eastern TV Shows, Saudi
Eyes of a Thief
After a decade in prison, a Palestinian man with a dark secret returns to the West Bank and searches for the daughter he lost long ago.
Actors:

Khaled Abol El Naga, Souad Massi, Suhail Haddad, Malak Ermileh, Maisa Abd Elhadi, Walid Abdul Salam
Categories:

Social Issue Dramas, Dramas, Middle Eastern Movies
Creator(s):

Najwa Najjar
Lola
A cabaret singer seeks a share of West Germany's booming 1950s economy by corrupting her naïve lover, an influential building commissioner.
Actors:

Barbara Sukowa, Armin Mueller-Stahl, Mario Adorf, Matthias Fuchs, Helga Feddersen, Karin Baal
Categories:

Dramas, Comedies, German Dramas
Creator(s):

Rainer Werner Fassbinder
The Golden Ball
A boy from a village in Guinea displays prodigious talent on the soccer field and heads to the big city with dreams of becoming a star.
Actors:

Aboubacar Sidiki Sumah, Agnès Soral, Habib Hammoud, Mody Sory Barry, Lamua Kouyate, Aboubacar Kolta
Categories:

Children & Family Movies, Dramas, Family Dramas
Creator(s):

Cheik Doukouré
The Lady Is a Square
A budding pop singer falls for the daughter of a socialite widow who is a patron of classical music and detests his more contemporary style of music.
Actors:

Anna Neagle, Frankie Vaughan, Janette Scott, Anthony Newley, Wilfrid Hyde-White, Christopher Rhodes
Categories:

Romantic Comedies, Comedies, Romantic Movies
Creator(s):

Herbert Wilcox
Jackie Brown
When an aging flight attendant's caught smuggling cash and forced to help with an investigation, she hatches a clever plan to make off with the dough.
Actors:

Pam Grier, Samuel L. Jackson, Robert Forster, Bridget Fonda, Michael Keaton, Robert De Niro
Categories:

Crime Movies, Thriller Movies, Movies Based on Books
Creator(s):

Quentin Tarantino
Rick and Morty
Brilliant but boozy scientist Rick hijacks his fretful teenage grandson, Morty, for wild escapades in other worlds and alternate dimensions.
Actors:

Justin Roiland, Chris Parnell, Spencer Grammer, Sarah Chalke
Categories:

Sitcoms, TV Comedies, TV Action & Adventure
Creator(s):

Dan Harmon, Justin Roiland