Netflix New Zealand: New Releases: Page 2
The Treasure 2
Weaving between ancient times, the Ottoman era, and the dying days of the monarchy, three Egyptian heroes fight to make a corrupt world a bit more just. Egypt has been built on secrets. But who knows those secrets? And who is willing to uncover them?
Actors:

Mohamed Ramadan, Mohamed Saad, Hend Sabry, Amina Khalil, Ruby, Ahmad Rizq
Categories:

Adventures, Action & Adventure, Social Issue Dramas
Creator(s):

Sherif Arafa
Roohi
Hired to kidnap a bride, two bumbling pals face a wacky predicament when one falls for their abductee — and the other, for the spirit possessing her. Two men. One woman. And a demonic spirit inside her. This bizarre love triangle's taking shape in a way no one saw coming.
Actors:

Rajkummar Rao, Varun Sharma, Janhvi Kapoor, Manav Vij, Sarita Joshi, Anuraag Arora
Categories:

Dark Comedies, Crime Comedies, Romantic Comedies
Creator(s):

Hardik Mehta
Unlock THOUSANDS of Netflix Movies and Shows
Here are a few movies and shows you can't watch in New Zealand without a VPN.
We've got step-by-step instructions for how to unlock Netflix around the world.
Get International Netflix and More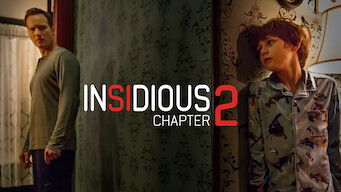 The Platform
A programming genius builds a fact-finding, truth-seeking internet portal while reckoning with trouble at home.
Actors:

Maxim Khalil, Abdulmohsen Alnemr, Samr Ismaiel, Khaled Alkeesh, Samar Sami, Salloum Haddad
Categories:

TV Dramas, Middle Eastern TV Shows
Palm Beach
Lifelong friends realize that their picturesque lives are not what they seem when they reunite for a luxurious birthday bash. Flowing wine. Lavish meals. Reminiscing on good times. But appearances can be deceiving here on the beach.
Actors:

Bryan Brown, Richard E. Grant, Aaron Jeffery, Jacqueline McKenzie, Heather Mitchell, Sam Neill
Categories:

Australian Movies, Dramas, Comedies
Creator(s):

Rachel Ward
The Way of the Househusband
After disappearing from the underworld, the legendary yakuza Tatsu, "the Immortal Dragon," resurfaces — as a fiercely devoted stay-at-home husband. He's gone from street fighting to coupon cutting. But there's plenty of yakuza left in this newly-minted househusband.
Actors:

Kenjiro Tsuda, Shizuka Ito, Kazuyuki Okitsu, M・A・O, Jun Fukushima, Kimiko Saito
Categories:

Anime Series, Japanese TV Shows, TV Shows Based on Comics
Story of Kale: When Someone's in Love
After leaving a toxic relationship, Dinda embarks on a romance with Kale, whose view on love soon shatters as he wrestles with his own insecurities.
Actors:

Ardhito Pramono, Aurélie Moeremans, Arya Saloka, Roy Sungkono, Gilbert Pohan, Azizah Hanum
Categories:

Romantic Dramas, Dramas, Romantic Movies
Creator(s):

Angga Dwimas Sasongko
The Wedding Coach
Former bride and forever comedian Jamie Lee shares her irreverent yet practical tips and tricks for wedding planning with struggling lovebirds. Swoon — or panic? Real talk: Saying "I do" can feel scary, but with her help, every couple can find a happily ever after.
Categories:

Reality TV, Wedding & Romance Reality TV, US TV Shows
The Big Day
For six engaged couples, happily ever after begins on a spectacular note in this eye-popping look at India's multibillion-dollar wedding industry. Bespoke rituals. Bedazzling spectacles. All these couples need is love — and some really, really lavish weddings.
Categories:

Reality TV, Wedding & Romance Reality TV, Indian TV Shows
This Is a Robbery: The World's Biggest Art Heist
In 1990, two men dressed as cops con their way into a Boston museum and steal a fortune in art. Take a deep dive into this daring and notorious crime. A quiet museum. A brazen robbery. Left behind are empty gold frames that once held masterpieces — and a mystery with a $10 million reward.
Categories:

TV Mysteries, Historical Documentaries, Crime Documentaries
Coded Bias
This documentary investigates the bias in algorithms after M.I.T. Media Lab researcher Joy Buolamwini uncovered flaws in facial recognition technology.
Categories:

Science & Nature Docs, Social & Cultural Docs, Documentary Films
Creator(s):

Shalini Kantayya