Netflix Norway: New Releases: Page 7
It's in the Air
A simple mix-up lands clumsy but sweet George Brown in the Royal Air Force, where he soon falls for the daughter of a high-ranking officer.
Actors:

George Formby, Polly Ward, Garry Marsh, Julien Mitchell, Jack Hobbs
Categories:

Military Movies, Comedies, Musicals
Creator(s):

Anthony Kimmins
Dentist on the Job
An advertising exec tries to con two incompetent dentists into endorsing his company's terrible new toothpaste in a high-profile campaign.
Actors:

Bob Monkhouse, Kenneth Connor, Shirley Eaton, Eric Barker, Richard Wattis, Ronnie Stevens
Categories:

Comedies, British
Creator(s):

C.M. Pennington-Richards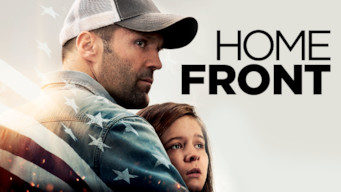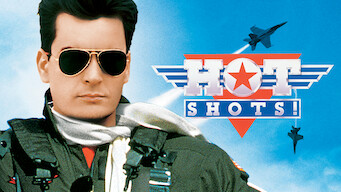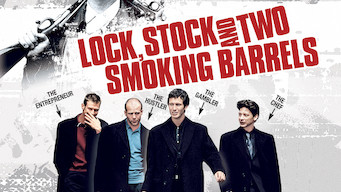 Unlock THOUSANDS of Netflix Movies and Shows
Here are a few movies and shows you can't watch in Norway without a VPN.
We've got step-by-step instructions for how to unlock Netflix around the world.
Get International Netflix and More
The Dog Who Loved Music
A professor's latest violin-shaped invention displeases his music-loving dog in this animated short from legendary animator Paul Grimault.
Categories:

Comedies, Adult Animation, French
Creator(s):

Paul Grimault
The Golden Ball
A boy from a village in Guinea displays prodigious talent on the soccer field and heads to the big city with dreams of becoming a star.
Actors:

Aboubacar Sidiki Sumah, Agnès Soral, Habib Hammoud, Mody Sory Barry, Lamua Kouyate, Aboubacar Kolta
Categories:

Children & Family Movies, Dramas, Family Dramas
Creator(s):

Cheik Doukouré
Cheval d'orgueil
In the early 1900s, a family of Breton peasants struggles to hold onto their culture and traditions in the midst of poverty and war.
Actors:

Jacques Dufilho, Bernadette Le Saché, François Cluzet, Paul Le Person, Pierre Le Rumeur, Michel Robin
Categories:

Movies Based on Real Life, Dramas, Movies Based on Books
Creator(s):

Claude Chabrol
The Dogs
A group of residents patrols a neighborhood and uses their dogs to target citizens, spurring a series of violent attacks that breed fear and terror.
Actors:

Victor Lanoux, Gérard Depardieu, Nicole Calfan, Pierre Vernier, Fanny Ardant, Philippe Klébert
Categories:

Social Issue Dramas, Dramas, Thriller Movies
Creator(s):

Alain Jessua
Kill Them All and Come Back Alone
During the American Civil War, a mercenary leads a mission to infiltrate enemy territory and steal gold — but must also kill his cutthroat accomplices.
Actors:

Chuck Connors, Frank Wolff, Franco Citti, Leo Anchóriz, Giovanni Cianfriglia, Alberto Dell'Acqua
Categories:

Action & Adventure, Westerns, Italian
Creator(s):

Enzo G. Castellari
Danger Within
In 1943, at a prisoner of war camp in Northern Italy, a sadistic captain keeps finding and killing escapees. The POWs suspect a traitor in their midst.
Actors:

Richard Todd, Richard Attenborough, Bernard Lee, Michael Wilding, Dennis Price, Donald Houston
Categories:

Dramas, Military Movies, Movies Based on Books
Creator(s):

Don Chaffey
Great, My Parents Are Divorcing!
When Julien's parents split up, he turns to other children of divorce for support. Soon, they clash with their classmates whose parents aren't divorced.
Actors:

Adrien Dirand, Volodia Serre, Gianni Giardinelli, Jennifer Lauret, Patrick Braoudé, Sonia Vollereaux
Categories:

Dramas, Comedies, French
Creator(s):

Patrick Braoudé
The Show Goes On
A mill worker with show biz dreams catches a big break when she's discovered by an ailing composer who's seeking the right singer for his songs.
Actors:

Gracie Fields, Owen Nares, John Stuart
Categories:

Comedies, Musicals, Classic Movies
Creator(s):

Basil Dean