Netflix Pakistan: New Releases: Page 2
Myth & Mogul: John DeLorean
In the automotive world, John DeLorean rose from engineer to executive to icon. But under the hood of his self-created legend lies darkness and deceit.
Categories:

Docuseries, Crime TV Shows, British
Chocolat
A single mother and her young daughter move into a peaceful French village and open an unusual chocolate shop during the height of Lent.
Actors:

Juliette Binoche, Johnny Depp, Lena Olin, Judi Dench, Alfred Molina, Peter Stormare
Categories:

Romantic Comedies, Comedies, Dramas
Creator(s):

Lasse Hallström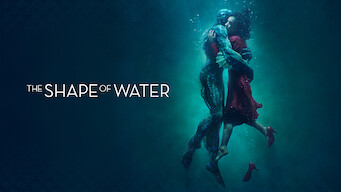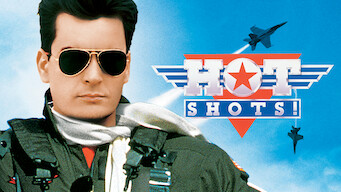 Unlock THOUSANDS of Netflix Movies and Shows
Here are a few movies and shows you can't watch in Pakistan without a VPN.
We've got step-by-step instructions for how to unlock Netflix around the world.
Get International Netflix and More
Apollo 11
Using newly unearthed film footage and audio recordings, this documentary goes deep behind the scenes of Apollo 11's historic 1969 landing on the moon.
Actors:

Neil Armstrong, Buzz Aldrin, Michael Collins
Categories:

Science & Nature Docs, Historical Documentaries, US Movies
Creator(s):

Todd Douglas Miller
Dolphin Tale
After losing its tail to a crab trap, a young dolphin is given a new life through the efforts of the humans who save it in this true-life adventure.
Actors:

Harry Connick Jr., Ashley Judd, Morgan Freeman, Nathan Gamble, Kris Kristofferson, Cozi Zuehlsdorff
Categories:

Children & Family Movies, Dramas, Movies Based on Books
Creator(s):

Charles Martin Smith
The Girl in the Bathtub
Nothing's as it seems as cops investigate the mysterious case of a young paralegal found dead in the home of her boss and lover. Based on true events.
Actors:

Caitlin Stasey, Adrian Holmes, Jason Patric, Paul Campbell, Bethany Brown, Kate Isaac
Categories:

Movies Based on Real Life, Dramas, Crime Movies
Creator(s):

Karen Moncrieff
Assassins
Retiring hit man Robert Rath agrees to take one last job after encountering an eager competitor who has Rath on the top of his "to do" list.
Actors:

Sylvester Stallone, Antonio Banderas, Julianne Moore, Muse Watson, Steve Kahan, Reed Diamond
Categories:

Action & Adventure, Crime Movies, US Movies
Creator(s):

Richard Donner
I missed you: Director's Cut
A workaholic reconnects with two men she blocked on social media five years ago and begins to reflect on her past life choices.
Actors:

Wu Kang-ren, Eve Ai, Fu Meng-po, Lin Mei-hsiu, 9m88
Categories:

Chinese Movies, Dramas, Independent Movies
Creator(s):

Mag Hsu, Hsu Chih-yen
The Pledge
On the eve of his retirement, a homicide detective takes the case of a murdered young girl, promising the parents he'll see it through to the end.
Actors:

Jack Nicholson, Patricia Clarkson, Benicio Del Toro, Dale Dickey, Aaron Eckhart, Costas Mandylor
Categories:

Dramas, Crime Movies, Thriller Movies
Creator(s):

Sean Penn
Austin Powers: The Spy Who Shagged Me
When diabolical genius Dr. Evil travels back in time to steal superspy Austin Powers's "mojo," Austin must return to the swingin' '60s himself.
Actors:

Mike Myers, Heather Graham, Michael York, Robert Wagner, Rob Lowe, Seth Green
Categories:

Action & Adventure, Spy Movies, Comedies
Creator(s):

Jay Roach
Kiss the Girls
A forensic psychologist teams up with an escaped kidnapping victim to hunt down a serial killer who abducts and dominates strong-willed women.
Actors:

Morgan Freeman, Ashley Judd, Cary Elwes, Alex McArthur, Tony Goldwyn, Jay O. Sanders
Categories:

Crime Movies, Thriller Movies, Movies Based on Books
Creator(s):

Gary Fleder