Netflix Philippines: New Releases: Page 2
Mighty Express
Catch a ride with the Mighty Express — a team of trains and their kid friends who overcome trouble on the tracks with quick thinking and teamwork! These trains take on mega missions to make sure no delivery is delayed. Full steam ahead to Tracksville!
Actors:

Jay Hatton, Zoe Hatz, Meesha Contreras, Dylan Shombing, Tyler Nathan, Leo Orgil
Categories:

TV Cartoons, Kids' TV
Creator(s):

Keith Chapman
Underworld: Evolution
Vampire warrior Selene and werewolf hybrid Michael learn the history of the ongoing war between the patrician Death Dealers and the barbarous Lycans. Vampires and werewolves: They just can't stop fighting. And one blood-sucking assassin can't stop kicking butt.
Actors:

Kate Beckinsale, Scott Speedman, Tony Curran, Derek Jacobi, Bill Nighy, Steven Mackintosh
Categories:

Action & Adventure, Sci-Fi & Fantasy, Action Sci-Fi & Fantasy
Creator(s):

Len Wiseman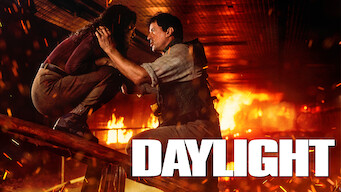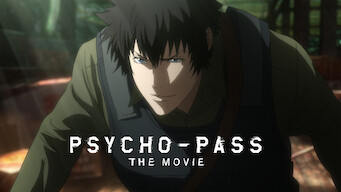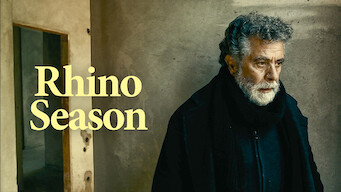 Unlock THOUSANDS of Netflix Movies and Shows
Here are a few movies and shows you can't watch in Philippines without a VPN.
We've got step-by-step instructions for how to unlock Netflix around the world.
Get International Netflix and More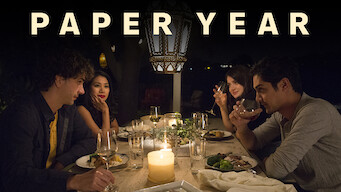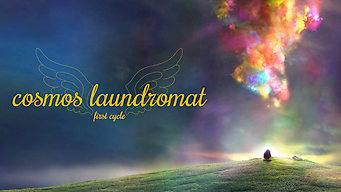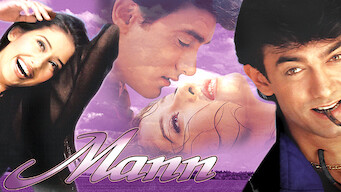 Hozuki's Coolheadedness
With Hell overwhelmed by an exploding population of sinners, bureaucrat Hozuki works diligently to keep the flames of punishment burning on time. What hell needs right now is a coolheaded problem-solver. Hozuki's just the demon for the job.
Actors:

Hiroki Yasumoto, Takashi Nagasako, Yumiko Kobayashi, Toko Aoyama, Koji Yusa, Tetsuya Kakihara
Categories:

Anime Series, Japanese TV Shows, Sci-Fi & Fantasy Anime
Enola Holmes
While searching for her missing mother, intrepid teen Enola Holmes uses her sleuthing skills to outsmart big brother Sherlock and help a runaway lord. Her mother? Vanished. Her brothers, Sherlock and Mycroft? Useless. To solve this mystery, she'll go it alone. The game is afoot.
Actors:

Millie Bobby Brown, Henry Cavill, Sam Claflin, Helena Bonham Carter, Louis Partridge, Burn Gorman
Categories:

Children & Family Movies, Action & Adventure, Dramas
Creator(s):

Harry Bradbeer
The School Nurse Files
Wielding a light-up sword through the dark corners of a high school, a nurse with an unusual gift protects students from monsters only she can see. Full-time nurse. Accidental superhero. Freelance exorcist. Permanent badass. But above all, she just wants to be normal.
Actors:

Jung Yu-mi, Nam Joo-hyuk
Categories:

TV Dramas, Korean TV Shows, Fantasy TV Shows
Creator(s):

Lee Kyoung-mi, Chung Se-rang
A Perfect Crime
This docuseries investigates the 1991 killing of politician Detlev Rohwedder, an unsolved mystery at the heart of Germany's tumultuous reunification. In a Germany beset by the winds of change, he had the toughest task — and made the ultimate sacrifice. Who killed him?
Categories:

Social & Cultural Docs, Political Documentaries, Docuseries
Sneakerheads
Family man Devin falls back into his sneaker obsession after his pal Bobby talks him into a wheeling-dealing scheme to score a mythical pair of kicks. He's a married dad with a sneaker fixation that maybe he should have outgrown by now. But if the shoe fits, wear it — right?
Actors:

Allen Maldonado, Andrew Bachelor, Jearnest Corchado, Matthew Josten, Yaani King Mondschein, Justin Lee
Categories:

TV Comedies, US TV Shows
Creator(s):

Jay Longino
Mighty Little Bheem
An innocent toddler's boundless curiosity -- and extraordinary might -- lead to mischief and adventure in his small Indian town. He's a sweets-loving, fun-seeking, pint-sized ball of energy with the strength of a superhero. He's Mighty Little Bheem!
Actors:

Samruddhi Shukla, Swapnil Kumari, Nishka Raheja, Sabina Malik, Shanoor Mirza
Categories:

TV Comedies, TV Cartoons, Kids' TV
Creator(s):

Rajiv Chilaka
The Chef Show
Writer, director and food enthusiast Jon Favreau and chef Roy Choi explore food in and out of the kitchen with accomplished chefs and celebrity friends. He played a chef in a movie, but he's still learning to be one in life. Luckily he's got a master to help get him there.
Actors:

Jon Favreau, Roy Choi
Categories:

Social & Cultural Docs, Docuseries, US TV Shows
High & Low The Red Rain
As the two younger Amamiya boys search for their missing big brother, they uncover the truth about the tragedy that befell their family years ago. The Amamiya brothers — their name is legendary. But when their eldest brother disappears, a long-held secret is finally revealed.
Actors:

Takahiro, Hiroomi Tosaka, Takumi Saitoh, Miyu Yoshimoto, Ken Ishiguro, Takanori Iwata
Categories:

Action & Adventure, Japanese Movies, Asian Action Movies
Creator(s):

Yudai Yamaguchi