Netflix Philippines: New Releases: Page 2
The Battery
After moving rural Okayama, a loner who's talent shines on the pitching mound joins the school baseball team and forms a lasting bond with his catcher.
Actors:

Kento Hayashi, Kenta Yamada, Akihiro Yarita, Misako Renbutsu, Yuki Amami, Goro Kishitani
Categories:

Children & Family Movies, Sports Movies, Dramas
Creator(s):

Yojiro Takita
Riverdale
While navigating the troubled waters of sex, romance, school and family, teen Archie and his gang become entangled in a dark Riverdale mystery. Archie's got an edge, Veronica's got a rep, Betty's got moxie, and Jughead's got attitude. Welcome to the new Riverdale.
Actors:

K.J. Apa, Lili Reinhart, Camila Mendes, Cole Sprouse, Casey Cott, Luke Perry
Categories:

TV Mysteries, TV Dramas, Crime TV Dramas
Creator(s):

Rob Seidenglanz, Roberto Aguirre-Sacasa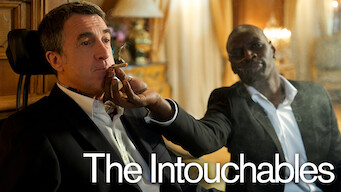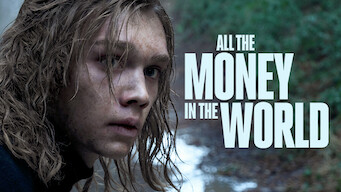 Unlock THOUSANDS of Netflix Movies and Shows
Here are a few movies and shows you can't watch in Philippines without a VPN.
We've got step-by-step instructions for how to unlock Netflix around the world.
Get International Netflix and More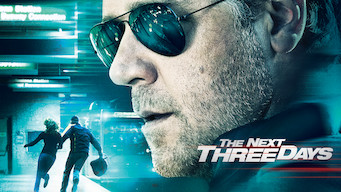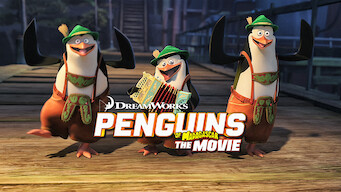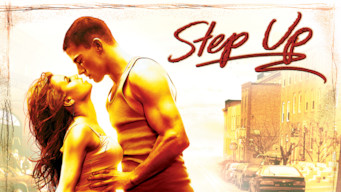 Call My Agent!
At a top Paris talent firm, agents scramble to keep their star clients happy -- and their business afloat -- after an unexpected crisis. Tantrums. Treachery. Secret flings. When you work for stars this big, the juiciest dramas play out behind the scenes.
Actors:

Camille Cottin, Thibault de Montalembert, Grégory Montel, Liliane Rovère, Assaad Bouab, Fanny Sidney
Categories:

TV Comedies, TV Dramas, French
Creator(s):

Fanny Herrero
Daughter From Another Mother
After realizing their babies were exchanged at birth, two women develop a plan to adjust to their new lives: creating a single —and peculiar— family. Two moms. Two babies. One peculiar family. Double the love — double the trouble!
Actors:

Ludwika Paleta, Paulina Goto, Martín Altomaro, Liz Gallardo, Javier Ponce, Oka Giner
Categories:

TV Comedies, TV Dramas, Mexican TV Shows
Juara
After an innocent crush leads to trouble, a teen who struggles with bullying realizes his martial arts talents with help from an unexpected mentor.
Actors:

Bisma Karisma, Tora Sudiro, Cut Mini Theo, Cecep Arif Rahman, Ciccio Manassero, Anjani Dina
Categories:

Action & Adventure, Dramas, Asian Action Movies
Creator(s):

Charles Gozali
Winter in Toky
While a librarian sorts out her lingering feelings, she meets an intriguing new neighbor who is trying to forget a past romance and start anew.
Actors:

Dion Wiyoko, Pamela Bowie, Morgan Oey, Kimberly Ryder, Brandon Salim, Brigitta Cynthia
Categories:

Romantic Movies, Movies Based on Books, Indonesian Movies
Creator(s):

Fajar Bustomi
My 2 Mommies
An event planner must adjust to a big change in his schedule when someone from the past introduces him to the biological child he never knew existed. His schedule isn't common knowledge. But now the son who wasn't known to him is about to shake up all those plans.
Actors:

Paolo Ballesteros, Solenn Heussaff, Maricel Soriano, Marcus Cabais, Joem Bascon, Dianne Medina
Categories:

LGBTQ Movies, Comedies, Filipino Movies
Creator(s):

Eric Quizon
Sightless
A former violinist grows suspicious of the new people in her life and their alarming behavior as she recovers from an assault that left her blind. A vicious attack took away her sight. Now she believes someone is trying to make her lose her mind.
Actors:

Madelaine Petsch, Alexander Koch, December Ensminger, Lee Jones
Categories:

Psychological Thrillers, Thriller Movies, US Movies
Creator(s):

Cooper Karl
Gigantosaurus
Four prehistoric friends go on an array of adventures while trying to unravel a mystery about a big, fierce creature. Based on Jonny Duddle's book. An adventurous foursome. An enormous mystery. In dino land, Bill, Mazu, Rocky, and Tiny know how to have ginormous fun!
Categories:

TV Cartoons, Kids' TV, TV Shows Based on Books
Unli Life
When a podcast host discovers a magical drink that can bend time, he travels through the ages to find a way to win back his ex-girlfriend. He wants to get back together with his ex. But how many eras of time does he need to visit to make this possible?
Actors:

Vhong Navarro, Winwyn Marquez, Joey Marquez, Ejay Falcon, Jun Urbano, Isabella De Leon
Categories:

Romantic Comedies, Comedies, Romantic Movies
Creator(s):

Miko Livelo