Netflix Portugal: New Releases: Page 2
Zulu Man in Japan
In this documentary, South African rapper Nasty C hits the stage and streets of Tokyo, introducing himself to the city's sights, sounds and culture. He's nicknamed "the coolest kid in Africa." Put this rapper in Japan, and watch where his talents take him.
Actors:

Nasty C
Categories:

Travel & Adventure Documentaries, African Movies, Hip-Hop
Wonho Chung: Live in New York
At the Comic Strip's first Arabic stand-up show, Wonho Chung ratchets up the laughs by tackling unique names, life in Jordan, accents and more.
Actors:

Wonho Chung
Categories:

Comedies, Stand-Up Comedy
Creator(s):

Shaun Mir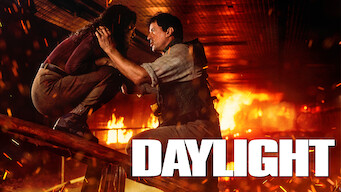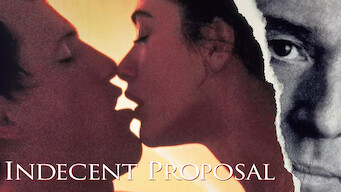 Unlock THOUSANDS of Netflix Movies and Shows
Here are a few movies and shows you can't watch in Portugal without a VPN.
We've got step-by-step instructions for how to unlock Netflix around the world.
Get International Netflix and More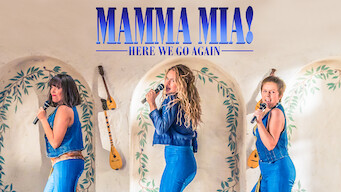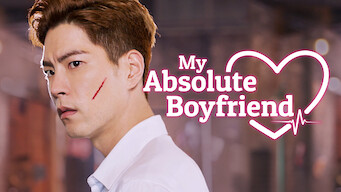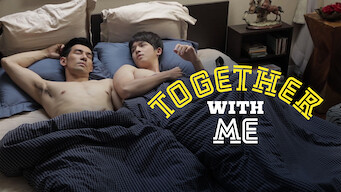 Kiss the Ground
Science experts and celebrity activists unpack the ways in which the earth's soil may be the key to combating climate change and preserving the planet. To stop climate change, the focus has been on fixing the air above us. But the dirt beneath our feet is just as critical.
Actors:

Woody Harrelson
Categories:

Science & Nature Docs, Nature & Ecology Documentaries, Documentary Films
Creator(s):

Joshua Tickell, Rebecca Harrell Tickell
Time Out
Raised in the privileged bubble of Delhi's elite, a teen is compelled to question his outlook on life and love when his older brother comes out as gay.
Actors:

Chirag Malhotra, Pranay Pachauri, Kaamya Sharma, Riya Kothari, Aditya Jain, Shiva Dawar
Categories:

LGBTQ Dramas, Teen Movies, Dramas
Creator(s):

Rikhil Bahadur
My Mother's Wound
After leaving the orphanage where he was raised, a teen searches for his family only to find work at a farm, where secrets of the past begin to surface.
Actors:

Ozan Güven, Meryem Uzerli, Belçim Bilgin, Okan Yalabık, Bora Akkaş, Sabina Ajrula
Categories:

Dramas, Turkish Movies
Creator(s):

Ozan Açıktan
Sneakerheads
Family man Devin falls back into his sneaker obsession after his pal Bobby talks him into a wheeling-dealing scheme to score a mythical pair of kicks. He's a married dad with a sneaker fixation that maybe he should have outgrown by now. But if the shoe fits, wear it — right?
Actors:

Allen Maldonado, Andrew Bachelor, Jearnest Corchado, Matthew Josten, Yaani King Mondschein, Justin Lee
Categories:

TV Comedies, US TV Shows
Creator(s):

Jay Longino
A Million Ways to Die in the West
After backing out of a duel and losing his girlfriend, sheep farmer Albert slowly rebuilds his self-respect with the help of a married woman. In a frontier town where everything and everyone tries to kill you, why not fall in love and become a hero?
Actors:

Seth MacFarlane, Charlize Theron, Liam Neeson, Amanda Seyfried, Giovanni Ribisi, Neil Patrick Harris
Categories:

Comedies, Westerns
Creator(s):

Seth MacFarlane
The School Nurse Files
Wielding a light-up sword through the dark corners of a high school, a nurse with an unusual gift protects students from monsters only she can see. Full-time nurse. Accidental superhero. Freelance exorcist. Permanent badass. But above all, she just wants to be normal.
Actors:

Jung Yu-mi, Nam Joo-hyuk
Categories:

TV Dramas, Korean TV Shows, Fantasy TV Shows
Creator(s):

Lee Kyoung-mi, Chung Se-rang
Mighty Little Bheem
An innocent toddler's boundless curiosity -- and extraordinary might -- lead to mischief and adventure in his small Indian town. He's a sweets-loving, fun-seeking, pint-sized ball of energy with the strength of a superhero. He's Mighty Little Bheem!
Actors:

Samruddhi Shukla, Swapnil Kumari, Nishka Raheja, Sabina Malik, Shanoor Mirza
Categories:

TV Comedies, TV Cartoons, Kids' TV
Creator(s):

Rajiv Chilaka
A Perfect Crime
This docuseries investigates the 1991 killing of politician Detlev Rohwedder, an unsolved mystery at the heart of Germany's tumultuous reunification. In a Germany beset by the winds of change, he had the toughest task — and made the ultimate sacrifice. Who killed him?
Categories:

Social & Cultural Docs, Political Documentaries, Docuseries