Netflix Russia: New Releases: Page 2
Jurassic World Camp Cretaceous
Six teens invited to attend a state-of-the-art adventure camp on Isla Nublar must band together to survive when the dinosaurs break out of captivity. On an island crawling with dinosaurs, six teen campers are fighting to survive. Talk about the adventure of a lifetime.
Actors:

Paul-Mikél Williams, Jenna Ortega, Sean Giambrone, Kausar Mohammed, Ryan Potter, Raini Rodriguez
Categories:

TV Action & Adventure, TV Cartoons, Kids' TV
The Playbook
Coaches with championship résumés share their personal rules for success in sports and life in this reflective and inspiring documentary series. Passion. Determination. Leadership. Great coaches reveal the secrets to achieving excellence and transcending the game.
Categories:

Sports Documentaries, Social & Cultural Docs, Docuseries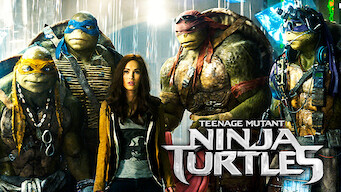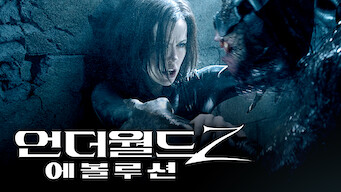 Unlock THOUSANDS of Netflix Movies and Shows
Here are a few movies and shows you can't watch in Russia without a VPN.
We've got step-by-step instructions for how to unlock Netflix around the world.
Get International Netflix and More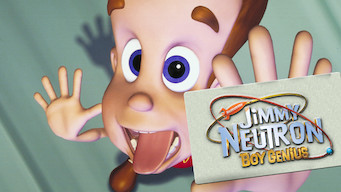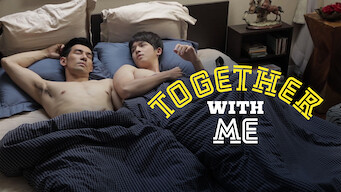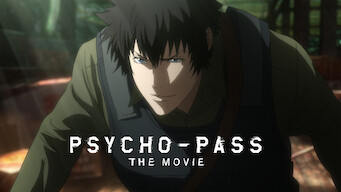 Jack Whitehall: Travels with My Father
Jovial comic Jack Whitehall and his stuffy father, Michael, take unusual and amusing trips to foreign lands in an attempt to strengthen their bond. They're bonded by blood and not much else. But they might find more common ground in far-flung corners of the globe.
Actors:

Jack Whitehall, Michael Whitehall
Categories:

Travel & Adventure Documentaries, Docuseries, TV Comedies
A Love Song for Latasha
The killing of Latasha Harlins became a flashpoint for the 1992 LA uprising. This documentary evocatively explores the 15-year-old's life and dreams. Who was Latasha Harlins? She's known for the injustice of her death. Now her friends lovingly remember her life.
Categories:

Biographical Documentaries, Social & Cultural Docs, Documentary Films
Creator(s):

Sophia Nahli Allison
Saheb Biwi Aur Gangster Returns
Knotty love triangles and nefarious schemes arise when a nobleman's plans to remarry fall into the cunning hands of his first wife and a vengeful rival.
Actors:

Irrfan Khan, Jimmy Shergill, Soha Ali Khan, Mahie Gill, Raj Babbar, Deep Raj Rana
Categories:

Romantic Dramas, Bollywood Movies, Dramas
Creator(s):

Tigmanshu Dhulia
100 días para enamorarnos
When Connie gets fed up with her husband taking her for granted, they agree to separate for 100 days to see if absence does make the heart grow fonder.
Actors:

Ilse Salas, Mariana Treviño, Erick Elías, David Chocarro, Sylvia Sáenz, Sofía Lama
Categories:

TV Comedies, TV Soaps, Romantic TV Comedies
Creator(s):

Sebastián Ortega
Dr Jason Leong Hashtag Blessed
In this stand-up special, former doctor Jason Leong gives his diagnoses on the nonsense of traditional healers, business-class show-offs and more. The real power of a stethoscope. Getting prepped for a maid. Malnourished ghosts. This doctor likes to prescribe laughter.
Actors:

Jason Leong
Categories:

Comedies, Stand-Up Comedy
Creator(s):

Kubhaer T. Jethwani
Dolly Kitty Aur Woh Chamakte Sitare
A disillusioned Delhi wife and her new-in-town cousin navigate damning secrets, dreams and their thorny dynamic on their respective roads to freedom. One is trapped. The other's adrift. The world's telling them who they ought to be. They'll have to make their own rules.
Actors:

Bhumi Pednekar, Konkona Sen Sharma, Vikrant Massey, Amol Parashar, Aamir Bashir, Karan Kundra
Categories:

Bollywood Movies, Dramas, Independent Movies
Creator(s):

Alankrita Shrivastava
Nee Enge En Anbe
As a woman scours Hyderabad for her missing husband, she becomes entangled in a conspiracy that suggests there's more to the mystery than meets the eye. Nandi Award winner Nayanthara stars in this Tamil adaptation of Sujoy Ghosh's 2012 hit thriller, "Kahaani."
Actors:

Nayantara, Vaibhav Reddy, Pasupathy, Harshvardhan Rane, Thagubothu Ramesh, Vinay Varma
Categories:

Crime Movies, Thriller Movies, Mysteries
Creator(s):

Sekhar Kammula
Anaamika
As a woman scours Hyderabad for her missing husband, she becomes entangled in a conspiracy that suggests there's more to the mystery than meets the eye.
Actors:

Nayantara, Vaibhav Reddy, Pasupathy, Harshvardhan Rane, Thagubothu Ramesh, Vinay Varma
Categories:

Crime Movies, Thriller Movies, Mysteries
Creator(s):

Sekhar Kammula