Netflix South Korea: New Releases: Page 2
The Blacklist: Season 8: Episode 10
After turning himself in, a brilliant fugitive offers to help the FBI bag other baddies, but only if rookie profiler Elizabeth Keen is his partner. Intelligent, charming, completely ruthless. He's turning himself in to the FBI. With a few conditions.
Actors:

James Spader, Megan Boone, Diego Klattenhoff, Ryan Eggold, Harry Lennix, Amir Arison
Categories:

TV Dramas, Crime TV Dramas, US TV Shows
Creator(s):

Jon Bokenkamp
Ssurvival: Ssurvival: Episode 13
Juicy "This or That?" questions make way for real talk as three girl friends and their celebrity guests dive into scenarios with candor and honesty.
Actors:

Kim Ji-min, Park Na-rae, Hwang Bo-ra
Categories:

Talk Shows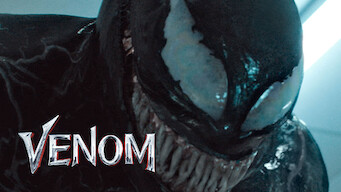 Unlock THOUSANDS of Netflix Movies and Shows
Here are a few movies and shows you can't watch in South Korea without a VPN.
We've got step-by-step instructions for how to unlock Netflix around the world.
Get International Netflix and More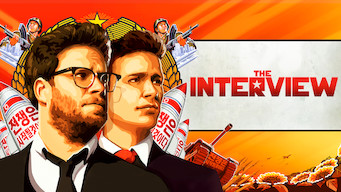 My Hero Academia
After he saves a bully from a Villain, a normal student is granted a superpower that allows him to attend a high school training academy for Heroes. One boy's pure heart earns him the right to become a Hero. But learning to be a Hero takes more than special powers.
Actors:

Daiki Yamashita, Kenta Miyake, Nobuhiko Okamoto, Ayane Sakura, Kaito Ishikawa, Yuki Kaji
Categories:

Action Anime, Anime Series, Anime Based on Comics
Riverdale: Season 5: Episode 8
While navigating the troubled waters of sex, romance, school and family, teen Archie and his gang become entangled in a dark Riverdale mystery. Archie's got an edge, Veronica's got a rep, Betty's got moxie, and Jughead's got attitude. Welcome to the new Riverdale.
Actors:

K.J. Apa, Lili Reinhart, Camila Mendes, Cole Sprouse, Casey Cott, Luke Perry
Categories:

TV Mysteries, TV Dramas, Crime TV Dramas
Creator(s):

Rob Seidenglanz, Roberto Aguirre-Sacasa
South Korean Foreigners: 2021: Episode 14
Foreigners living in Korea battle local celebrities in a quiz competition that wants to know: Who's more of an expert on Korea?
Actors:

Kim Yong-man, Park Myeong-soo
Categories:

Variety TV
Weekly Idol: 2021: Episode 14
A little bit of absurdity -- and whole lot of fan service -- rules this K-pop fun shop, where stars drop in every week for introductions and games.
Actors:

Hwang Kwang-hee, Eunhyuk
Categories:

Variety TV
Not a Game
This documentary offers an honest look at our fraught, complex relationship to video games from the perspectives of gamers and their concerned parents.
Actors:

Brendon Mcdonnell
Categories:

Sports Documentaries, Social & Cultural Docs, Documentary Films
Creator(s):

Jose Gomez
The Wedding Coach
Former bride and forever comedian Jamie Lee shares her irreverent yet practical tips and tricks for wedding planning with struggling lovebirds. Swoon — or panic? Real talk: Saying "I do" can feel scary, but with her help, every couple can find a happily ever after.
Categories:

Reality TV, Wedding & Romance Reality TV, US TV Shows
March of the Ants: Chapter 3: Episode 7
The world of stocks opens up to a group of inexperienced celebrity investors as they learn how to navigate the market from experts and mentors.
Actors:

Ro Hong-chul, Kim Jong-min, DinDin, Lee Mi-joo, Kim Pro, Syuka
Categories:

Reality TV
The Big Day
For six engaged couples, happily ever after begins on a spectacular note in this eye-popping look at India's multibillion-dollar wedding industry. Bespoke rituals. Bedazzling spectacles. All these couples need is love — and some really, really lavish weddings.
Categories:

Reality TV, Wedding & Romance Reality TV, Indian TV Shows