Netflix Spain: New Releases: Page 2
Gái già lắm chiêu V - Những cuộc đời vương giả
Tensions rise and untold secrets surface for three royal sisters when a family treasure is stolen the night before an antique auction.
Actors:

Le Khanh, Kaity Nguyen, Hong Van, Khuong Le, Hoang Dung, Anh Dung
Categories:

Dramas, Vietnamese
Creator(s):

Bao Nhan, Namcito
Blind Intersections
This film follows the societal challenges three strangers in Beirut go through as unexpected events link their fates.
Actors:

Alaa Hammoud, Ghida Nouri, Carole Hajj, Chadi Haddad, Leila Hakim, Charbel Ziade
Categories:

Social Issue Dramas, Dramas, Middle Eastern Movies
Creator(s):

Lara Saba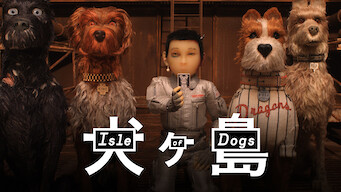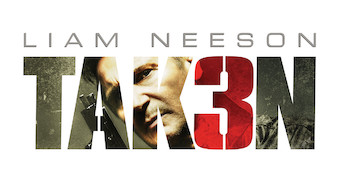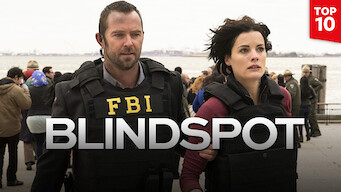 Unlock THOUSANDS of Netflix Movies and Shows
Here are a few movies and shows you can't watch in Spain without a VPN.
We've got step-by-step instructions for how to unlock Netflix around the world.
Get International Netflix and More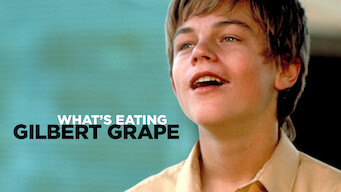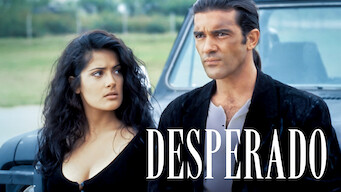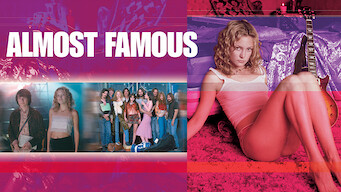 Fan Girl
An infatuated fan finds an unexpected way to meet her celebrity crush and discovers a dark reality behind the facade of fame and her fantasy world.
Actors:

Charlie Dizon, Paulo Avelino
Categories:

Dramas, Independent Movies, Filipino
Creator(s):

Antoinette Jadaone
Record of Ragnarok
Before eradicating humankind from the world, the gods give them one last chance to prove themselves worthy of survival. Let the Ragnarok battles begin.
Actors:

Miyuki Sawashiro, Tomoyo Kurosawa, Tomokazu Seki, Soma Saito, Kazuhiro Yamaji, Hikaru Midorikawa
Categories:

Action Anime, Anime Series, Sci-Fi & Fantasy Anime
Ali & Ratu Ratu Queens
After his father's passing, a teenager sets out for New York in search of his estranged mother and soon finds love and connection in unexpected places.
Actors:

Iqbaal Ramadhan, Nirina Zubir, Asri Welas, Tika Panggabean, Happy Salma, Aurora Ribero
Categories:

Dramas, Comedies, Indonesian
Creator(s):

Lucky Kuswandi
Beyond Evil
As a killing resembling a cold case resurfaces in a small town, the chase for the truth falls on two policemen who each harbor secrets of their own.
Actors:

Shin Ha-kyun, Yeo Jin-goo, Choi Dae-hoon, Choi Sung-eun, Cheon Ho-jin, Choi Jin-ho
Categories:

Crime TV Shows, TV Thrillers, Korean
Creator(s):

Shim Na-yeon, Kim Soo-jin
So Not Worth It
New friends, new loves and new experiences mix together inside a colorful college dormitory in Korea that's home to students from around the world.
Actors:

Park Se-wan, Shin Hyeon-seung, Choi Young-jae, Minnie, Han Hyun-min, Joakim Sorensen
Categories:

Sitcoms, TV Comedies, Korean
Creator(s):

Kwon Ik-joon, Kim Jung-sik, Seo Eun-jung, Baik Ji-hyun
The World's Most Amazing Vacation Rentals
With an eye for every budget, three travelers visit vacation rentals around the globe and share their expert tips and tricks in this reality series.
Categories:

Reality TV, US TV Shows, Food & Travel TV
Disco
A former disco king and his old pals must win a dancing contest for money to see his son -- even if it means making all the wrong moves.
Actors:

Franck Dubosc, Emmanuelle Béart, Gérard Depardieu, Samuel Le Bihan, Abbès Zahmani, Annie Cordy
Categories:

Comedies, French
Creator(s):

Fabien Onteniente
Rurouni Kenshin: The Final
In 1879, Kenshin and his allies face their strongest enemy yet: his former brother-in-law Enishi Yukishiro and his minions, who've vowed their revenge.
Actors:

Takeru Sato, Emi Takei, Mackenyu, Munetaka Aoki, Yu Aoi, Yusuke Iseya
Categories:

Action & Adventure, Japanese
Creator(s):

Keishi Otomo