Netflix Sweden: New Releases: Page 2
Hot Stove League
During off-season, a professional baseball team ranked dead last in the league hires an unorthodox manager who's determined to push it to the top. The Dreams are last in the league and low on morale. He's here to play hardball — and prove this team's no lost cause.
Actors:

Namkoong Min, Park Eun-bin, Oh Jung-se, Cho Byung-kyu
Categories:

TV Dramas, Korean TV Shows
Creator(s):

Jeong Dong-yoon, Lee Shin-hwa
Smokin' Aces
An FBI agent must protect a Vegas magician-turned-federal witness when the snitch wants one last hurrah before entering protective custody. A last fling before witness protection could end it all for a Vegas magician. If the mob doesn't get him, the FBI might.
Actors:

Ben Affleck, Ryan Reynolds, Chris Pine, Common, Jeremy Piven, Ray Liotta
Categories:

Dark Comedies, Action & Adventure, Crime Comedies
Creator(s):

Joe Carnahan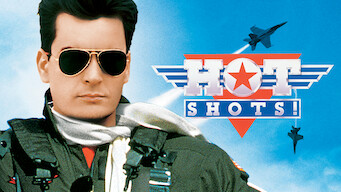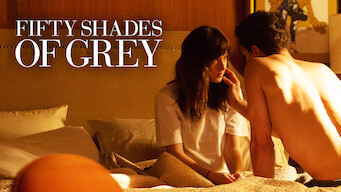 Unlock THOUSANDS of Netflix Movies and Shows
Here are a few movies and shows you can't watch in Sweden without a VPN.
We've got step-by-step instructions for how to unlock Netflix around the world.
Get International Netflix and More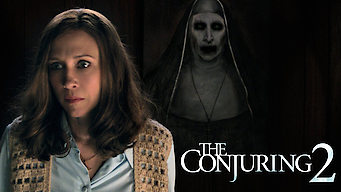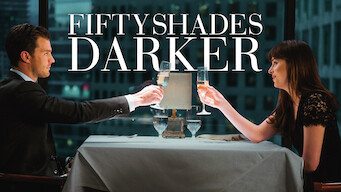 Dr. Romantic
An eccentric, triple board-certified virtuoso surgeon leaves a top job in Seoul and ends up at a provincial hospital, where he mentors young doctors. She's running away from her past. He was sent there to prove himself. Can the "Hand of God" help them be good doctors?
Actors:

Han Seok-kyu, Ahn Hyo-seop, Lee Sung-kyoung, Shin Dong-wook, Kim Ju-hun, Jin Kyung
Categories:

TV Dramas, Korean TV Shows
Creator(s):

Yu In-sik, Lee Kil-bok, Kang Eun-kyung, Park Soo-jin
Dead Silence
In the wake of his bride's death, grieving newlywed Jamie is forced to return to his hometown, where he butts heads with the ghost of a ventriloquist. In the face of terror, staying quiet is nearly impossible. But if she hears you ... you'll never say another word.
Actors:

Ryan Kwanten, Amber Valletta, Donnie Wahlberg, Michael Fairman, Joan Heney, Bob Gunton
Categories:

Horror Movies, Supernatural Horror Movies
Creator(s):

James Wan
The Queen's Gambit
In a 1950s orphanage, a young girl reveals an astonishing talent for chess and begins an unlikely journey to stardom while grappling with addiction. Young, brilliant, obsessed. The chess world never saw her coming — but every move toward glory draws her closer to the edge.
Actors:

Anya Taylor-Joy, Bill Camp, Marielle Heller, Thomas Brodie-Sangster, Moses Ingram, Harry Melling
Categories:

TV Dramas, US TV Shows, TV Shows Based on Books
Creator(s):

Scott Frank, Allan Scott
The Phantom of the Opera
In 1870, a disfigured recluse roams beneath a Parisian opera house and takes under his wing a young soprano, with whom a love triangle develops. He haunted the shadows, a mask hiding his ruined face. But nothing could hide his mad desire for love.
Actors:

Gerard Butler, Emmy Rossum, Patrick Wilson, Miranda Richardson, Minnie Driver, Ciarán Hinds
Categories:

Romantic Dramas, Dramas, Romantic Movies
Creator(s):

Joel Schumacher
Over the Moon
Fueled by memories of her mother, resourceful Fei Fei builds a rocket to the moon on a mission to prove the existence of a legendary moon goddess. A bright young girl. A dazzling adventure. And a mythical goddess whose story takes her to the moon — and back.
Actors:

Cathy Ang, Phillipa Soo, Ken Jeong, Robert G. Chiu, John Cho, Sandra Oh
Categories:

Children & Family Movies, Musicals, Family Features
Creator(s):

Glen Keane
The Purge: Anarchy
In this dark sequel, ordinary citizens do their best to survive during an annual 12-hour amnesty when any criminal act can be committed. One day a year, it's every barely contained psycho's civic duty to blow off a little steam. You may want to stay inside.
Actors:

Frank Grillo, Carmen Ejogo, Zach Gilford, Kiele Sanchez, Zoë Soul, Justina Machado
Categories:

Action & Adventure, Sci-Fi & Fantasy, Action Sci-Fi & Fantasy
Creator(s):

James DeMonaco
Stolen Away
Searching for his kidnapped daughter, Antonio sets off a series of events affecting scores of people when he maneuvers to be sent to prison in Colombia. A dangerous conspiracy. A missing daughter who senses things aren't right. A father who risks it all to get her back.
Actors:

Daniel Grao, Carolina Lapausa, Melani Olivares, Adriana Paz, Fernando Solórzano, Juan Carlos Messier
Categories:

TV Thrillers, Spanish TV Shows
Creator(s):

Natxo López, Ruth García, David Oliva
Rebecca
A young newlywed moves to her husband's imposing estate, where she must contend with his sinister housekeeper and the haunting shadow of his late wife. Her magical Monte Carlo romance leads to a secretive husband, a menacing housekeeper and an ominous mansion.
Actors:

Lily James, Armie Hammer, Kristin Scott Thomas, Keeley Hawes, Ann Dowd, Sam Riley
Categories:

Romantic Dramas, Psychological Thrillers, Dramas
Creator(s):

Ben Wheatley