Netflix Taiwan: New Releases: Page 2
I'm Home
An elite businessman and father embarks on a journey of self-discovery after waking from a coma unable to recall the five years before his accident.
Actors:

Takuya Kimura, Aya Ueto, Miki Mizuno, Kei Tanaka, Ken Mitsuishi, Mitsuhiro Oikawa
Categories:

TV Mysteries, TV Dramas, Japanese TV Shows
Attack on Titan: Final Season: Episode 73
With his hometown in ruins, young Eren Yeager becomes determined to fight back against the giant Titans that threaten to destroy the human race. To stand up against skinless giants who devour humans for pleasure, it takes a strong mind -- and a lot of rage.
Actors:

Yuki Kaji, Yui Ishikawa, Marina Inoue, Kisho Taniyama, Yu Shimamura, Yu Kobayashi
Categories:

Action Anime, Anime Series, Japanese TV Shows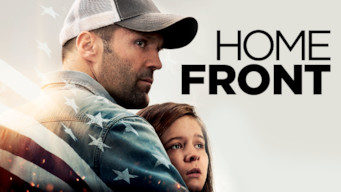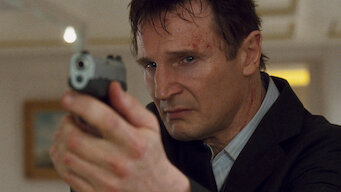 Unlock THOUSANDS of Netflix Movies and Shows
Here are a few movies and shows you can't watch in Taiwan without a VPN.
We've got step-by-step instructions for how to unlock Netflix around the world.
Get International Netflix and More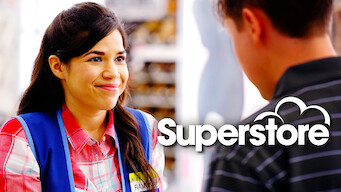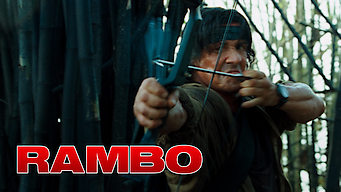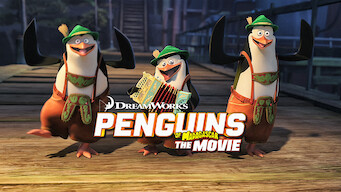 Gigantosaurus
Four prehistoric friends go on an array of adventures while trying to unravel a mystery about a big, fierce creature. Based on Jonny Duddle's book. An adventurous foursome. An enormous mystery. In dino land, Bill, Mazu, Rocky, and Tiny know how to have ginormous fun!
Categories:

TV Cartoons, Kids' TV, TV Shows Based on Books
Call My Agent!
At a top Paris talent firm, agents scramble to keep their star clients happy -- and their business afloat -- after an unexpected crisis. Tantrums. Treachery. Secret flings. When you work for stars this big, the juiciest dramas play out behind the scenes.
Actors:

Camille Cottin, Thibault de Montalembert, Grégory Montel, Liliane Rovère, Assaad Bouab, Fanny Sidney
Categories:

TV Comedies, TV Dramas, French
Creator(s):

Fanny Herrero
Riverdale
While navigating the troubled waters of sex, romance, school and family, teen Archie and his gang become entangled in a dark Riverdale mystery. Archie's got an edge, Veronica's got a rep, Betty's got moxie, and Jughead's got attitude. Welcome to the new Riverdale.
Actors:

K.J. Apa, Lili Reinhart, Camila Mendes, Cole Sprouse, Casey Cott, Luke Perry
Categories:

TV Mysteries, TV Dramas, Crime TV Dramas
Creator(s):

Rob Seidenglanz, Roberto Aguirre-Sacasa
Daughter From Another Mother
After realizing their babies were exchanged at birth, two women develop a plan to adjust to their new lives: creating a single —and peculiar— family. Two moms. Two babies. One peculiar family. Double the love — double the trouble!
Actors:

Ludwika Paleta, Paulina Goto, Martín Altomaro, Liz Gallardo, Javier Ponce, Oka Giner
Categories:

TV Comedies, TV Dramas, Mexican TV Shows
Court
When a folk singer is accused of inciting a sewage worker's suicide, two lawyers with complex personal lives are swept up in a believably absurd case.
Actors:

Vira Sathidar, Vivek Gomber, Geetanjali Kulkarni, Pradeep Joshi, Shirish Pawar, Usha Bane
Categories:

Courtroom Dramas, Social Issue Dramas, Dramas
Creator(s):

Chaitanya Tamhane, Chaitanya Tamhane
Sightless
A former violinist grows suspicious of the new people in her life and their alarming behavior as she recovers from an assault that left her blind. A vicious attack took away her sight. Now she believes someone is trying to make her lose her mind.
Actors:

Madelaine Petsch, Alexander Koch, December Ensminger, Lee Jones
Categories:

Psychological Thrillers, Thriller Movies, US Movies
Creator(s):

Cooper Karl
Amazing Hotels: Life Beyond the Lobby
Some of the world's most awe-inspiring hotels will go to great lengths to create the ultimate experience for their guests. These are their stories. A night at any of these hotels will demonstrate that luxury can come in any form, shape or size.
Actors:

Giles Coren, Monica Galetti
Categories:

Travel & Adventure Documentaries, Docuseries, Food & Travel TV
The Battery
After moving rural Okayama, a loner who's talent shines on the pitching mound joins the school baseball team and forms a lasting bond with his catcher.
Actors:

Kento Hayashi, Kenta Yamada, Akihiro Yarita, Misako Renbutsu, Yuki Amami, Goro Kishitani
Categories:

Children & Family Movies, Sports Movies, Dramas
Creator(s):

Yojiro Takita