Netflix Taiwan: New Releases: Page 2
Santa Banta Pvt Ltd
Passed off as spies, two inept pals are sent to Fiji to rescue a kidnapped bureaucrat. Soon enough, they're creating more problems than they're solving.
Actors:

Boman Irani, Vir Das, Neha Dhupia, Lisa Haydon, Ram Kapoor, Johny Lever
Categories:

Bollywood Movies, Comedies, Indian Movies
Creator(s):

Akashdeep
Extraordinary You
A teen seeks to change the fate that's been set for her after gaining awareness that she's just a side character in a made-up world. All the world's a comic book -- and it turns out she's a throwaway extra destined for doom. Make way for edits!
Actors:

Kim Hye-yoon, Rowoon, Lee Jae-wook, Lee Na-eun, Jung Gun-joo, Kim Young-dae
Categories:

Romantic TV Comedies, K-dramas based on Webtoon, Korean TV Shows
Creator(s):

Kim Sang-hyeob, Song Ha-young, In Ji-hye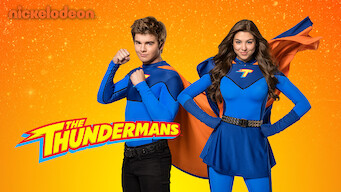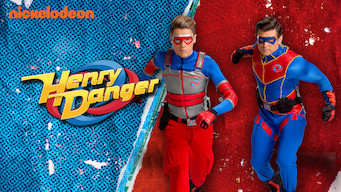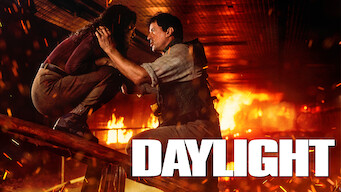 Unlock THOUSANDS of Netflix Movies and Shows
Here are a few movies and shows you can't watch in Taiwan without a VPN.
We've got step-by-step instructions for how to unlock Netflix around the world.
Get International Netflix and More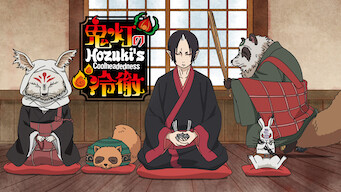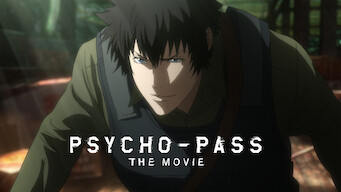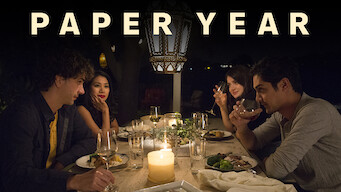 Tamanchey
A man and a woman on the run from the law are drawn to each other through the common bond of their mutual dependency. The experience of having to evade the law together acts as a launchpad for romance between this pair of convicts.
Actors:

Nikhil Dwivedi, Richa Chadda, Damandeep Singh Baggan, Vijay Pande, Talib Mehdi, Tushar Phulke
Categories:

Action & Adventure, Bollywood Movies, Crime Movies
Creator(s):

Navneet Behal
The Light in Your Eyes
Time manipulation comes with a steep price for a young woman, who becomes 78 years old overnight after using a mysterious watch.
Actors:

Kim Hye-ja, Han Ji-min, Nam Joo-hyuk, Son Ho-jun, Ahn Nae-sang, Lee Jung-eun
Categories:

TV Dramas, Romantic Favorites, Korean TV Shows
Creator(s):

Kim Sok-yun, Lee Nam-kyu, Kim Soo-jin
SKY Castle
For the families living at Sky Castle, an exclusive residential community that's home to Korea's elite, their children's success means everything. These parents' success is measured only by their children. And getting them into the top university is the ultimate prize.
Actors:

Yum Jung-ah, Lee Tae-ran, Jeong Jun-ho, Choi Won-young, Yoon Se-a, Kim Byoung-cheol
Categories:

TV Dramas, Korean TV Shows
My Absolute Boyfriend
Awakened by the kiss of a love cynic, a humanoid robot created to be the perfect boyfriend does everything in his power to win and protect her heart. Nerves of steel. Heart of gold. A bionic boyfriend proves his brain may be artificial, but his love is anything but.
Actors:

Yeo Jin-goo, Bang Minah, Hong Jong-hyun, Hong Seo-young, Choi Sung-won, Ha Jae-suk
Categories:

TV Comedies, Romantic TV Comedies, Korean TV Shows
Creator(s):

Chung Jung-hwa, Yang Hyuk-moon
Enola Holmes
While searching for her missing mother, intrepid teen Enola Holmes uses her sleuthing skills to outsmart big brother Sherlock and help a runaway lord. Her mother? Vanished. Her brothers, Sherlock and Mycroft? Useless. To solve this mystery, she'll go it alone. The game is afoot.
Actors:

Millie Bobby Brown, Henry Cavill, Sam Claflin, Helena Bonham Carter, Louis Partridge, Burn Gorman
Categories:

Children & Family Movies, Action & Adventure, Dramas
Creator(s):

Harry Bradbeer
Together with Me
After realizing they want to be more than just friends, childhood buddies Knock and Korn must confront obstacles before becoming an item.
Actors:

Pakorn Thanasrivanitchai, Nattapol Diloknawarit, Satida Pinsinchai, Pimnitchakun Bumrungkit, Apiwat Apiwatsayree, Supawit Tantimaporn
Categories:

TV Dramas, Romantic TV Dramas, TV Shows Based on Books
Creator(s):

Jet Boonyoprakarn
A Perfect Crime
This docuseries investigates the 1991 killing of politician Detlev Rohwedder, an unsolved mystery at the heart of Germany's tumultuous reunification. In a Germany beset by the winds of change, he had the toughest task — and made the ultimate sacrifice. Who killed him?
Categories:

Social & Cultural Docs, Political Documentaries, Docuseries
Sneakerheads
Family man Devin falls back into his sneaker obsession after his pal Bobby talks him into a wheeling-dealing scheme to score a mythical pair of kicks. He's a married dad with a sneaker fixation that maybe he should have outgrown by now. But if the shoe fits, wear it — right?
Actors:

Allen Maldonado, Andrew Bachelor, Jearnest Corchado, Matthew Josten, Yaani King Mondschein, Justin Lee
Categories:

TV Comedies, US TV Shows
Creator(s):

Jay Longino