Netflix United Kingdom: New Releases: Page 2
Partners for Justice
To pin down criminals and solve cases, a grouchy but brilliant forensic doctor opens up his world to a bright-eyed rookie prosecutor.
Actors:

Jung Jae-young, Jung Yu-mi, Park Eun-seok, Oh Man-seok, No Minue, Lee Yi-kyung
Categories:

TV Mysteries, Korean TV Shows, TV Thrillers
Creator(s):

Min Ji-eun, Noh Do-cheol
What Would Sophia Loren Do?
In this delightful short documentary, an Italian American grandmother and film buff finds strength and joy in the life of her screen idol, Sophia Loren. One is a screen legend, the other is not. But both are beloved — and their lives are more similar than you would think.
Actors:

Nancy "Vincenza Careri" Kulik, Sophia Loren
Categories:

Biographical Documentaries, Historical Documentaries, Documentary Films
Creator(s):

Ross Kauffman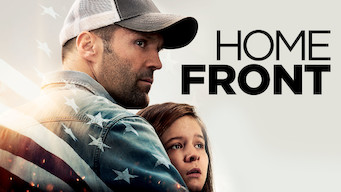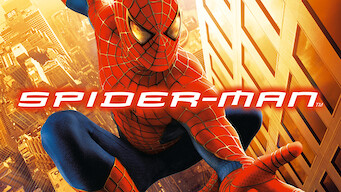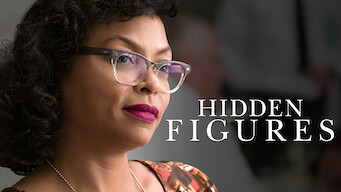 Unlock THOUSANDS of Netflix Movies and Shows
Here are a few movies and shows you can't watch in United Kingdom without a VPN.
We've got step-by-step instructions for how to unlock Netflix around the world.
Get International Netflix and More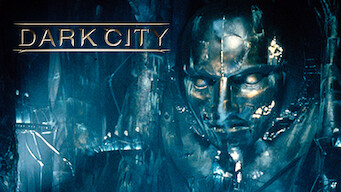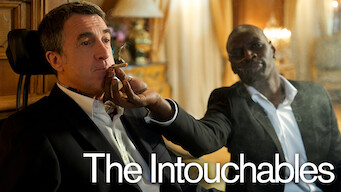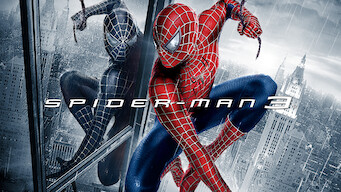 Carmen Sandiego
A master thief who uses her skills for good, Carmen Sandiego travels the world foiling V.I.L.E.'s evil plans -- with help from her savvy sidekicks. She's a globetrotting thief in red with smarts, heart and a taste for adventure. And she's always one step ahead.
Actors:

Gina Rodriguez, Finn Wolfhard, Abby Trott, Michael Hawley, Michael Goldsmith, Kari Wahlgren
Categories:

TV Cartoons, Kids' TV, Canadian TV Shows
Disenchantment
Princess duties call, but she'd rather be drinking. Free-spirited Bean exasperates the king as she wreaks havoc with her demon and elf pals. Misadventure is her middle name. Unfortunately, "princess" is her title. A madcap medieval quest from Matt Groening.
Actors:

Abbi Jacobson, Eric André, Nat Faxon, John DiMaggio, Tress MacNeille, Matt Berry
Categories:

TV Comedies, TV Action & Adventure, Adult Animation
Creator(s):

Matt Groening
Outside the Wire
In the near future, a drone pilot sent into a war zone finds himself paired with a top-secret android officer on a mission to stop a nuclear attack. One's a hotshot drone pilot. The other's a secret new class of soldier. And where they're headed, none of the old rules apply.
Actors:

Anthony Mackie, Damson Idris, Emily Beecham, Michael Kelly, Pilou Asbæk
Categories:

Action & Adventure, Sci-Fi & Fantasy, Action Sci-Fi & Fantasy
Creator(s):

Mikael Håfström
Wish You
Singing and dreaming together, a talented singer-songwriter and a same-aged keyboardist add harmony and love to each other's lives. One writes songs. The other plays melodies. They're aspiring musicians singing toward dreams and serenading each other.
Actors:

Kang In-soo, Lee Sang, Soo-bin
Categories:

Romantic Dramas, Korean Movies, Dramas
Creator(s):

Sung Do-jun
Kuroko's Basketball
Five middle school basketball stars went to separate high schools, and now Tetsuya Kuroko and Seirin High are making their play for glory. Now in high school, the sixth man on a powerhouse middle school basketball team sets his sights on his old teammates.
Actors:

Kensho Ono, Yuki Ono, Chiwa Saito, Yoshimasa Hosoya, Hirofumi Nojima, Kenji Hamada
Categories:

Drama Anime, Anime Series, Teen TV Shows
Informer
After getting arrested, a charismatic man gets pressured to work for a pair of murky police officers as an informant in order to protect his family. To keep his loved ones safe, he must live a lie. But that doesn't mean the truth will be any easier to find.
Actors:

Paddy Considine, Nabhaan Rizwan, Bel Powley, Fehinti Balogun, Sharon D. Clarke, Reiss Jeram
Categories:

TV Dramas, Crime TV Dramas, TV Thrillers
Creator(s):

Rory Haines, Sohrab Noshirvani
Rambo
When governments fail to act on behalf of captive missionaries, former Green Beret John Rambo sets aside his peaceful existence to take action. He put his killing days behind him, but old habits die hard. He's ready to wage another one-man war.
Actors:

Sylvester Stallone, Julie Benz, Matthew Marsden, Graham McTavish, Reynaldo Gallegos, Jake La Botz
Categories:

Action & Adventure, Action Thrillers, Military Action & Adventure
Creator(s):

Sylvester Stallone
The Heartbreak Club
Coping with heartbreak, the shy owner of a floundering cafe finds solace in the Javanese love songs of Didi Kempot. After a devastating breakup, on the path to self-discovery, he's dancing to music that pulls at the heartstrings.
Actors:

Bhisma Mulia, Denira Wiraguna, Didi Kempot, Sisca JKT48, Erick Estrada, Asri Welas
Categories:

Romantic Dramas, Romantic Comedies, Dramas
Creator(s):

Charles Gozali, Bagus Bramanti