Netflix United Kingdom: New Releases: Page 2
Mighty Express
Catch a ride with the Mighty Express — a team of trains and their kid friends who overcome trouble on the tracks with quick thinking and teamwork! These trains take on mega missions to make sure no delivery is delayed. Full steam ahead to Tracksville!
Actors:

Jay Hatton, Zoe Hatz, Meesha Contreras, Dylan Shombing, Tyler Nathan, Leo Orgil
Categories:

TV Cartoons, Kids' TV
Creator(s):

Keith Chapman
Zulu Man in Japan
In this documentary, South African rapper Nasty C hits the stage and streets of Tokyo, introducing himself to the city's sights, sounds and culture. He's nicknamed "the coolest kid in Africa." Put this rapper in Japan, and watch where his talents take him.
Actors:

Nasty C
Categories:

Travel & Adventure Documentaries, African Movies, Hip-Hop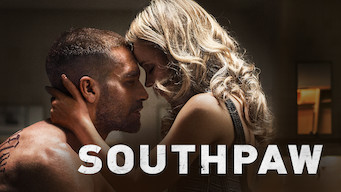 Unlock THOUSANDS of Netflix Movies and Shows
Here are a few movies and shows you can't watch in United Kingdom without a VPN.
We've got step-by-step instructions for how to unlock Netflix around the world.
Get International Netflix and More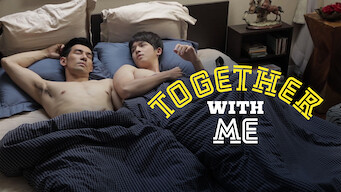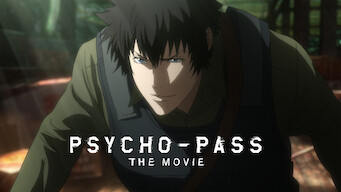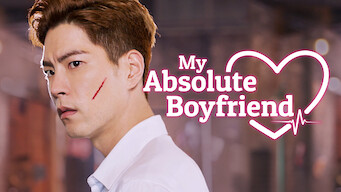 Time Out
Raised in the privileged bubble of Delhi's elite, a teen is compelled to question his outlook on life and love when his older brother comes out as gay.
Actors:

Chirag Malhotra, Pranay Pachauri, Kaamya Sharma, Riya Kothari, Aditya Jain, Shiva Dawar
Categories:

Teen Movies, Dramas, LGBTQ Movies
Creator(s):

Rikhil Bahadur
Kiss the Ground
Science experts and celebrity activists unpack the ways in which the earth's soil may be the key to combating climate change and preserving the planet. To stop climate change, the focus has been on fixing the air above us. But the dirt beneath our feet is just as critical.
Actors:

Woody Harrelson
Categories:

Science & Nature Docs, Nature & Ecology Documentaries, Documentary Films
Creator(s):

Joshua Tickell, Rebecca Harrell Tickell
The Underclass: Season 1: Episode 13
After getting dropped from an elite program, a student gets tangled in the affairs of a high school gang while trying to find her own identity.
Actors:

Nannaphas Loetnamchoetsakun, Praewa Suthamphong, Sumitra Duangkaew, Tanutchai Wijitvongtong, Tarisa Preechatangkit, Natticha Chantaravareelekha
Categories:

TV Dramas, Teen TV Shows, Thai TV Shows
Creator(s):

Pass Patthanakumjon
Sneakerheads
Family man Devin falls back into his sneaker obsession after his pal Bobby talks him into a wheeling-dealing scheme to score a mythical pair of kicks. He's a married dad with a sneaker fixation that maybe he should have outgrown by now. But if the shoe fits, wear it — right?
Actors:

Allen Maldonado, Andrew Bachelor, Jearnest Corchado, Matthew Josten, Yaani King Mondschein, Justin Lee
Categories:

TV Comedies, US TV Shows
Creator(s):

Jay Longino
Slaughterhouse Rulez
New to town, a middle-class teen flounders at a top boarding school when a nearby sinkhole at a fracking site unleashes tremors of terror. Surviving the pecking order of a boarding school can be tough. A horrifying sinkhole makes it bloodier.
Actors:

Asa Butterfield, Finn Cole, Hermione Corfield, Michael Sheen, Nick Frost, Simon Pegg
Categories:

Dark Comedies, Monster Movies, British Comedies
Creator(s):

Crispian Mills
Black
A small-town man takes on a dangerous gangster to avenge his father, a police officer who ended his own life after being framed in a deadly crime.
Actors:

Soham Chakraborty, Bidya Sinha Mim, Ashish Vidyarthi, Rajatabha Dutta, Rudranil Ghosh, Kharaj Mukherjee
Categories:

Action & Adventure, Crime Movies, Crime Action & Adventure
Creator(s):

Raja Chanda
Enola Holmes
While searching for her missing mother, intrepid teen Enola Holmes uses her sleuthing skills to outsmart big brother Sherlock and help a runaway lord. Her mother? Vanished. Her brothers, Sherlock and Mycroft? Useless. To solve this mystery, she'll go it alone. The game is afoot.
Actors:

Millie Bobby Brown, Henry Cavill, Sam Claflin, Helena Bonham Carter, Louis Partridge, Burn Gorman
Categories:

Children & Family Movies, Action & Adventure, Dramas
Creator(s):

Harry Bradbeer
Fukrey Boyzzz
A troublemaking trio dreams big, plays hard and stirs up all sorts of classroom mischief in this animated spinoff of the popular Hindi film franchise. Farhan Akhtar's Excel Entertainment produces this kid-friendly addition to the "Fukrey" films.
Actors:

Viraaj Modgill, Jasleen Singh, Pooja Punjabi, Viswanathan Sridhar, Manish Bhavan, Suvela Sharma
Categories:

TV Comedies, TV Cartoons, Kids' TV