Netflix USA: New Releases: Page 2
Pacific Rim: The Black
After Kaiju ravage Australia, two siblings pilot a Jaeger to search for their parents, encountering new creatures, seedy characters and chance allies. Parents missing, their home destroyed. They're powerless against the monstrous Kaiju — until they find a robot Jaeger.
Actors:

Gideon Adlon, Calum Worthy, Erica Lindbeck, Victoria Grace, Andrew McPhee
Categories:

Action Anime, Anime Series, US TV Shows
Parker
Parker is a thief -- but he has scruples. So when his crew double-crosses him, Parker teams up with an unlikely partner to even the score. Double-crossed and left for dead, a master thief seeks justice. The kind that comes from the barrel of a gun.
Actors:

Jason Statham, Jennifer Lopez, Michael Chiklis, Wendell Pierce, Clifton Collins Jr., Bobby Cannavale
Categories:

Action & Adventure, Crime Action & Adventure, Movies Based on Books
Creator(s):

Taylor Hackford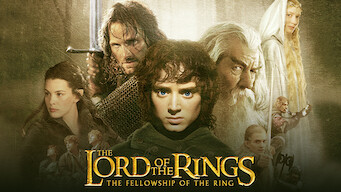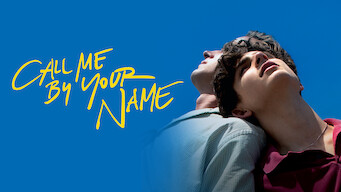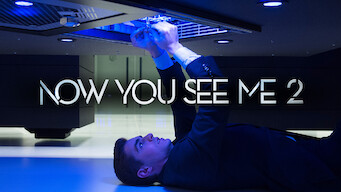 Unlock THOUSANDS of Netflix Movies and Shows
Here are a few movies and shows you can't watch in USA without a VPN.
We've got step-by-step instructions for how to unlock Netflix around the world.
Get International Netflix and More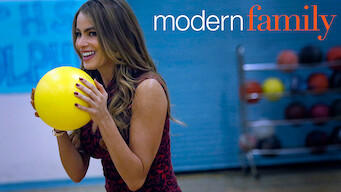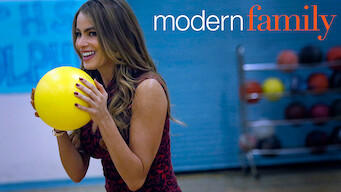 How to Be Really Bad
The devil's sassy (and bored) daughter makes a deal with her dad: If she can turn a good person evil, she gets to ditch hell and stay on Earth.
Actors:

Emma Bading, Janina Fautz, Ludwig Simon, Samuel Finzi, Emilio Sakraya, Oliver Korittke
Categories:

Sci-Fi & Fantasy, Teen Movies, Comedies
Creator(s):

Marco Petry
Murder Among the Mormons
High-stakes exploits turn deadly — and shake a global church to its core — in this extraordinary true crime story. First-class deception. Costly crimes. And a twist that involves much more than meets the eye.
Categories:

Docuseries, US TV Shows, True Crime Documentaries
Creator(s):

Jared Hess, Tyler Measom
Rain Man
Motivated by money, a selfish workaholic seeking a piece of his late father's inheritance takes a life-changing road trip with his estranged brother. He just met the brother he never knew. But a cross-country journey will bring them closer than ever.
Actors:

Dustin Hoffman, Tom Cruise, Valeria Golino, Gerald R. Molen, Jack Murdock, Michael D. Roberts
Categories:

Dramas, Classic Movies
Creator(s):

Barry Levinson
Biggie: I Got a Story to Tell
Featuring rare footage and in-depth interviews, this documentary celebrates the life of The Notorious B.I.G. on his journey from hustler to rap king. He was known for his flows and larger-than-life persona. But before tragedy struck, he was a gifted artist ready to thrive.
Actors:

The Notorious B.I.G., Sean "P. Diddy" Combs
Categories:

Biographical Documentaries, Social & Cultural Docs, Hip-Hop
Creator(s):

Emmett Malloy
A Perfect Day For Arsenide
An eclectic group of people encounters zany situations in this anthology of surreal, offbeat tales from Hong Kong. Based on Mr. Pizza's hit novel.
Actors:

Wilfred Lau, Hanna Chan, Terence Siufay, Chloe So, Martin Wong, Aaron Chow
Categories:

TV Mysteries, TV Comedies, TV Dramas
Creator(s):

Sunny Lau
Men On A Mission: 2020: Episode 48
Male celebs play make-believe as high schoolers, welcoming star transfer students every week and engaging in battles of witty humor and slapstick. In this classroom, everyone becomes the same age. No books, no teachers. Just lots of foolin' around.
Actors:

Kang Ho-dong, Lee Su-geun, Lee Sang-min, Seo Jang-hoon, Kim Hee-chul, Min Kyung-hoon
Categories:

TV Comedies, Korean TV Shows, Variety TV
Connected
Argentine DJ Hernán Cattáneo, known for his house music innovations, invites a symphonic orchestra for a four-night run at Buenos Aires' Teatro Colón. A 63-piece orchestra and a team of DJs under Hernán Cattáneo's direction collaborate on an electronic music extravaganza.
Actors:

Hernán Cattáneo, Richard Coleman
Categories:

Argentinian Movies, Music & Musicals, Music & Concert Documentaries
Creator(s):

Milton Kremer
Banyuki
In this stage performance filmed for the big screen, an innocent man seeks revenge after breaking free of the prison he was held in for ten years. For ten long years, he plotted his revenge. Now, with relentless focus, he will get his retribution.
Actors:

Takaya Kamikawa, Izumi Inamori, Taichi Saotome, Jun Hashimoto, Shoko Takada, Makoto Awane
Categories:

Adventures, Movies Based on Books, Japanese Movies
Creator(s):

Hidenori Inoue